The Diocese of Kampala is in mourning after the death of Archbishop Cyprian Lwanga, cyprian Lwanga was found death in his house.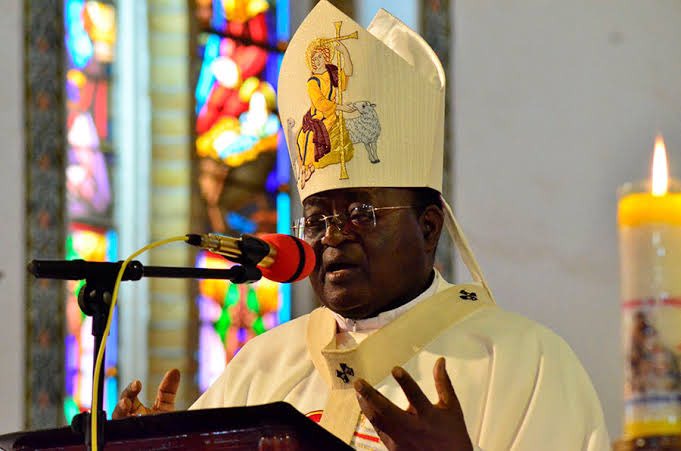 The Archbishop who had led the good friday celebration mass at the Kampala diocese was found death early morning today, however the cause of the death has not been fully established though he had neck and head injuries.
However, The mass he held before he died, the Archbishop had tried to condemn the police brutality in the country, which he believed that they were to be the forefront in fighting against.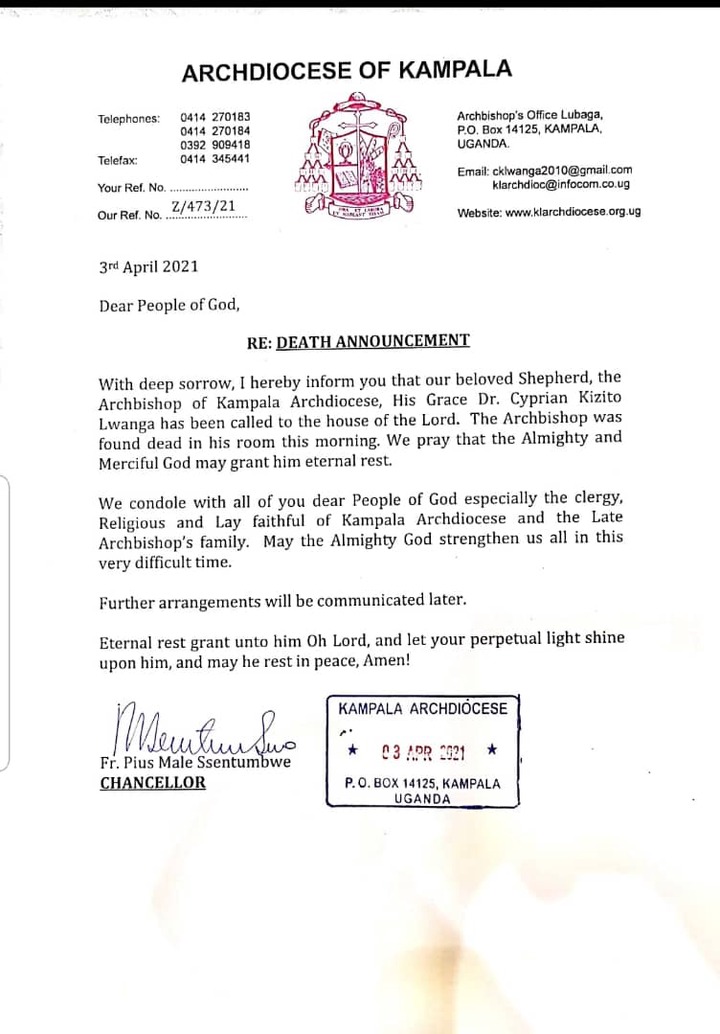 "We are deeply concerned by the excesses by the security forces about the disappearance of some people, especially the youth. This is brewing anger, division, fear, and anxiety within the population. It contravenes the international human rights framework which we are signatory," Lwanga said.
The death of Lwanga was announced today April 3, by Kampala Archdiocese Chancellor Father Pius Ssentumbwe who issued the statement In writing.
The area police boss said that the body of the Archbishop had neck and head injuries, therefore the Archbishop was may be hacked to death by unknown assailants.
Content created and supplied by: Munikbo (via Opera News )