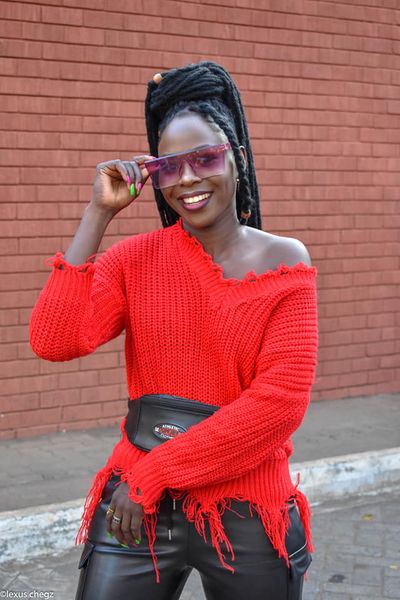 Photo of Violet Asale
According to the Star Newspaper dated 6th April 2021, upcoming musician Violet Asale who is suspected of killing her husband Daniel Onyanga who was also a Kenya Defense Force solder, might not be responsible for the death of his husband following a statement that was recorded at the police station.

An extract from the Star Newspaper
According to Violet Asele, it is true that there was a misunderstanding on that night which led to her storming out of the house. She however revealed that the slain husband had difficulties in breathing prior to the arguments and confrontation.
She further claimed that the husband was hell bent on strangling her before fighting him off and running away into the bedroom. She revealed that she did not hit him and that she is innocent. As police continue to piece up information on the cause of the death, Violet is expected to appear before court today as post-mortem on the body is also expected to be conducted.
Content created and supplied by: Trueboy_NyakokoTV (via Opera News )