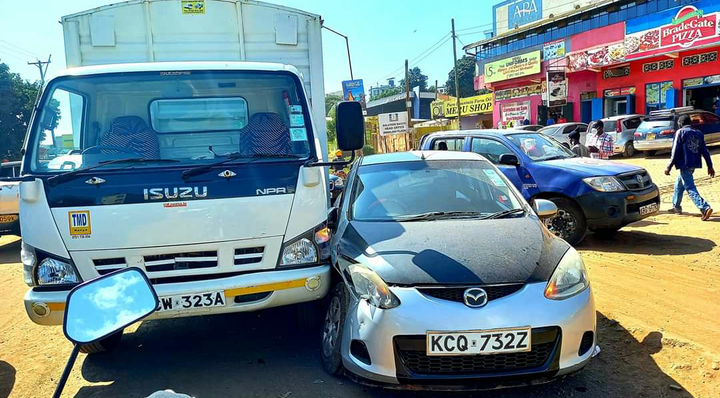 The Makutano-Meru-Maua road is slowly becoming a death trap for many of our kenyans because many are losing there loved ones on the road because of ignorant and reckless drivers on the road. This is the time the government should stand out and strictly flush out ignorant drivers from the road to keep the remaining residents on the safe concerning safety.
Today a minor accident happened at Makutano-Maua road whereby a lorry rammed on a mazda car sideways. According to the area police boss the lorry driver made assumptions and tried to overtake the car leading to the accident that drew attention of the people. The police boss further recorded that the truck and lorry drivers along the road should immediately refrain from the behaviour of disrespecting small bodied vehicles since that has led to lose of souls on the road.
The residents vowed to be strict to the ignorant drivers rendering their lives. For more stories and headlines like and share widely, do not forget to comment.
(Photo Courtesy)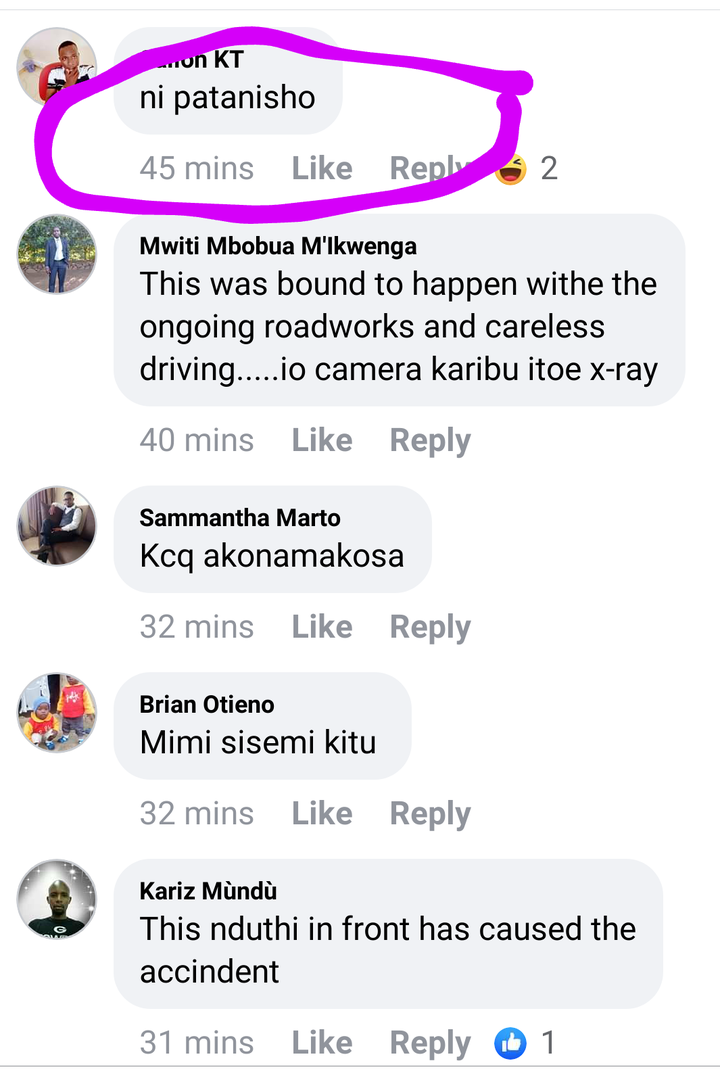 Content created and supplied by: Onsoty's (via Opera News )