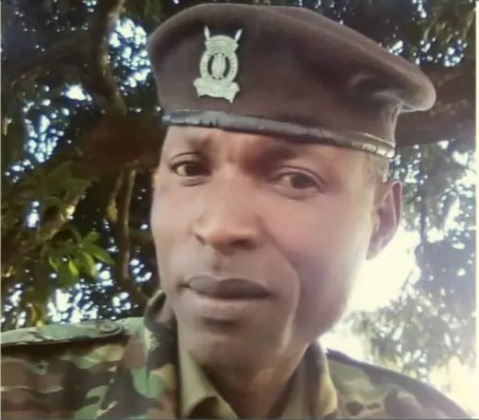 The National Police Service consists of law enforcement officers who keep law and order in country.They risk their lives on to protect people and their property. Fresh graduates from Police Training colleges are posted to hostile parts of the country. Such volatile areas are prone to clashes arising from conflicts over water and grazing land .The inhabitants of those regions are mostly pastoralists who move from place to place in search of pasture for their livestock. Because of the frequent fights and cattle rustling,the residents arm themselves with guns and other weapons. These are used for protection against adversaries that raid the area. The worst security threat are armed bandits who wreck havoc by stealing and killing. Police officers are deployed to those areas to quell the fights or carry out disarmament.
Police officers have a difficult job that is demanding both physically and mentally. In their line of duty,the uniformed men and women go through traumatizing experiences that weigh heavily on their mind. Such experiences have taken a toll on their mental health. The psycho-social effect on them has driven them to do crazy things. Most officers are often stressed and often do the unthinkable to vent off their frustrations to other people. Some have been reported to kill innocent kenyans and even colleagues. Others have taken their own lives or deserted duty . In the recent past, strange happenings have been reported of police officers found dead in weird places.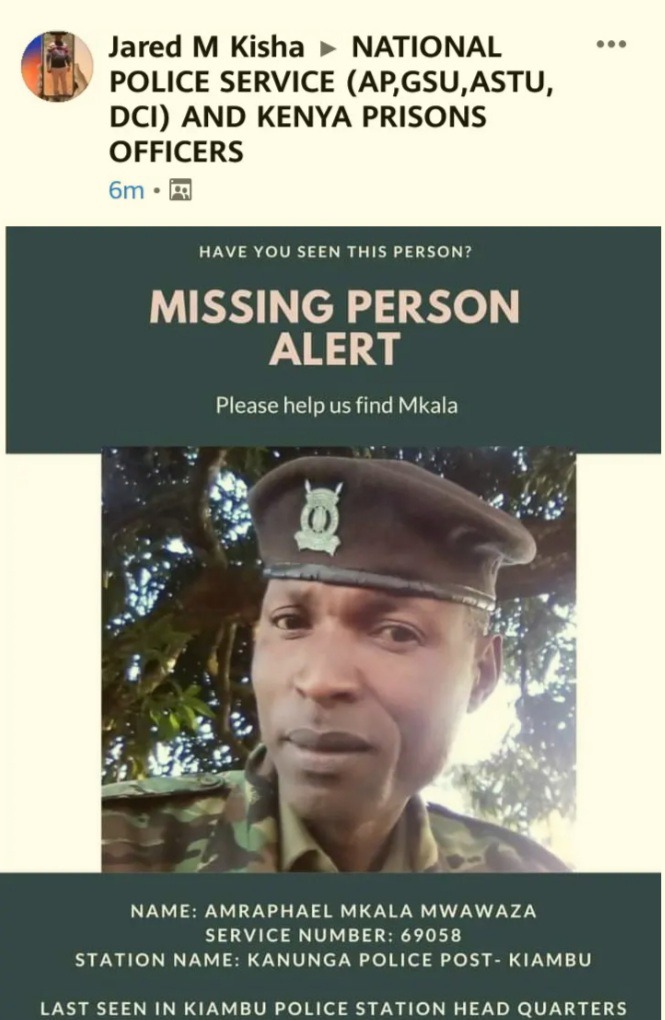 Police officers attached to Kiambu police station are full fear after their Colleague disappeared mysteriously. The officer identified as Amraphael Mkala Mwawaza of service No. 69058 disappeared without trace and his colleagues have been searching for him in vain. The incident has caused fear amidst speculations that something bad could have befallen the officer . His workmates are appealing to members of the public who know his whereabouts to urgently share the information with the police.
Content created and supplied by: Lumedia (via Opera News )