Police at a past crime scene
A woman who has been conning unsuspecting Kenyans has been exposed by killer cops, Hessy wa Dandora's team.
The woman using an M-PESA number registered under the name Tabitha Muringi Wanjiru has been posing on social media as a desperate widow and ask for financial help.
She has been saying her husband died and left her with four kids.
One of her victims, Saigonpunisher James, is a member of the police unit that works with Hessy Wa Dandora, who are known for neutralizing thugs in Nairobi.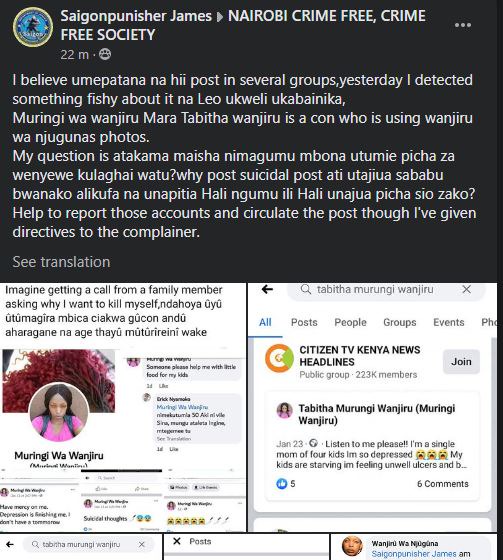 The cop took to social media to warn the woman to stop the crime. She has also been using a picture of another innocent woman, her namesake, to con people.
"Attention, please. I have decided to express the situation I'm going through. I just lost my husband and my job. I'm going through hard times. My children are starving with no food since yesterday. Every time I think about my situation and problems I feel like giving up. I wish to request politely help me get a meal for my children as I try to rise up. Be blessed abundantly. 074043*** Tabitha Muringi Wanjiru," read one of the suspect's bait trap post.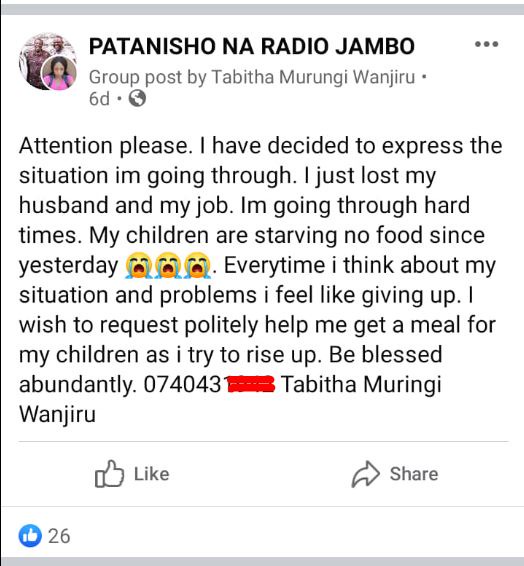 Content created and supplied by: WikiLeaksKE (via Opera News )