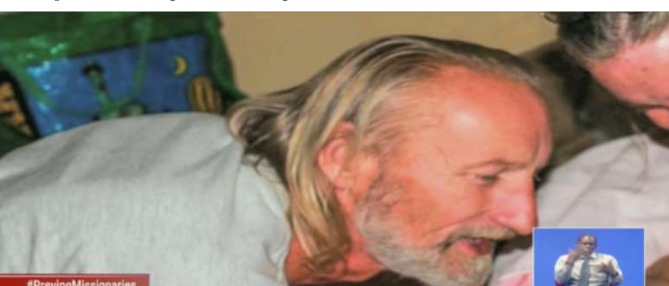 The 'preying' missionary Gregory Dow came to the limelight two years ago after several teen girls opened up to NTV Kenya stating that Gregory defiled them when they were under his care in the Dow Family Children's Home near Boito, Kenya. His wife took the girls for birth control implants at a local clinic.
The orphanage was operated between 2008 to 2017 and took in 83 children. Gregory Dow fled the country when his sins went public. He fled to Lancaster City in the US. 
When he was presented before an American court last year, he peaded guilty to the four-count.
Yesterday, he was sentenced to 188 months (15 years 8 months) in prison. He was also prohibited from interacting with minors. In addition, he will be registered as a sex offender in all American states. Gregory Dow was also ordered by United States attorney Jeniffer Williams to pay 1.7 million in restitution for sexually abusing the minors.
Locals in Boito Kenya however insist that Gregory Dow should have been jailed for life or even killed. Watch the video here
Content created and supplied by: AbbyNews (via Opera News )