A Boda-Boda Operator has reportedly lost his life, two others rushed to the hospital after a deadly accident which is reported to have occurred in Othaya-kiriaini road.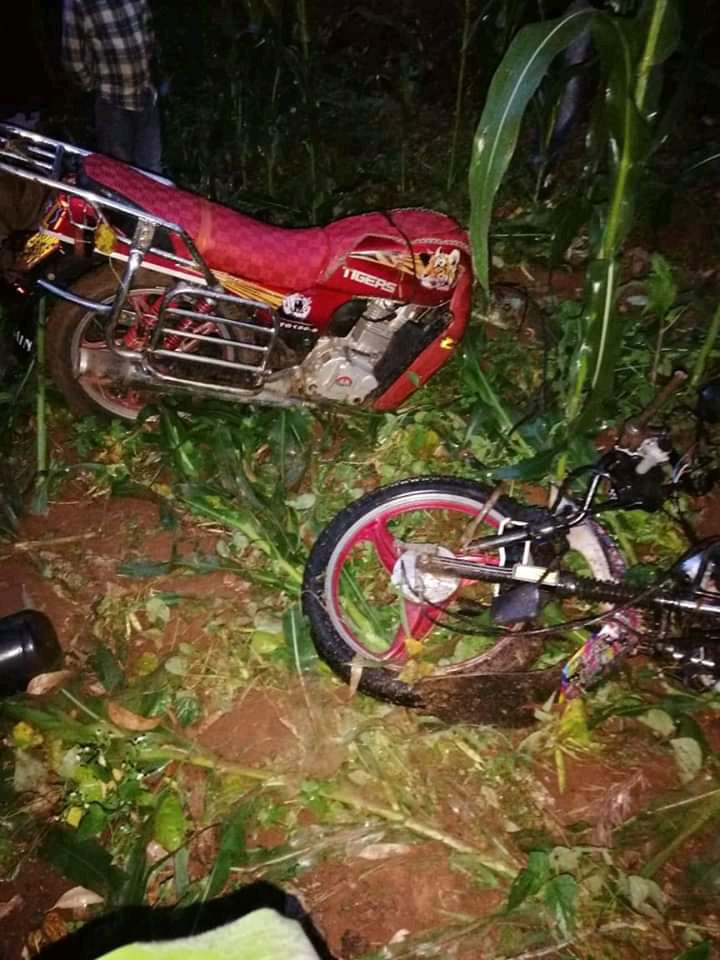 Photo:courtesy
Case File
According to the reports given by the witnesses or rather locals from Kiriaini, it was reported that the one the two Boda-Boda Operators was pulling a dangerous stunt on the road where he was allegedly overspeeding while moving in zigzag.
This was followed by a deadly accident involving two Boda-Boda Operators who reportedly collided on a fatal head on collision after the stunts man lost control of his motorcycle veering off the road which threw the two of the road
Further reports indicate that two casualties were rushed to the hospital nursing severe injuries while the man who is reported to have been riding his motorcycle carelessly died on the spot.
Kenyans Reactions
This has sparked alot of mixed reactions from Kenyans who seemed to have been confused on why there was an increasing number of accident related deaths in the past few weeks.
With a section of Kenyans claiming that maybe this was due to the bad roads in Kenya, others went ahead and called upon all road users to make sure they follow all the traffic and regulations in order to reduce accidents in the country.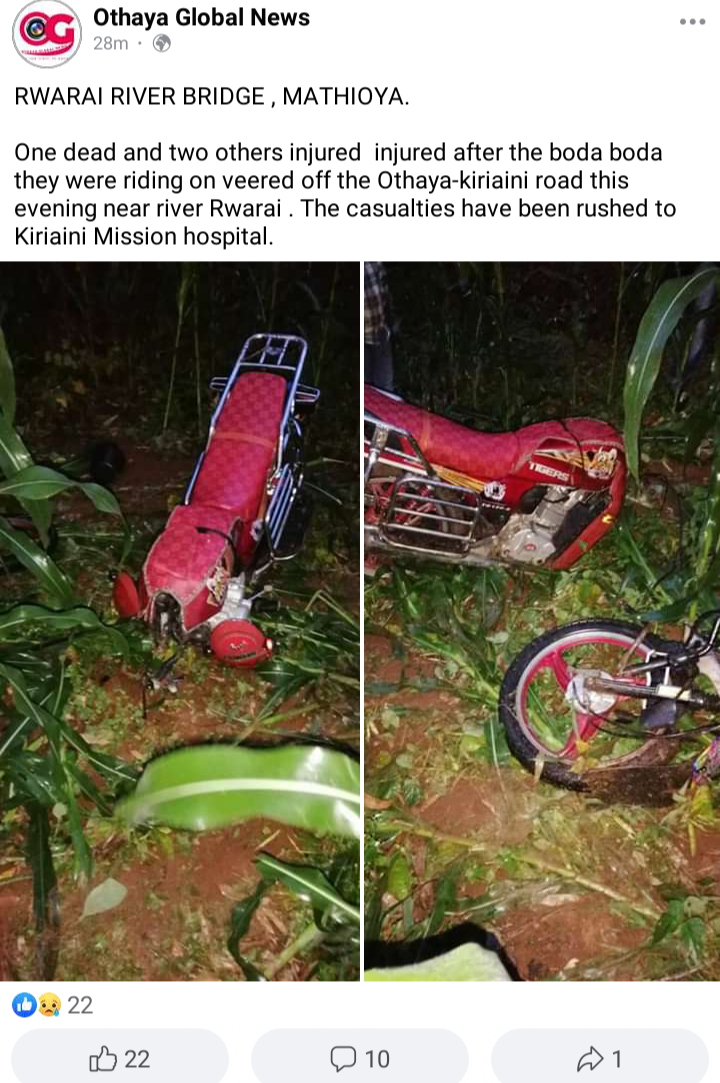 Content created and supplied by: Itsonlyme (via Opera News )