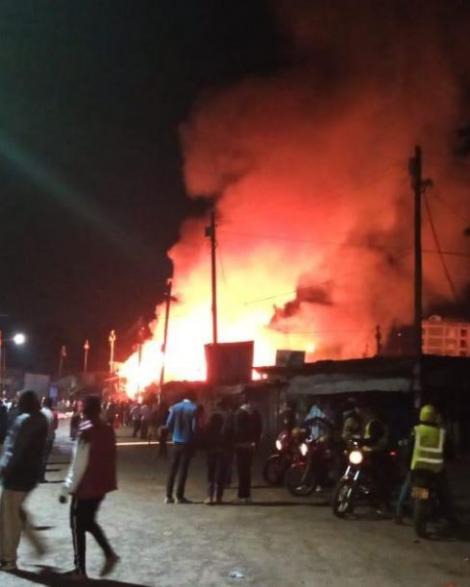 Millions of property has been destroyed last night following the fire outbreak that has burnt down two shops in Luanda town that is found in Vihiga County which is headed by Hon. Wilberforce Otichilo as the governor.
The shops are located along the Kisumu-Busia highway. According to Mr. Simon Sumbwa the Sub -county police commander has confirmed the incident saying the investigation has been launched to determine the cause of the fire.
The Vihiga County fire fighters are said to have arrived late to the scene as the two shops burnt down to ashes. Millions of property is said to have been destroyed. The residents together with the fire fighters collaborated to contain the fire from spreading to the other buildings.
In conclusion, many cases of fire razing down the buildings has been reported in the recent days and citizens are advised to take precautions early to avoid incurring loss. The source of this information is from a local radio station known as Mulembe FM and the news reporter is Francis Onguko. The news are dated today 26/2/21 at 6:00 am.
Content created and supplied by: Felixotoro (via Opera News )