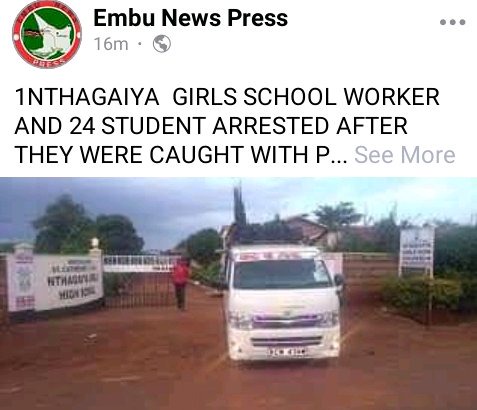 It was a like a movie after 24 students and a school worker were arrested after being found red handedly with a petrol and discussing on how to burn the school.
The reports further indicated that,they were cought with one of the student who was said to be just moving about only to realize a group of students sitting and having a discussion which according to him he said was being chaired by one of their school worker.
The student said that after looking keenly,he saw something in a container which according to him he suspected to be a petrol.
The student further reported that he went and invited the security guards who joined hand and went to the said place and later confirmed what the student suspected to be true.
The security guards managed to call the police who rushed to the area and arrested all them and took them to a police station as they wait to be taken to court.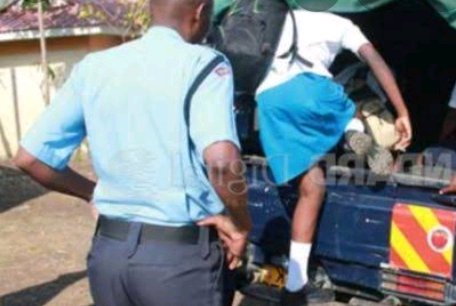 This happened after so many secondary schools have of late been reported to have been burnt down to ashes as result of unknown source of fire.
Content created and supplied by: OumaDolly (via Opera News )