Good morning everyone hope we all well and kicking and as for most of us in their places of hustle .In all our daily doings ,we all wish that someday God will bless the work of our hands. Even the most prosperous professionists always pray that someday promotions will be given.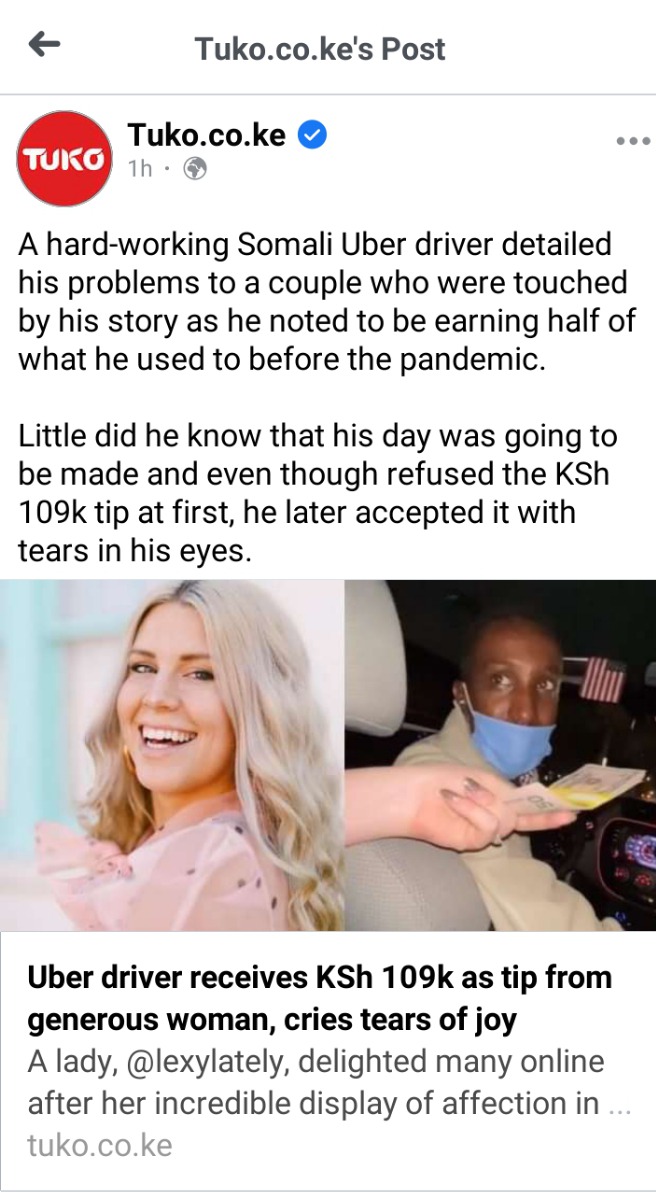 (photo courtesy)
A hard-working Somali Uber driver was in his line of duty when he met with a generous couple who happened to be his customers for that day. As it is known,most drivers hi stories to their passengers to break the boredom that maybe might be prevailing in the vehicle.Here is when the driver took the opportunity and decided to detail his problems to the couple who happened to be touched by his story.
The driver had noticed that he had been earning half of what he used to before thee corona pandemic. Maybe the man has a family and it hurts seeing himself not earning as before as he is the breadwinner of his family.
Once God has declared he is going to bless you, he comes to you in your last moments when you seem to have no hope of everything. Little did the Uber driver did not know that his day was going to bring change. The lady he was ferrying who is lately at Lexy displayed affection by offering the driver a tip of 109k which he first refused and later accepted it with tears in his eyes.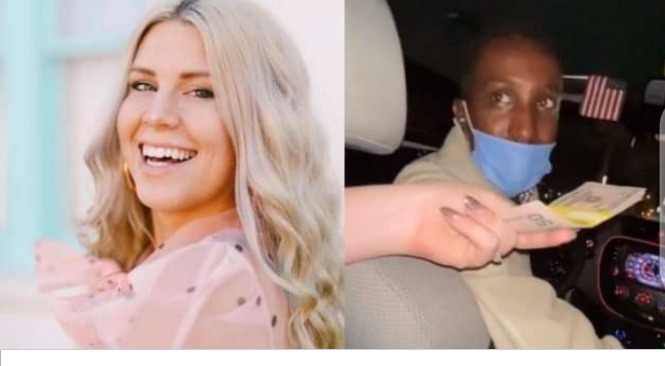 (Photo /courtesy)
Netizens hilariously reacted to the post by making different comment;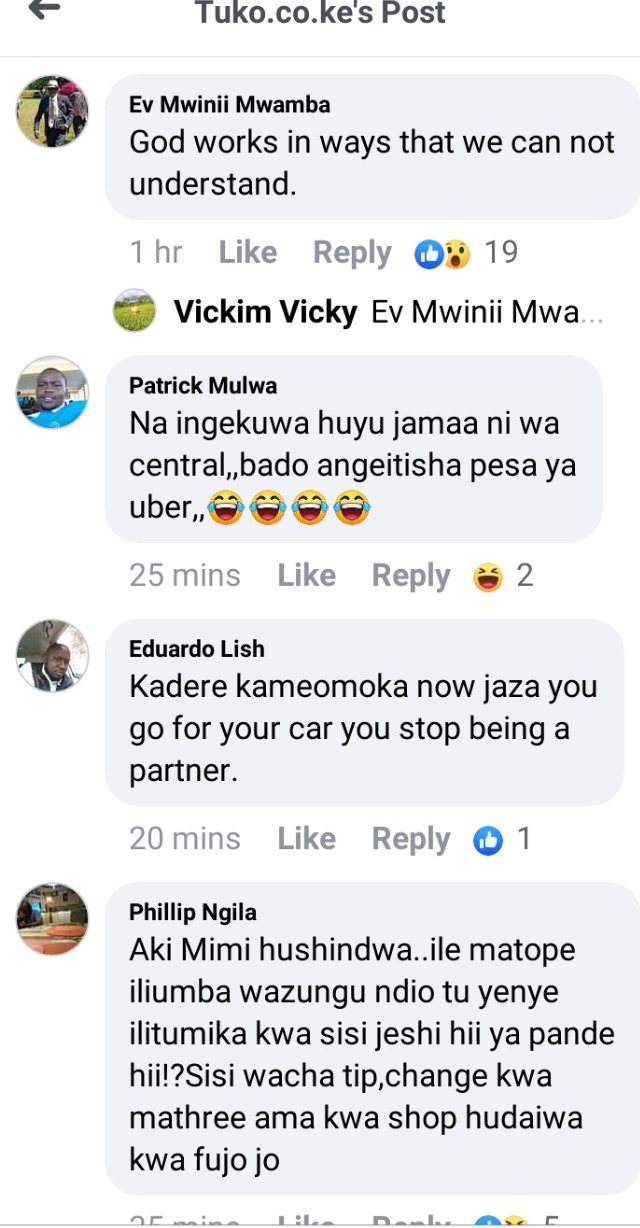 (photo/ courtesy)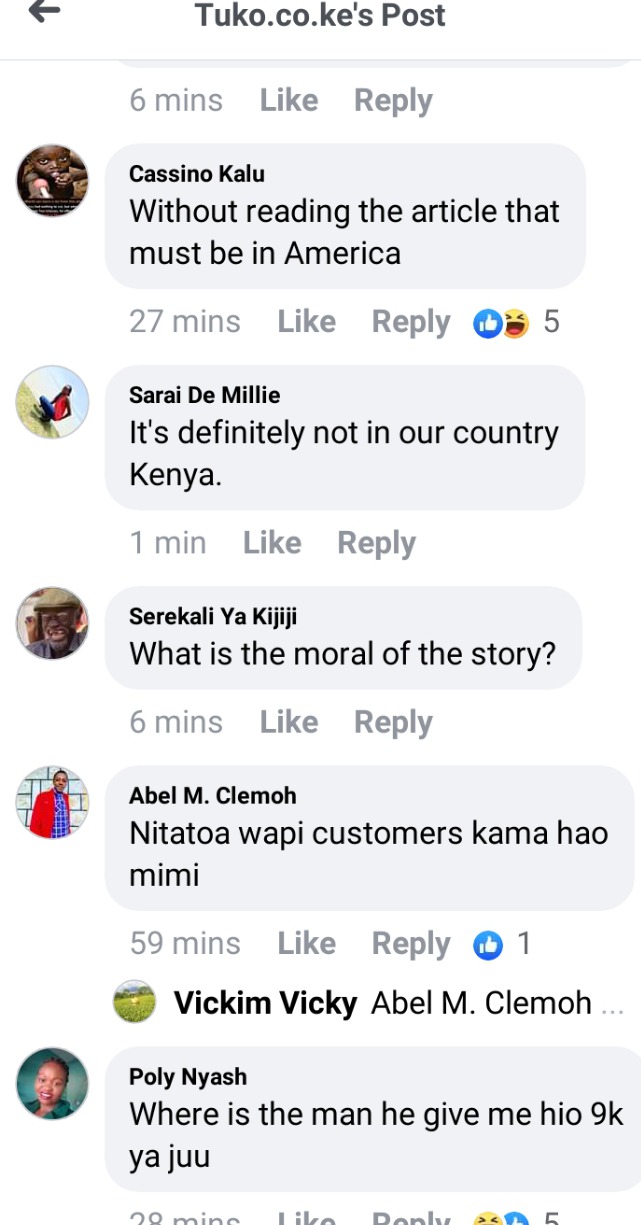 (Photo/courtesy)
In conclusion ,am looking forward to your following up for the latest upcoming and entertaining blogs. Blesssed day everyone.
Content created and supplied by: MillieNews (via Opera News )