After a rigorous process of verification of over 4 million signatures that were collected across all the counties in support of the Building Bridge's Initiative (BBI) report as a constitutional requirement, the Independent Electoral and Boundaries Commission, IEBC, have released a summary of how the signatures faired upon verification.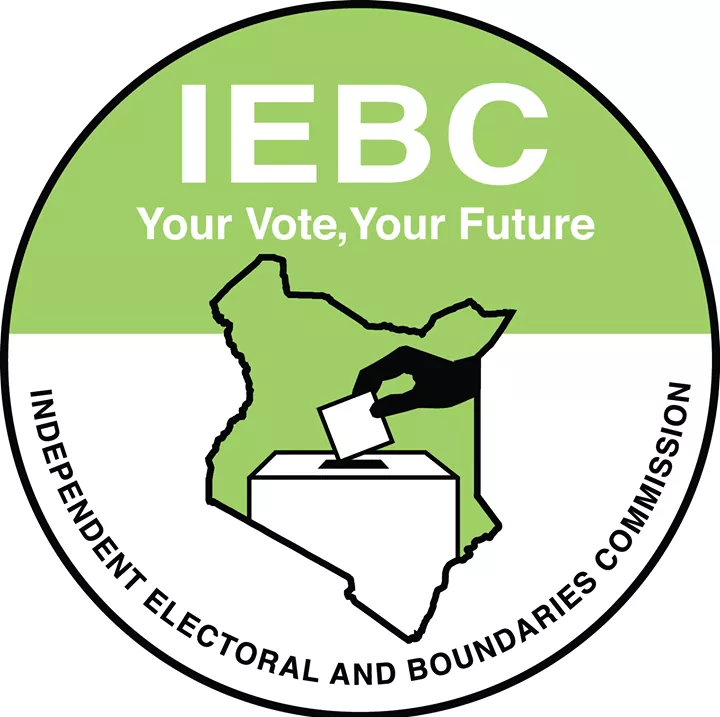 Using the commissions social media platforms, the IEBC sent a press release dates 22nd February, 2021 where they summerized on their findings on all the signatures collected.
From the summary, over 4.3 million signatures were collected, but only 3.1 million signatures were confirmed as genuine. This means that over 1.2 million signatures were fake and not genuine, since the commission disqualified them.
Some of the factors that led to the disqualification of some signatures include;
1. Supporters records with incomplete details.
2. Supporters records that appeared more than once.
3. Supporters records with no signatures.
4. Supporters not in the voters register.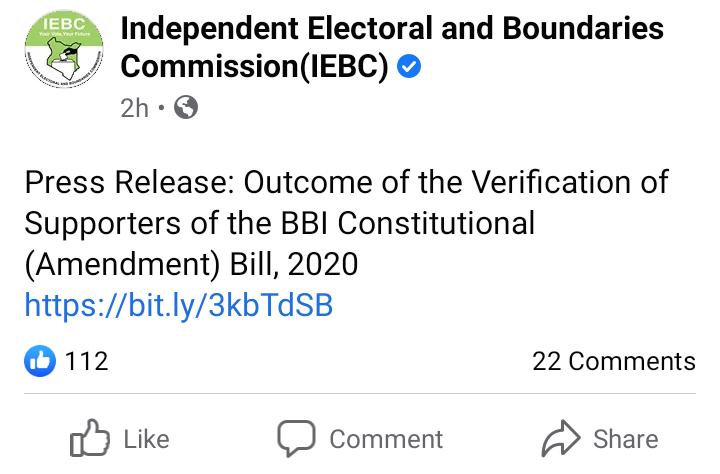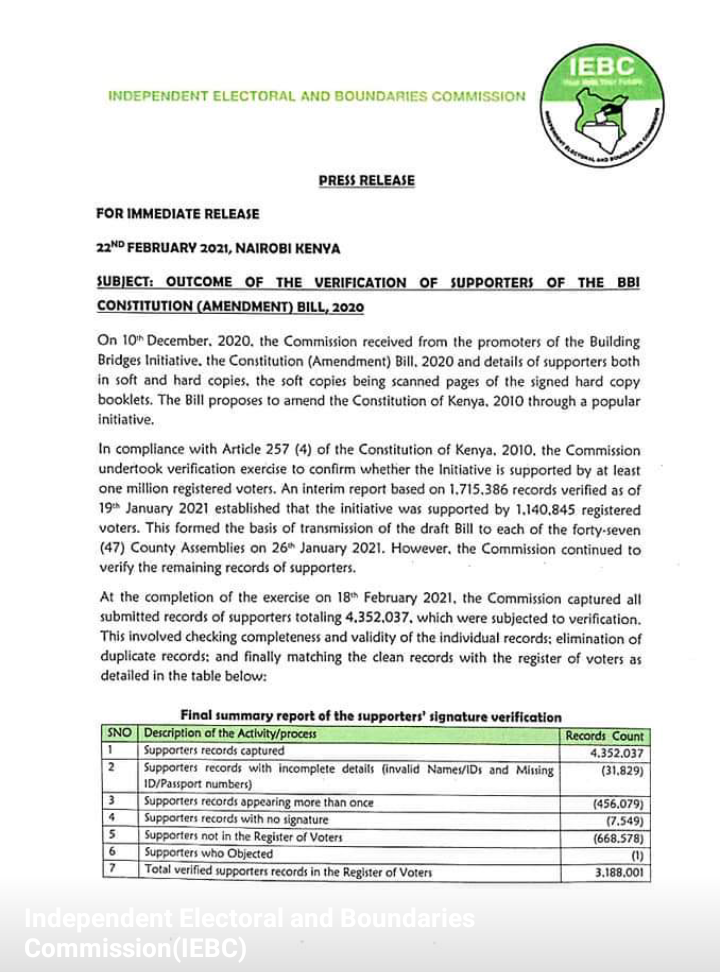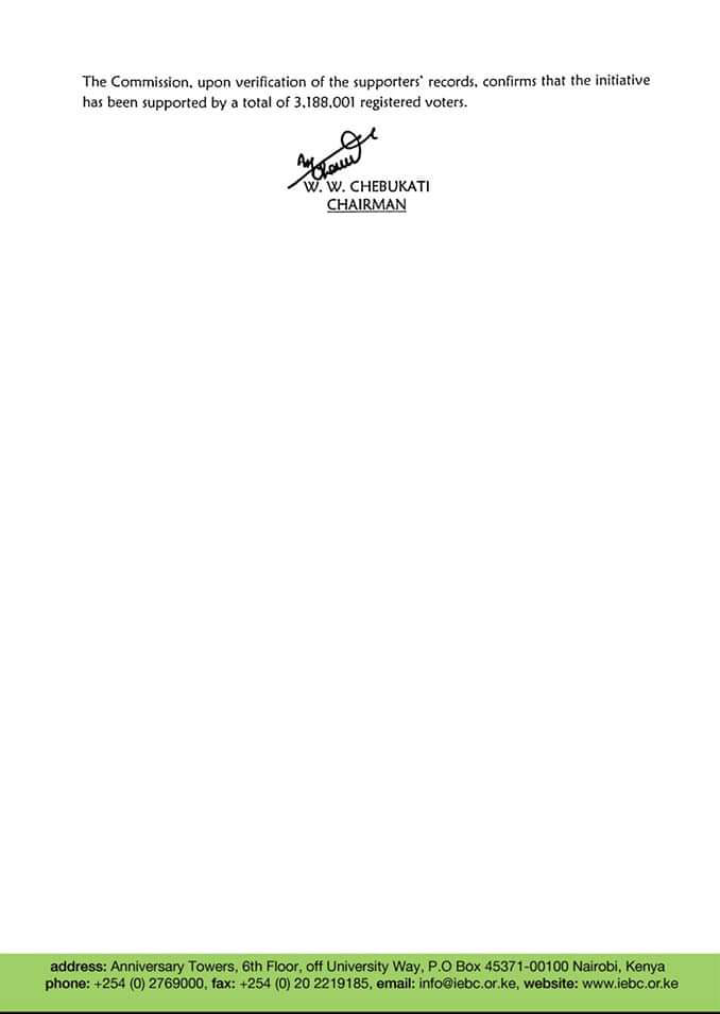 The most interesting part of the IEBC report is that there was one voter who objected the report, and his details were verified and passed.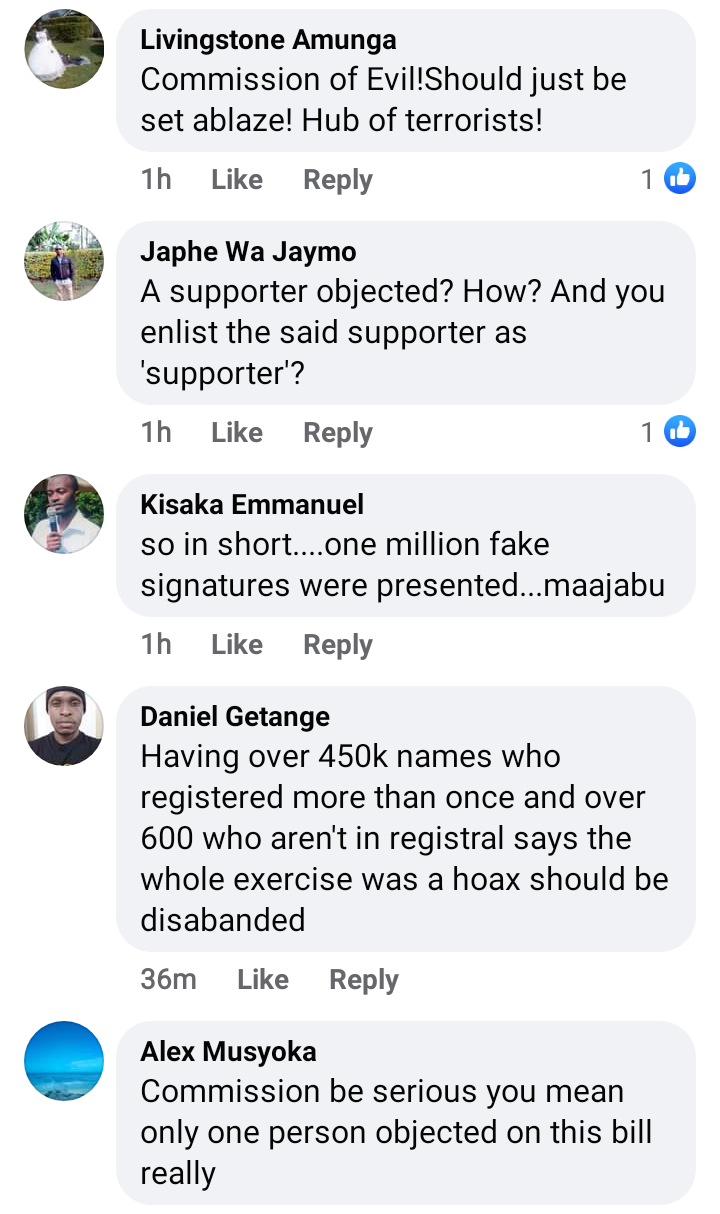 The report from the IEBC on the summary on how Kenyans reacted to the report caused an online uproar, where many argued that the whole process was a hoax.
Content created and supplied by: Ndings (via Opera News )