A police officer from Emabakasi has taken to his Facebook account to express his fears and concerns after an incident which he says is currently happening in one of the police stations in Emabakasi that needs to be solved.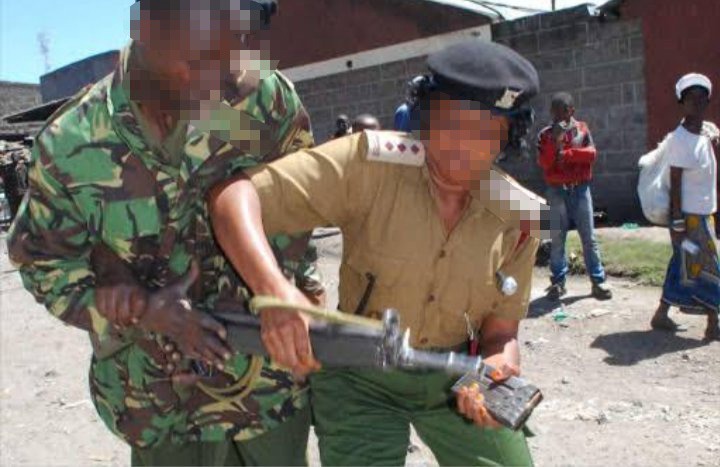 Photo:courtesy(image used for illustration courtesy of Google search engines)
According to the reports given by the officer who reported this issue, he claimed that there was a police sergeant who was allegedly receiving promotions at an alarming rate despite the fact that the officer is not well behaved and has a bad conduct.
He claimed that their superior who has been identified as Mr Titus Muvea allegedly appointed the rogue officer in question as the acting RSM despite the fact that the alleged officer likes to prey on women. In his allegations, the officer claimed that the rogue Police Officer who has been identified as Sgt Simiyu allegedly Impregnated one of his junior Officer's wife.
However, he went ahead and added that despite all the misconducts of the officer, he is now going or rather aiming for the head of the officers where he has applied to be an RSM who will now be dealing with relationship matters where he will be required to solve problems related to marriages.
Due to this reason, the anonymous officer has called upon head or rather the commandant of the general service unit which is commonly referred to as GSU to atleast consider looking into this matter because according to him, this officer was going to destroy rather than make alot of marriages.
Reactions
The Officer's allegations has sparked alot of mixed reactions from Kenyans who seemed to have been confused on why this was happening in such a respected institution. With a section of Kenyans claiming that maybe the officer was the relative of his boss, others went ahead and called upon the agents from the director of criminal investigations to look into this matter before things get out of hand.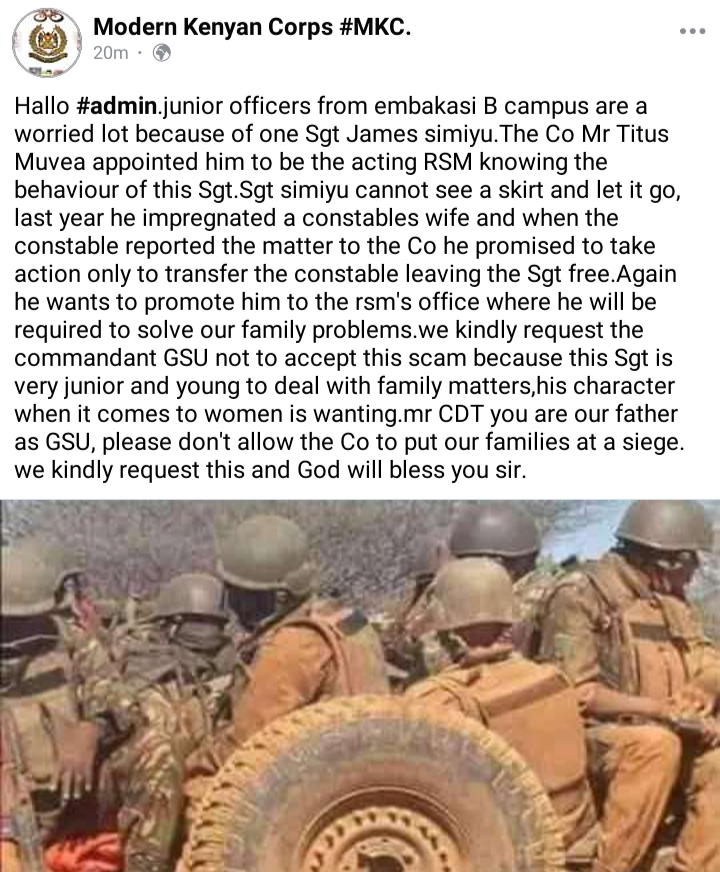 Content created and supplied by: TheProffessorr (via Opera News )