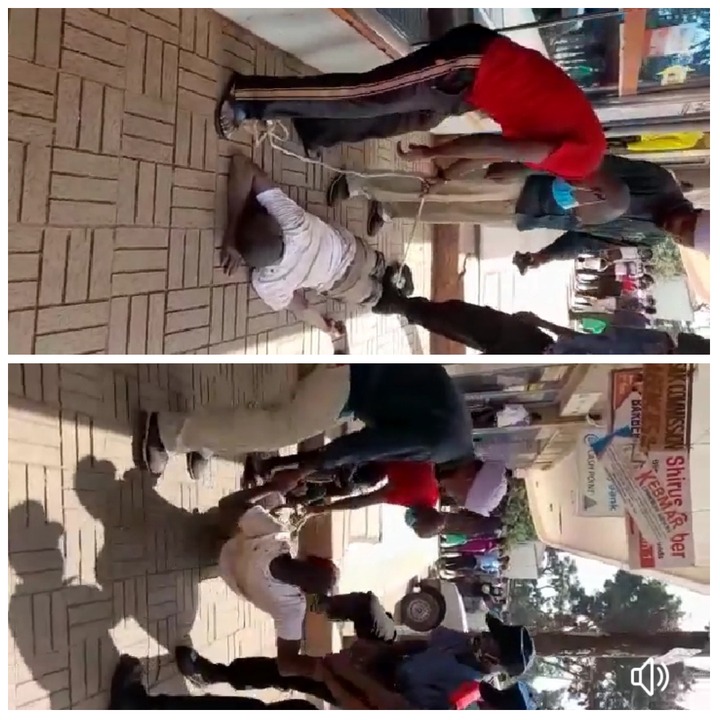 (photos courtesy)
A middle-aged man has caused a scene in Thika after he took a hard rock and broke Family banks windows and later attacking security guards at the bank.
According to sources the young man who seemed to be out of his mind, after breaking down the windows started attacking every one around the area.
In viral video the young man was heard calling out to the lord saying that some people at the said bank had wronged him.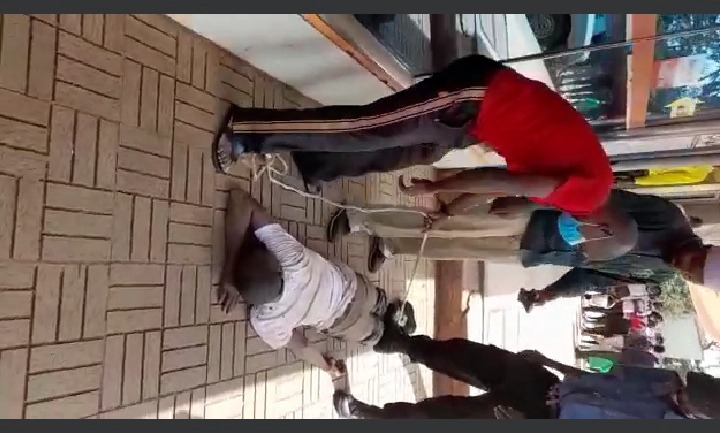 According to reliable sources the man seems to be insane and needs urgent treatment before he harms himself or others.
Security guards with the help from members of the public tried to subdue him tying him with ropes.
This bizarre incident comes barely hours after two bank robbers were gunned down by police officers in Nyeri after a botched attempt.
Disclaimer
Young men should avoid abusing drugs as some of them go crazy by using these substances.
Video
https://www.facebook.com/1447279502262775/posts/2936810236643020/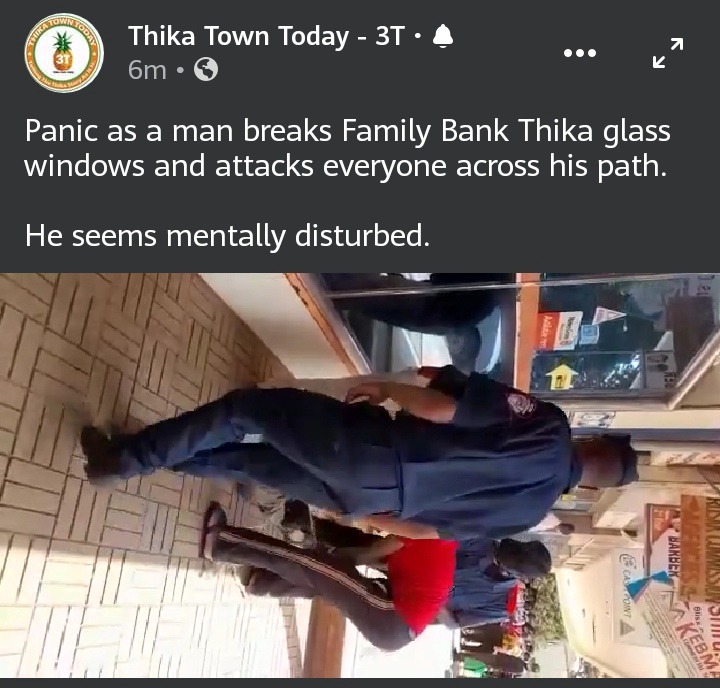 Content created and supplied by: Djrhymez (via Opera News )