A family from Ngara is currently searching for their daughter who is reported to have gone missing three days ago.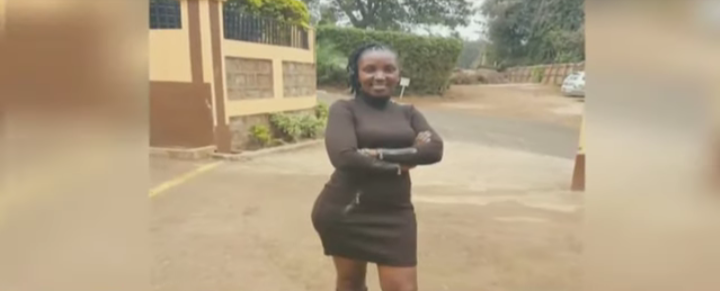 According to the reports given by the family and friends of the missing woman, they claimed that they started getting worried after she failed to go home that evening as she often would and even failed to call as she does whenever she's running late.
This was followed by a dramatic scene after they reported their missing relative who has been identified as Caroline Muthoni Maina who is also considered as one of the most popular business women in Nairobi.
Police Report
Reports given by the officers who responded to the incident revealed that so far they have been able to track the woman's vehicle which was found dumped elsewhere as her whereabouts are still unknown.
Due to this reason, officers together with the family members and friends of the missing woman from Ngara have appealed to Kenyans who might have any idea of what might have happened or knows something about the incident to atleast report to the nearest police station.
This incident has sparked alot of mixed reactions from Kenyans who seemed to have been confused on why there was an increasing number of missing people. With a section of Kenyans claiming that maybe she was at her boyfriends place, others went ahead and called upon the agents from the director of criminal investigations to look into this matter where people are constantly dissappearing before things get out of hand.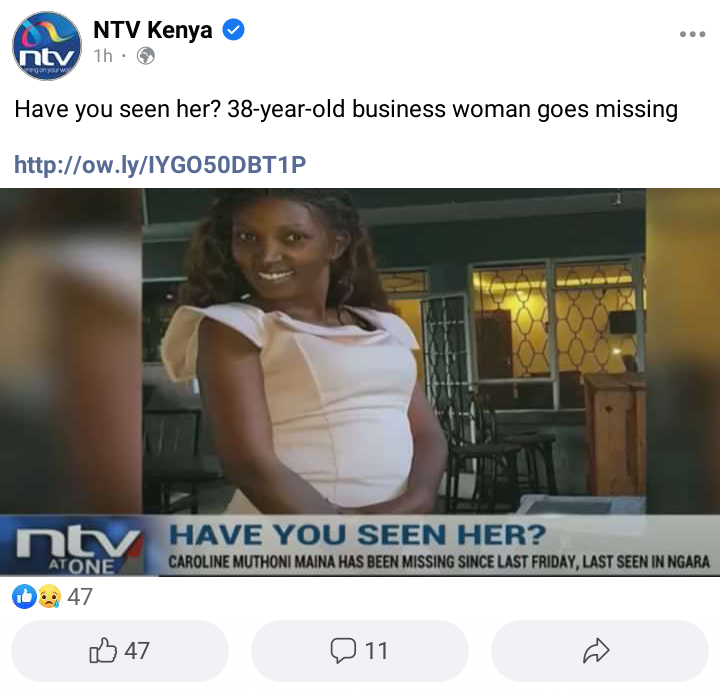 Photo:courtesy
Content created and supplied by: Justincreates (via Opera News )