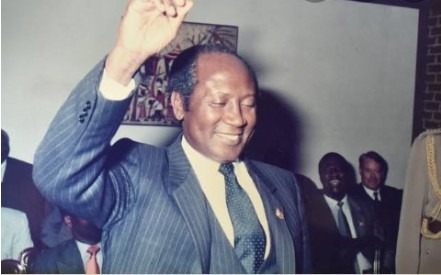 This Is What Happened To The Herdsman Who Saw Dr Robert Ouko's Body On Fire At Got Alila Hills.
Nairobi Kenya, 17th February 2021.
The herdsman who saw the body of Robert Ouko is called Paul Shikuku and he was the first person who saw the body after being dumped thereon Got Alila Hills.
After seeing the body, his whereabouts became a mistery as he disappeared just that way.
He came from Ekero village in Mumias and when he was asked about this by the police, he said that he saw the body and ran away.
He then appeared before a commission investigating the death and later he was being hunted for and he was later arrested by the police at Busia boarder. He was then spotted in a Kisumu hotel and later, he was never seen again.
Besides the unexplained dissapearance of Shikuku, there are other several witnesses who died mysteriously too.
For more information on this and other news making headlines, make sure that you follow me.
Content created and supplied by: JonazKE (via Opera News )