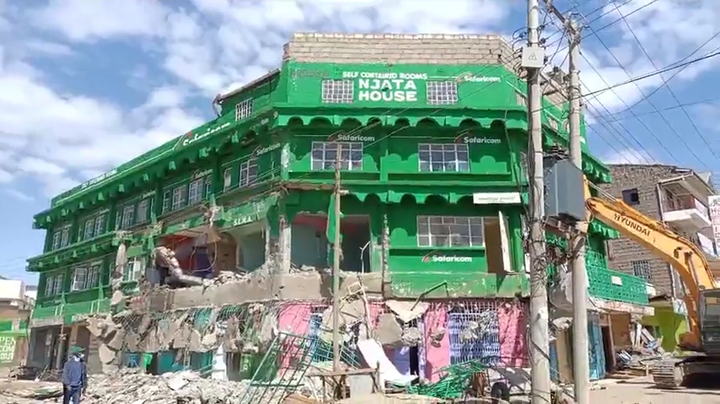 In a heartbreaking turn of events today, the people of Ol Kalau town in Nyandarua County woke up to the scenes of massive demolitions in their town amidst the ongoing land reclamation exercises by Kenya Railways.
Several buildings and structures of the young and rapidly growing town faced the wrath of yellow coloured Komatsu and Hyundai excavators with the iconic Njata House which hosts several businesses and a guest house going down as well.
By 11AM, several structures close to the railway line or rather occupying Kenya Railways' land had been flattened and a parking lot with several vehicles parked inside became the focus.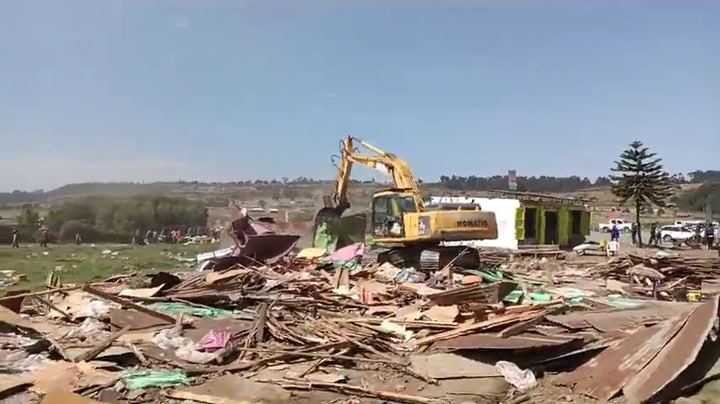 To save the car owners from having their vehicles destroyed by debris or the excavators, onlookers during those demolitions moved in and started pushing the parked vehicles out of the way one after the other.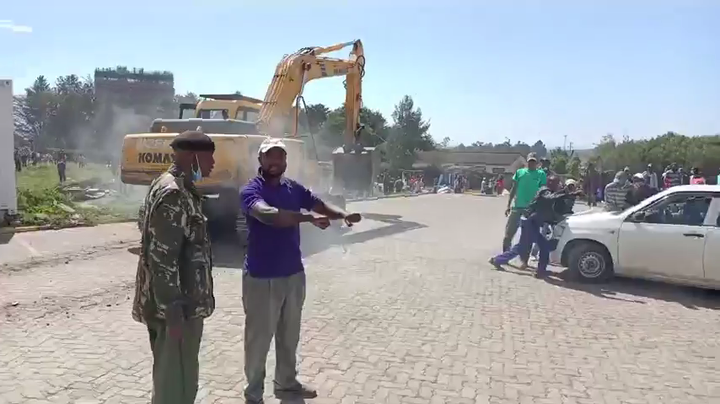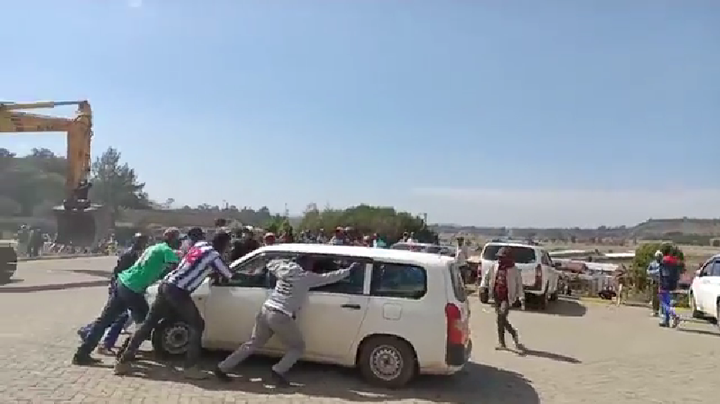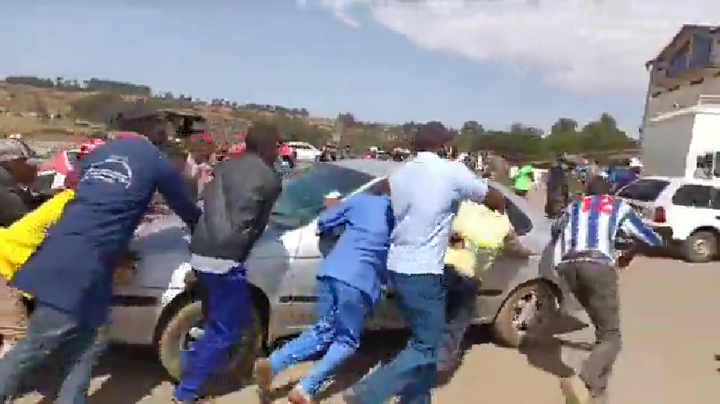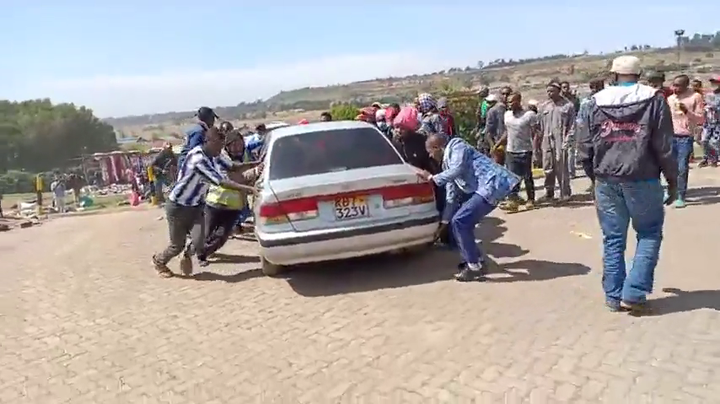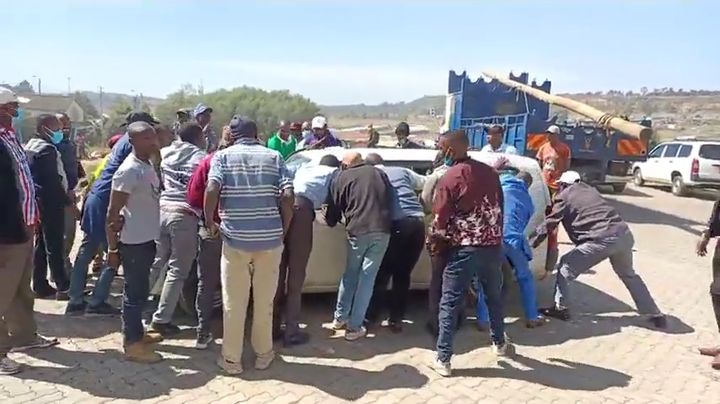 As this was happening, several police officers were patrolling the town and controlling the crowds to see into it that the demolishers are not harmed and property is not looted.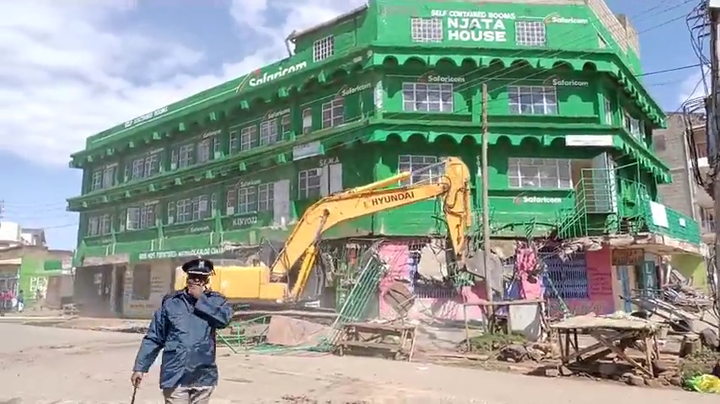 Kenya Power was already at the scene to salvage some power lines and electrical posts.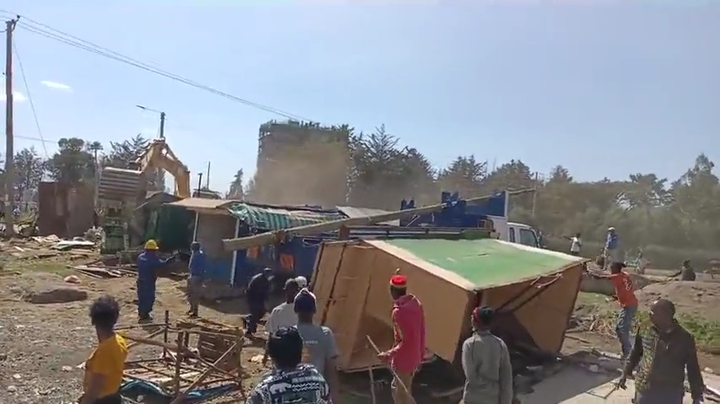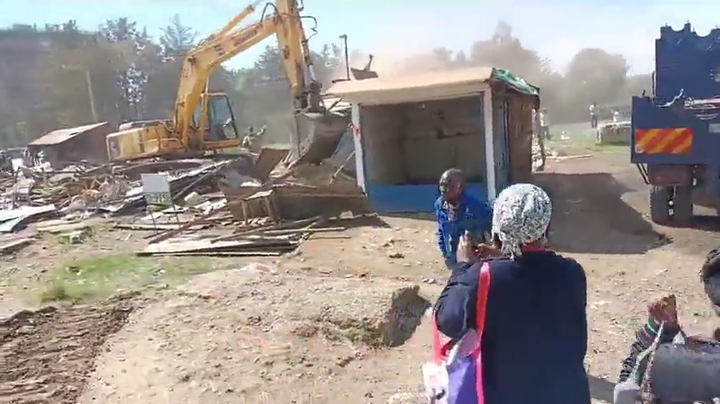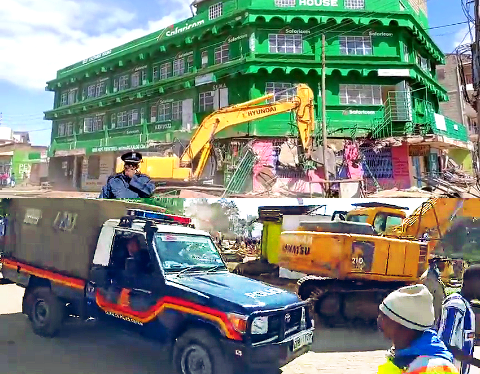 https://www.facebook.com/DrWilliamSamoeiRutoPhDMashinani/videos/265589531630881/
Content created and supplied by: AustineBarasa (via Opera News )