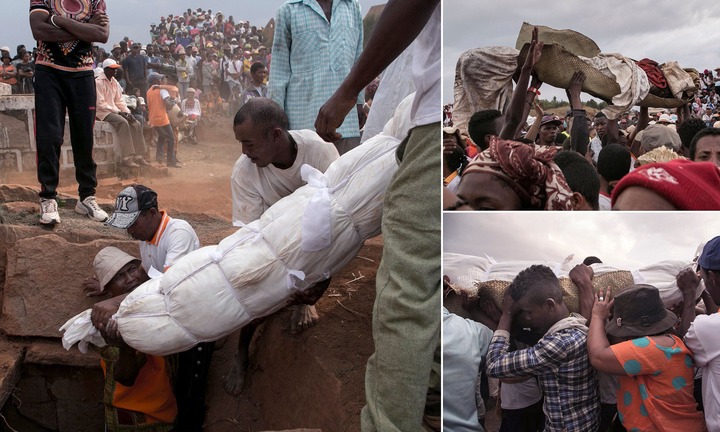 Checkout The Strange Ritual Of Dancing With Dead Bodies In Madagascar. Photo|Courtesy
You will agree with me that traditions differ from one community to other. The culture of one community will never be he same as the other community. I differs depending on what the fore fathers begun. In this case, we meet a strange tradition where the living dance with the dead just in the name of fulfilling traditional demands. Very few people will be happy dancing or coming close to the dead. So they will be seen avoiding the dead bodies because of the stench they produce or the spirits that might follow them thereafter.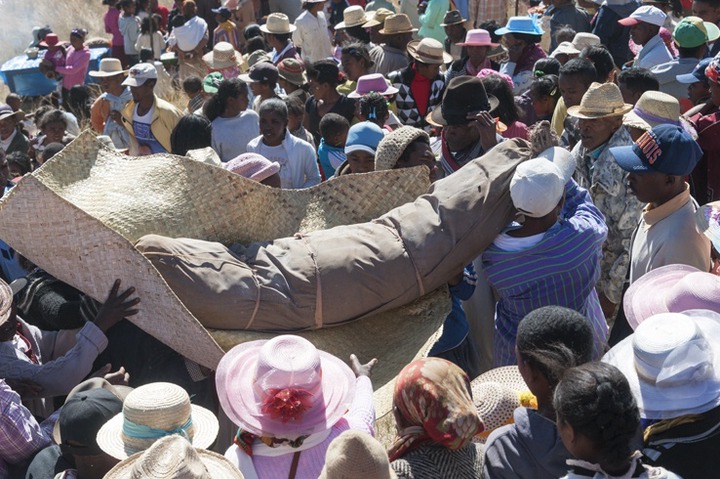 So in Madagascar, we have this tradition we are referring to as Famadihana. This is a tradition where the Malagasy or the people of madagasgar are involved in turning their dead bodies. In addition, they will be uniting with the new family members by introducing to them the new born who were not there during the burial. You might not understand how possible this might be but since it is tradition then it can not be debatable.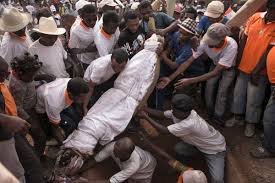 In is said that the plans are made a year before the exact day. Relatives contribute money for budgeting to make sure that the cost has been taken care of. Part of the preparations include what they are going to eat and the number of guest involved. In most cases, they eat rice, pork and beef. You will find them in their best outfits for the event which they have been preparing for a while now. We are told that the event takes place between July and September of every month.
What goes on the exact day of the event may leave you astonished.There is a special visit which is actually paid to the tomb. After that, the dead body is removed from the tomb then wrapped in a clean new sheets. Alongside the body, there will also be he most favorite thing that the deceased used to love. It can be a bottle of alcohol for men or perfumes for women. There after, the families and the relatives dance with the bodies as they present them to the new comers in the family.A group of musicians will be leading the team as they dance and commemorate the day.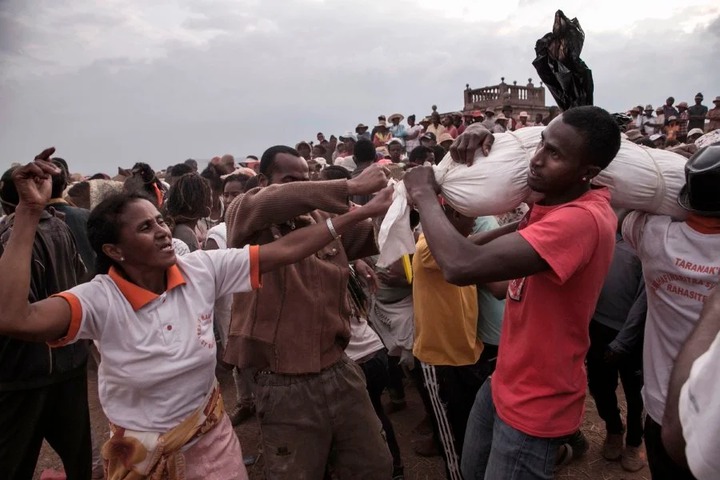 What do you have to say about this ritual? Leave comments, share and follow the channel for more. Thank you for reading,
Content created and supplied by: Israel.org (via Opera News )