Transport sector has been hindered in various ways. For several decades we have experienced road accidents both in our local roads and busy commercial roads. Lately the mechanics in their services have been witnessed turning out to be so rogue.
Many drivers both in public and private transport sector I've been crying that these mechanics are taking to the advantage that they have been left with the vehicle for them to provide service but sadly they do various smuggling. A good example is Wendy's mechanics are caught going with the muffler. Sam even check their operators to the vehicle that by doing so they are helping their vehicle operate normally of which it is not the case.
Today in a famous Facebook group called Sikika road safety it has taken to the attention of netizen that they should be careful whenever they leave there vehicles in the garage. This is after this photo of a truck has surfaced online showing how these mechanics really are. On the behind wheel of this track we can keenly observe that, the mechanics have gone with the drum.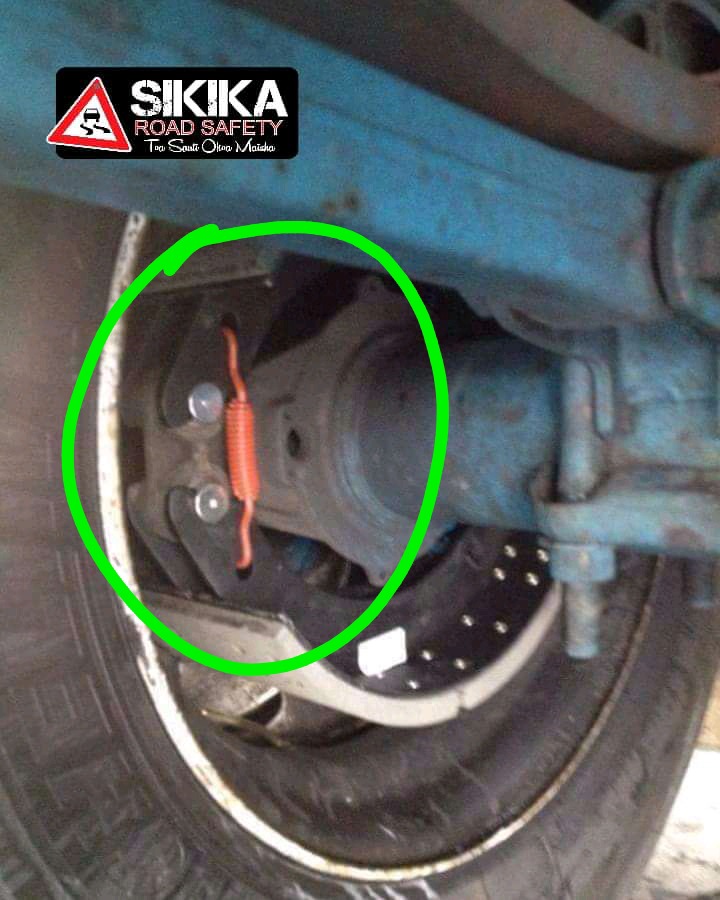 (photo courtesy).
If you have the experience with the vehicles you can understand how important the drum is. Now this raises the question as to how the driver to this track will be able to do with the brakes.
This is really sad, please share widely this article so that many can be fully aware and take care whenever the visit the garage.
Don't leave before you click on the follow tab.
Content created and supplied by: dukee (via Opera News )