Kenyan Businessman turned Politician Buzeki Kiprop Bundotich has sparked reactions online after sending a bold message to Kenyans on the deputy President Dr.William Ruto's Wheelbarrow Movement and the 2022 succession.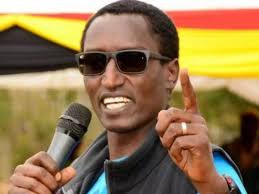 Penning his thoughts in a post on his Twitter page on Wednesday, Buzeki said that wheelbarrow postures can hardly blink and are fixed on capturing the public coffers pot while leaving behind disillusioned poor citizens for dead.
Buzeki went further to question who will fight corruption in the country, adding that they will legalize stealing and that Kenyans should Reject them at the Ballot come 2022.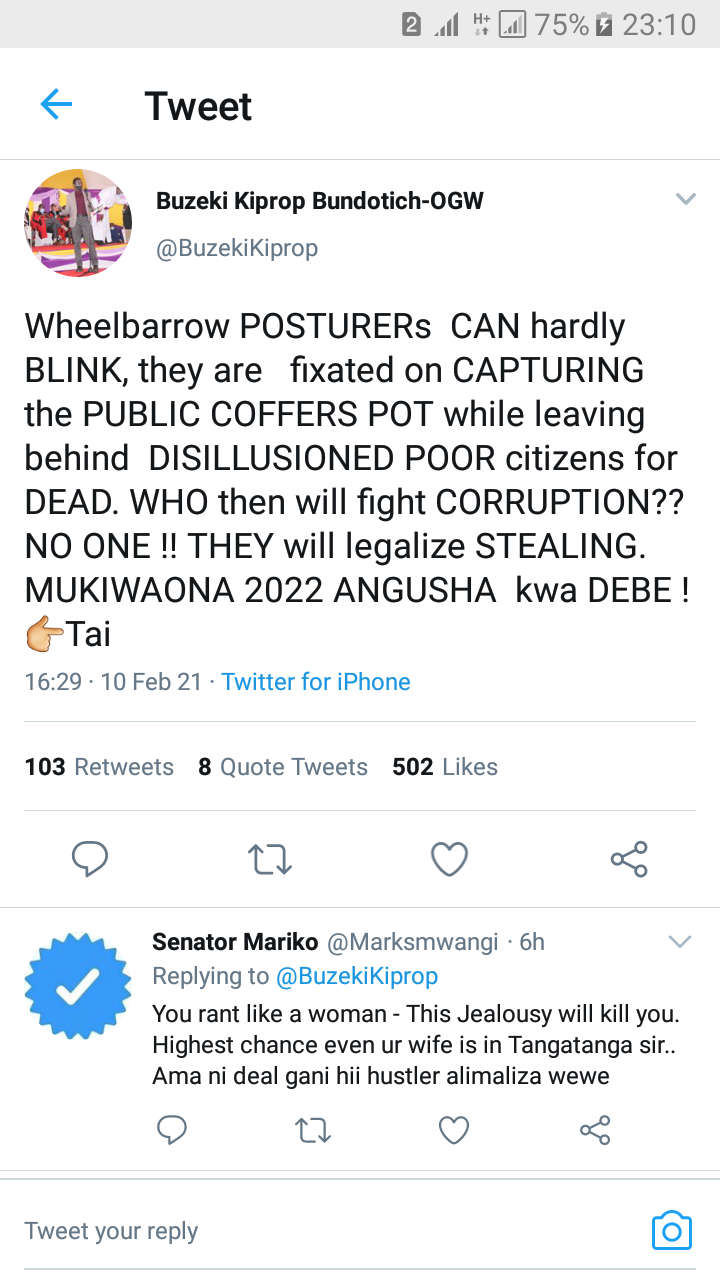 Below are Reactions from Netizens on his post.
"You rant like a woman - This Jealousy will kill you. Highest chance even ur wife is in Tangatanga sir.. Ama ni deal gani hii hustler alimaliza wewe." A comment read.
"Everyday on your TL is anti-wheelbarrow tweets for a moment pause and tell the people of eld if elected utawafanyia nini ama bila ruto huna siasa highly satirical 😂😂" a comment read.
"Even lowercases are readable and understood! you make your tweets look unappealing. Where is grammar?" A comment read.
"As you continue NOSE DIVING POLITICALLY mind your conscience and your language,some utterances might go along way into your personal ventures!!" A comment read.
"Hustler means we work hard to be like you.Give us the key to have always enjoyed monoply of stealing or doing business with government.We also want to catch up are a billionaire but want more." A comment read.
"Honestly what ideology are you trying to perpetuate?I wanted to place you in ideology of meritocracy but when you refuse to honour repayment of debts, you only remain with jealousy and mudslinging others.Uasingishu help your son to open his eyes." A comment read.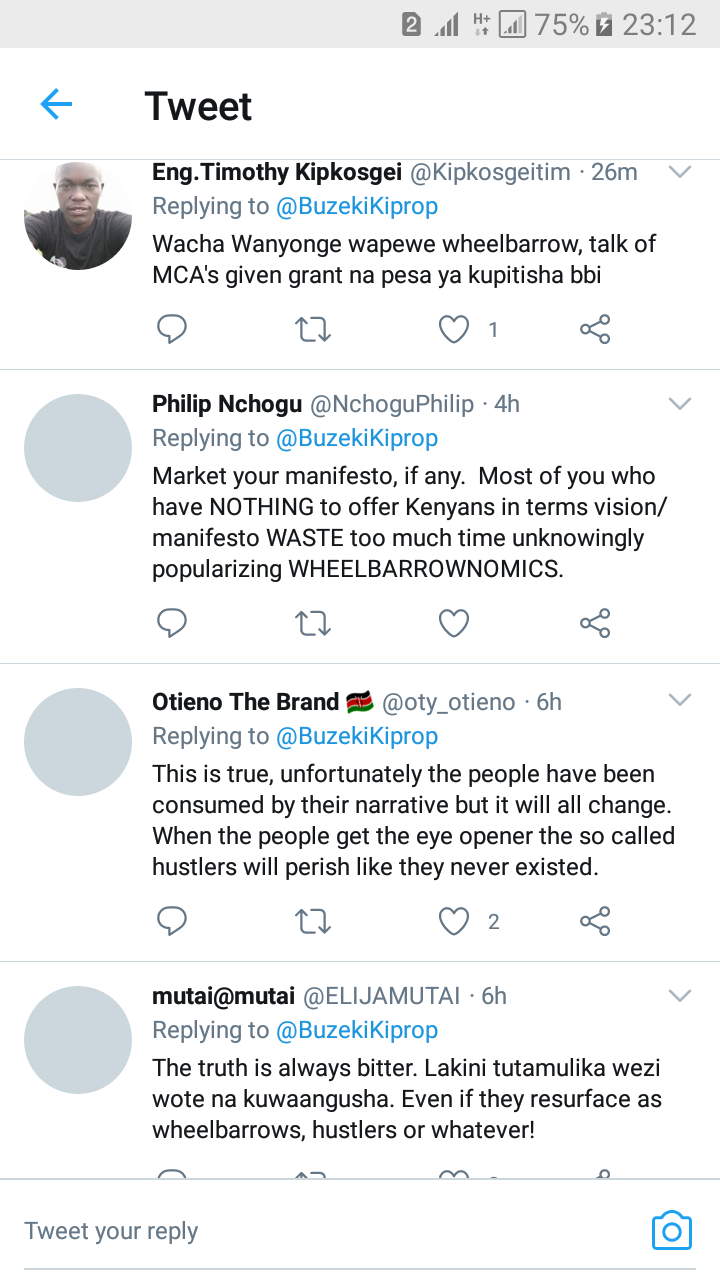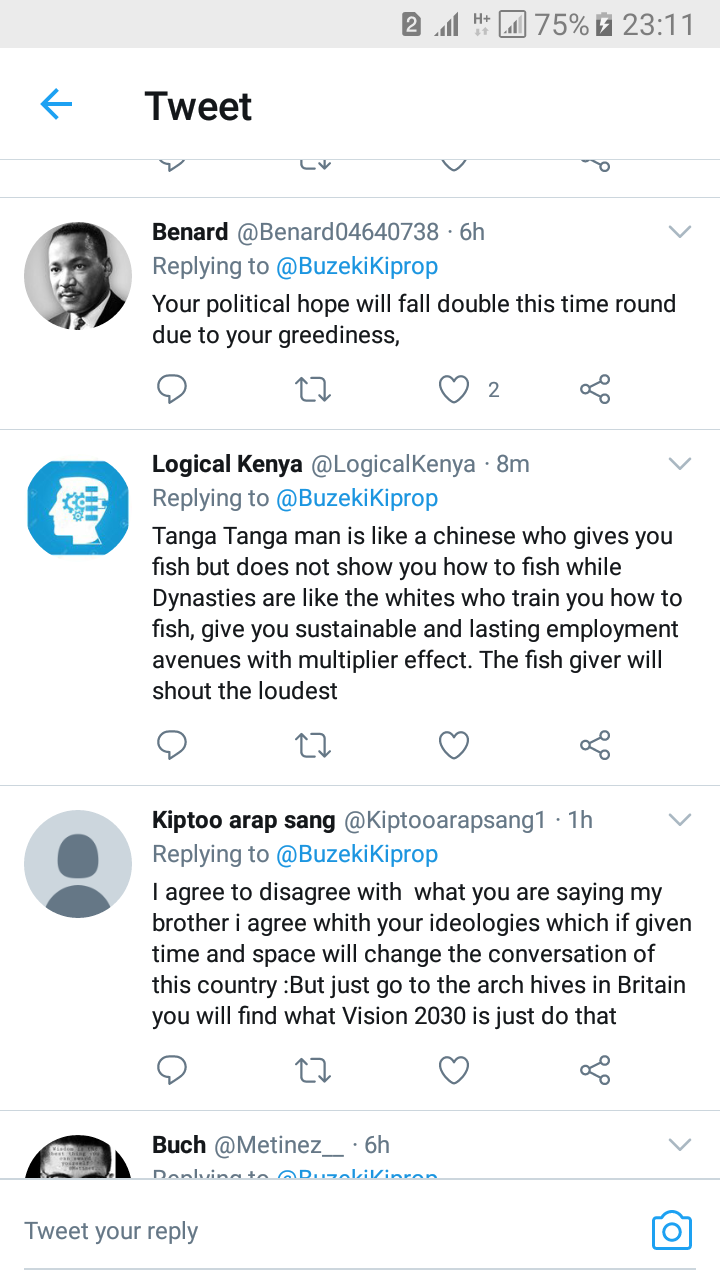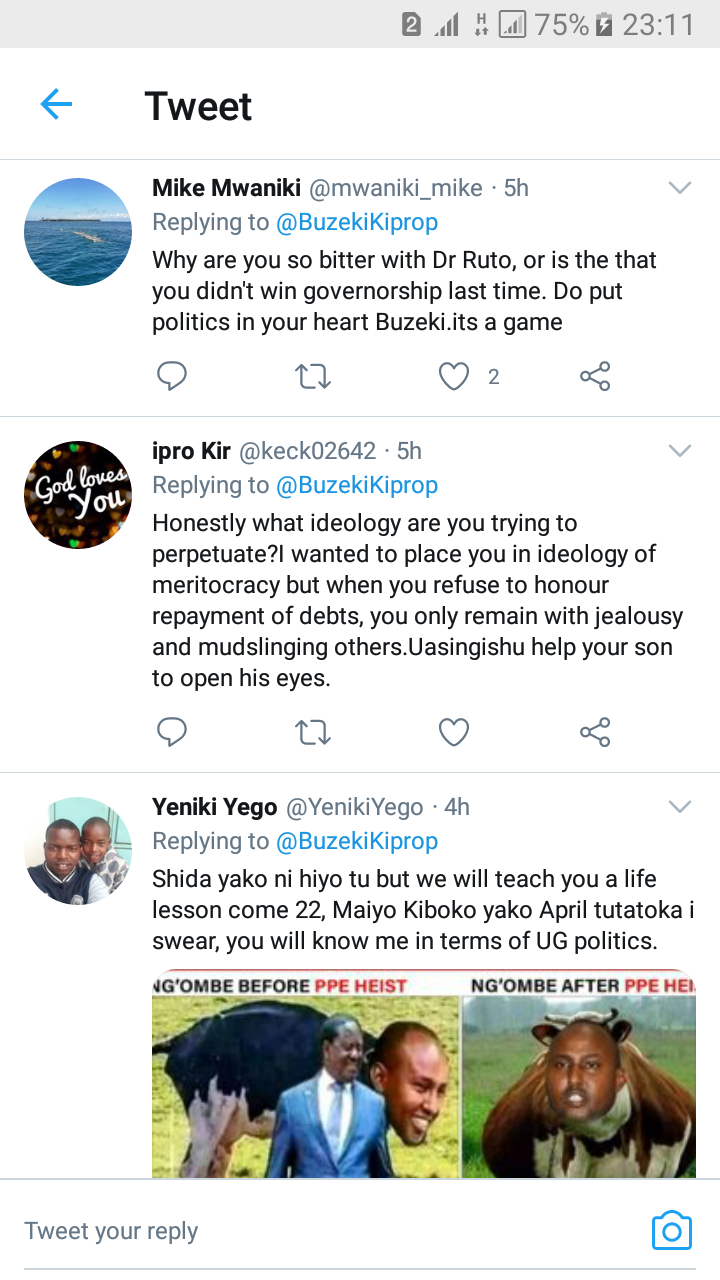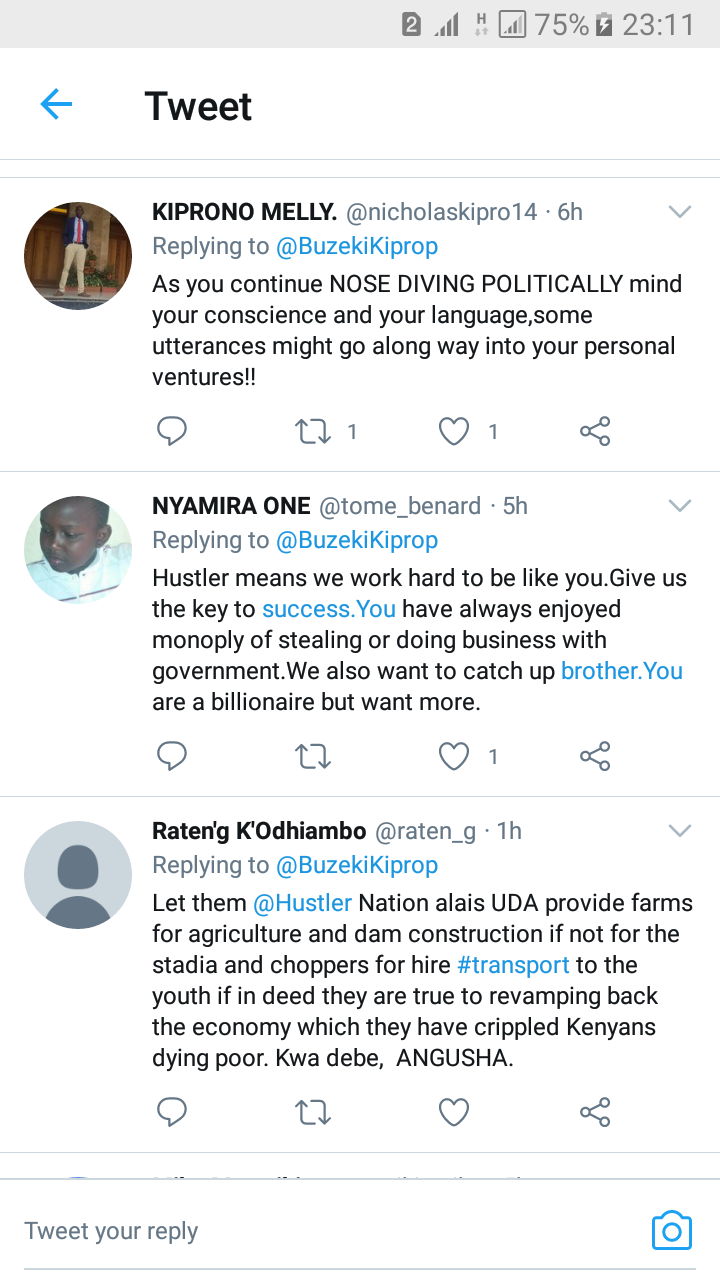 Content created and supplied by: ThePolitician (via Opera News )