Dreaming you are being shot with a gun by somebody, it couldn't harm you or it missed means, there was danger in your life but God delivered you. If you are shot and wounded, then it shows your life is presently in danger. This shows you are powerless or overcomes already.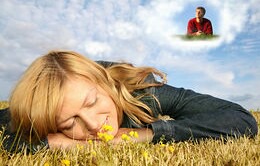 When you dream that your car is stolen or house burgled, shop broken through by thieves but you wake up to see nothing has taken place.
It means you are getting warning security signals to beef up your security both spiritually and physically. If you lost money in your dreams, then watch over your financial dealings with a man of God.
If you dream someone close to you is involved in a fatal accident. It indicates there is danger a head except you pray. If you are afraid of traveling, don't go without pleading the blood of Jesus over your journey.
When you dream you are plucking ripe fruits indicates that God is about to bless you. Pray and watch out for the opportunity God will open for your blessings and be diligent, alert and obedient to Gods word.
Content created and supplied by: Congeror (via Opera News )