Motorcycle Burst into flames killing the rider and injuring the passenger Is in critical condition.
Motorists along the Kisumu Kamamega highway witnessed horrific scenes involving a motorbike and a personal car heading to Kisumu from Kakamega.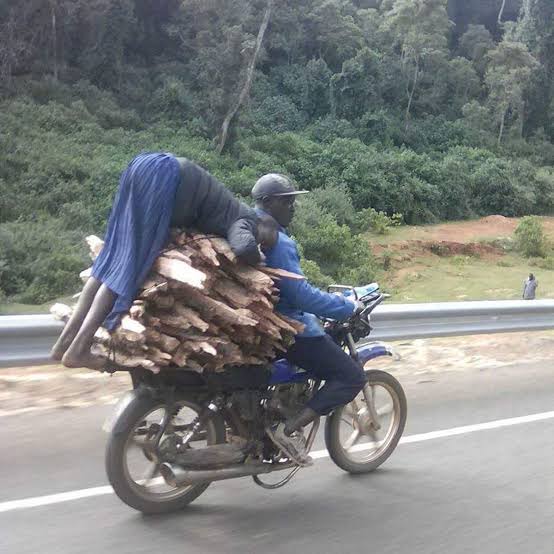 Reports indicate that the motorcycle was being driven at high speed.
After which attempts to overtake the motorcycle turned tragic without noticing a similar car in the opposite direction.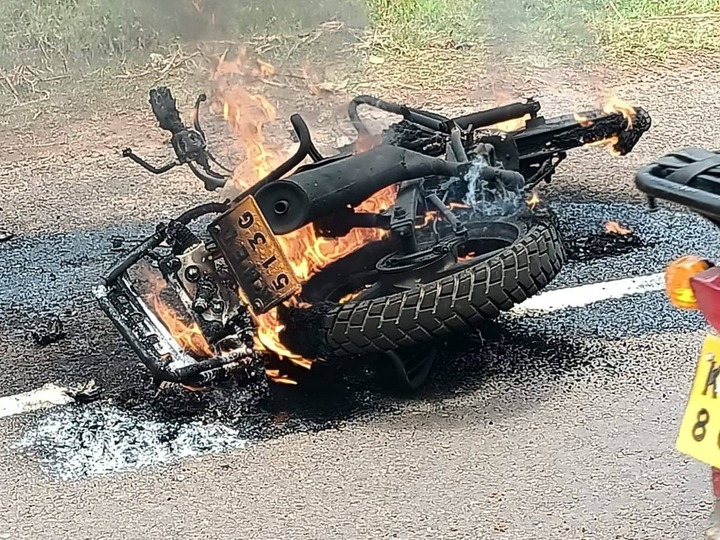 The two rammed each other and the impact resulted in a fire.
It is claimed that the motorcycle burst into flames upon impact the driver died In the spot as flames engulfed him.
the passenger was injured severely and In critical condition.
Motorists urged to exercise road safety the car however was damaged and the driver only sustained small body harm.
Caused by the windshield fragments that cut and pierced his face.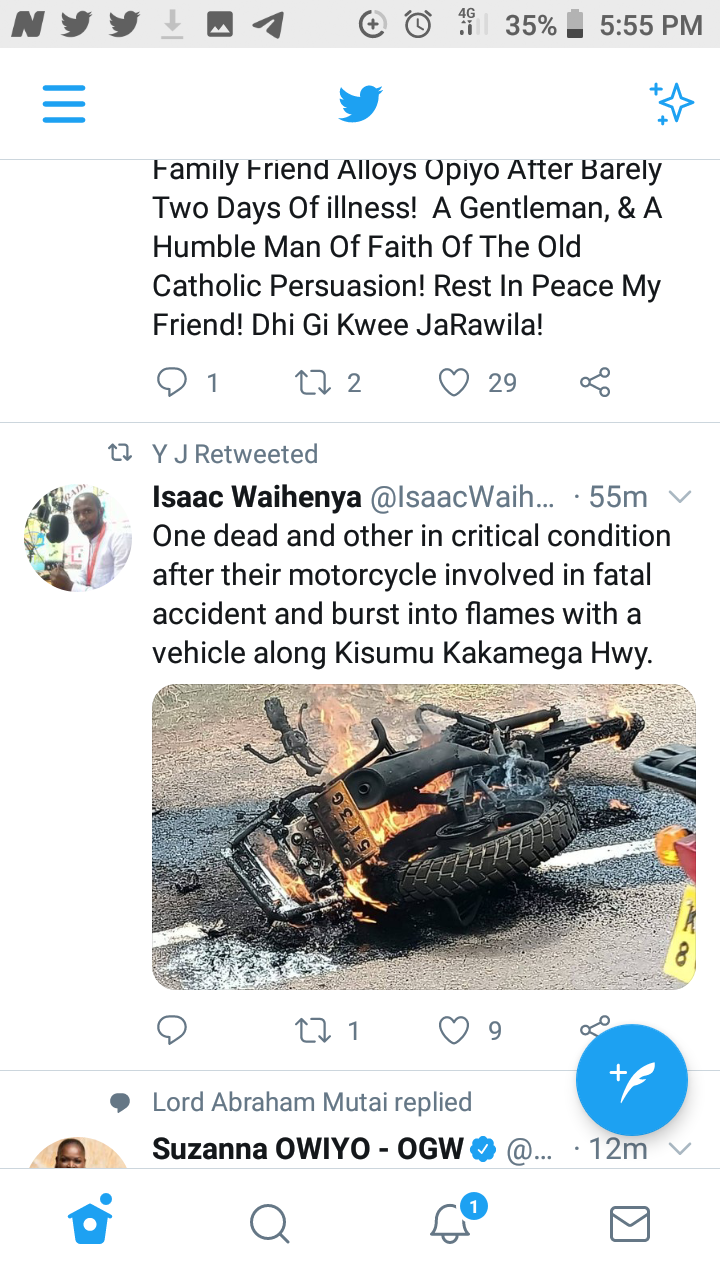 The incident caused a temporary slow movement in the busy highway officers have however managed to control traffic and restore normal movement.
Onlookers had blocked part of the road to witness the horrible accident Police have since cleared the scene and taken the rider's body to the mortuary.
Content created and supplied by: Katizz (via Opera News )