Drivers should be careful when driving vehicles on the road in order to avoid unnecessary road accidents.
Most road users especially drivers don't comply to the traffic rules and regulations resulting to unnecessary accidents on the road.
Road accidents are usually painful because they cause injuries and deaths of innocent Kenyans.
Traffic police officers should intervene and enforce traffic rules and regulations in order to curb the road menace and safe innocent lives of Kenyans.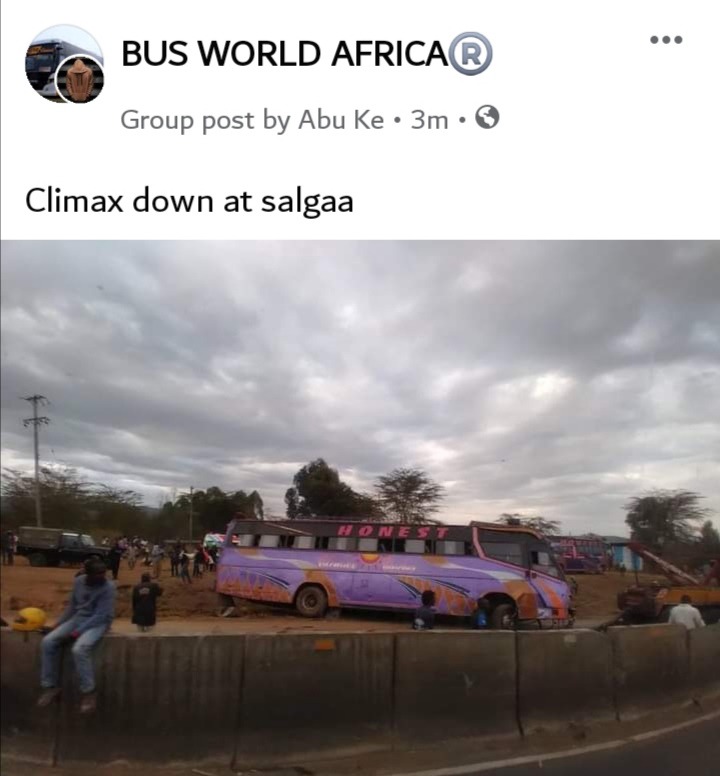 All traffic offenders should be identified and serious action taken against them in order to serve as an example to the rest of drivers who drive carelessly and recklessly on the road.
The Government through security agencies should ensure that safety is paramount on the roads in order to preserve lives and minimize injuries which come as a result of road accidents.
Other road users should assist the Government through reporting cases of careless and reckless driving of vehicles on the roads.
Content created and supplied by: CREDITABLENEWS (via Opera News )