The scene of crime is at Kojwang beach in kokoch location, Homabay county. A 24-year-old fisherman has been pronounced dead.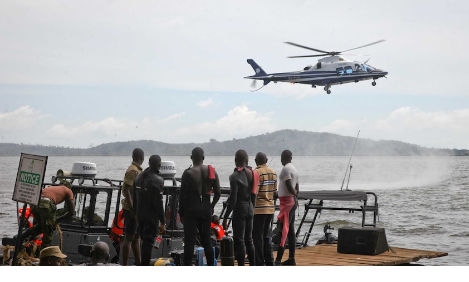 According to Ramogi FM news, fishermen are mourning the death of a 24-year-old fisherman. The fisherman accidentally fell into Lake Victoria and drown. The fisherman names are Joshua Otieno.
His death has been announced today morning. According to his co-fisherman, Joshua drowned at night during fishing. These is after the fish he captured overload his bought, making his boat to overturn.
Unfortunately his body hasn't been found. The fishermen chairman Owino of Homabay has confirmed that they are still searching for the body. Their aim is to find it and have him rest in peace.
The police on the other hand are on with their investigations. Otherwise share with us your thoughts in the comment section. I will also get back to you with more crime and society news. Also remember to follow me.
Content created and supplied by: RoughWesley (via Opera News )