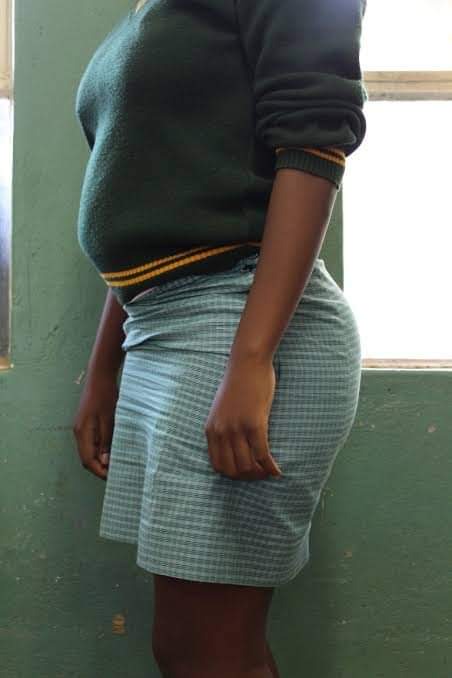 A family in Eldoret is still shock after a Bodaboda rider mercilessly defiled a young girl who was on her way to school.
According to Lemisosato the young girl was being ferried to school by the rider when the rouge rider decided to take advantage of her.
Currently all class 8 pupils are sitting for their final exams after a long Covid-19 break.
Shockingly a huge number of pupils did their exams pregnant with a number even delivering during the said exams.
The government through the ministry of security had warned all young men of taking advantage of teenage girls.
Many cases of your school going girls being pregnant have been on the rise to a worrying trend.
Police officers are currently hunting for the rouge operator who is still at large since the incident.
Just a few hours ago a young girl lost her life after she delivered a children's during exams.
Another young child aslo lost his life after he was hit with a stone to the head.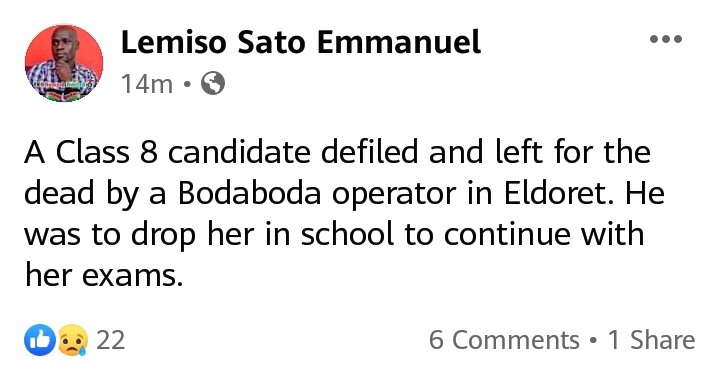 Content created and supplied by: Dimplez (via Opera News )