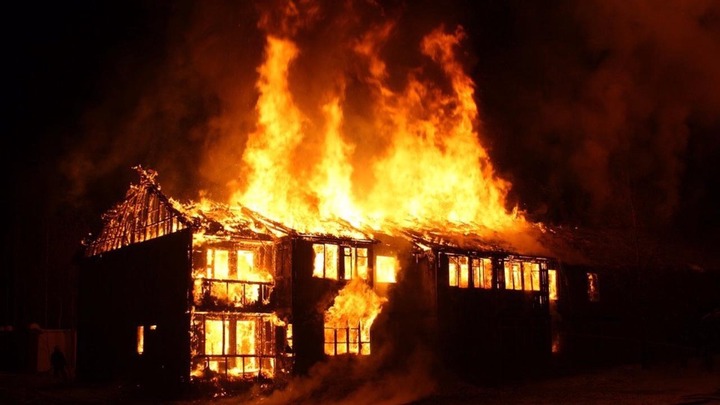 The resumption of learning in schools has seen an escalation of cases of indiscipline among students. This comes after a more than seven months break that was occasioned by Covid-19 pandemic. All institutions were closed down to contain the spread of the Corona virus.Many cases of unlawful activities in our schools have been documented and law enforcement agencies are acting upon them. Learners have been reported to assault teachers causing them serious bodily injuries.
There has also been a spate of fires razing down school buildings. These unfortunate incidents have rocked the western region mostly that has seen many schools run into unexpected property loss worth millions. The situation in schools now worrying in the face of this wave of fires sweeping across the country. Some parents now called for the return of corporal punishment in schools to tame rogue students.
In the latest incident, nine students from Ingotse High School that were suspects in the burning of the school have been slapped with a two week remand.This is to allow for investigation to be done conclusively ahead of a determination of their case.The nine have been charged with arson and will be arraigned in court after the lapse of the fourteen days.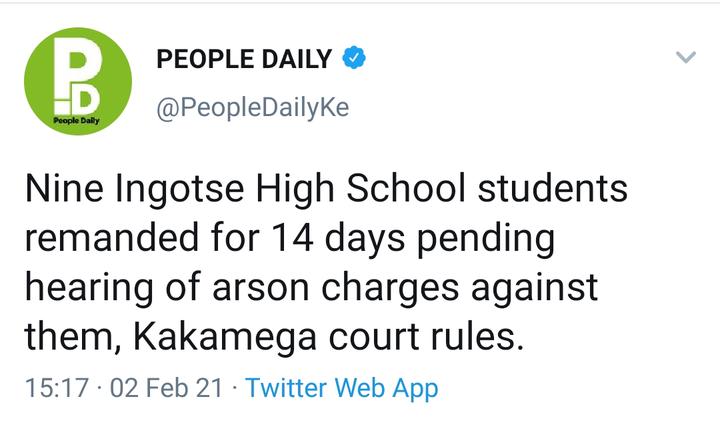 Content created and supplied by: Lumedia (via Opera News )