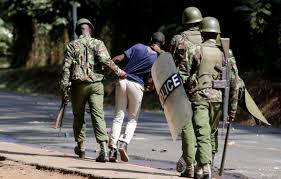 Recently the Kenya Defence Forces (KDF) announced to the public the recruitment of General Service Officer (GSO) Cadets, Specialist Officers, Tradesmen/Women and Defence Forces Constables. The recruitment is take place in the month of February 2021. Interested candidates are urge to participate in the recruitment process.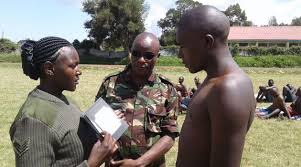 The candidates are required follow all the stipulated rules and regulations. Those candidates with forge documents will not be considered.
Corruption and bribery acts has been the biggest challenges faced during recruitment process. These evils practices, has denied chances to many genuine candidates; who would have served better in the service. In order to eradicate these practices, the KDF has warn the members of public that, corruption and bribery are against the law. Whoever found with corruption acts, will be arrested and prosecuted. In addition, If you accept to be conned, you will lose your money and also you will go to jail. Members of public are are warn against wasting their money and resources and finally goes to jail.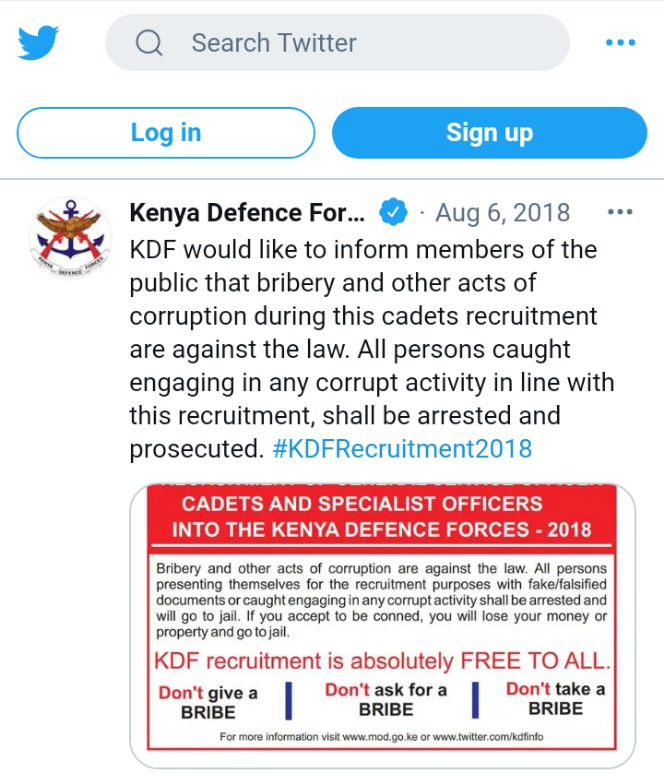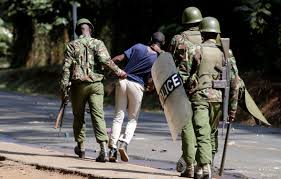 Content created and supplied by: [email protected] (via Opera News )