A 44- year-old man died in Lake Victoria last week after he jumped off a moving boat. The incident occurred at Winam beach in Kisumu county.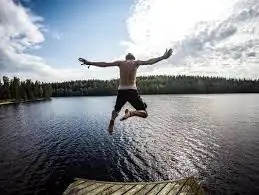 His Wife, Identified as Miriam, said that the deceased was deeply stressed after he lost his job with the Kenya Ports Authority late last year due to Corona virus pandemic which forced the Management of KPA, kisumu Branch to reduce the number of workers after being unable to maintain them.
"He has been consuming large quantities of beer in an attempted to cope with stress, and one time he even threatened to commit suicide if the situation continues to be like this". Said Miriam.
The divers have been in a fruitless 4-days mission to remove the body of the deceased from the lake assisted by the family members. The man has less behind his wife and six children.
Speaking to the family on Wednesday, the area OCPD Mr Maina urged the members of the public to share their problems with others to avoid loosing their lives in such circumstances.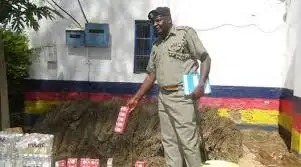 Mr Maina promised to bring the county divong team to assist the locals find the body.
Content created and supplied by: Thegreatwritter (via Opera News )