The director of criminal investigations have released the cctv footages showing the last moments of the University girl who was later found murdered in a Lodging by the suspect who could be seen holding her.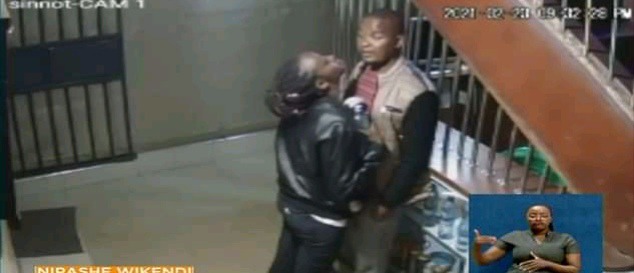 Photo:courtesy
According to the reports given by CITIZEN tv, it was reported that the deceased along with the murder suspect checked into a Lodging late in the evening but before they got in, they stood outside their room for sometime while talking about something which couldn't be captured by the CCTV cameras.
However, further reports have revealed that the deceased who has been identified as Velvine Lungari could be seen staggering as if she was drunk which is a Contradicting story of what her friends told the police officers.
Reports received from one of the friends of the deceased claimed that the murder suspect who has since been arrested and is helping the agents from the director of criminal investigations with more evidence might have drugged her victim before taking advantage of her only to kill her later on.
However, according to the reports given by the agents from the director of criminal investigations, they claimed that they couldn't ascertain whether or not the deceased was intoxicated or just drunk adding that this will take sometime.
Due to this reason, they have urged Kenyans to make sure they don't speculat or in other words spread fake news concerning the death of the girl as it hurt her family.
Source: Citizen News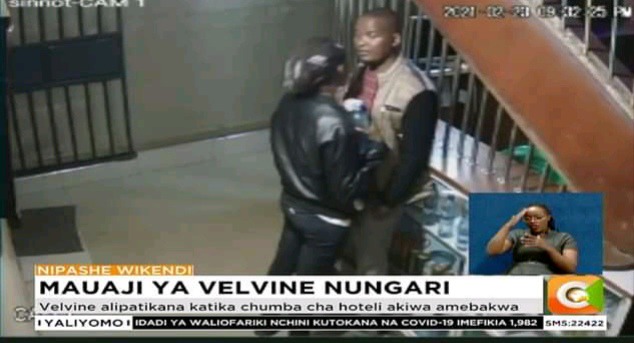 Content created and supplied by: InstantNewss (via Opera News )