A deadly accident in Karatina close to Deliverance Church has allegedly claimed several lives after a driver who was reportedly trying to avoid hitting a mentally disturbed man collided with another car.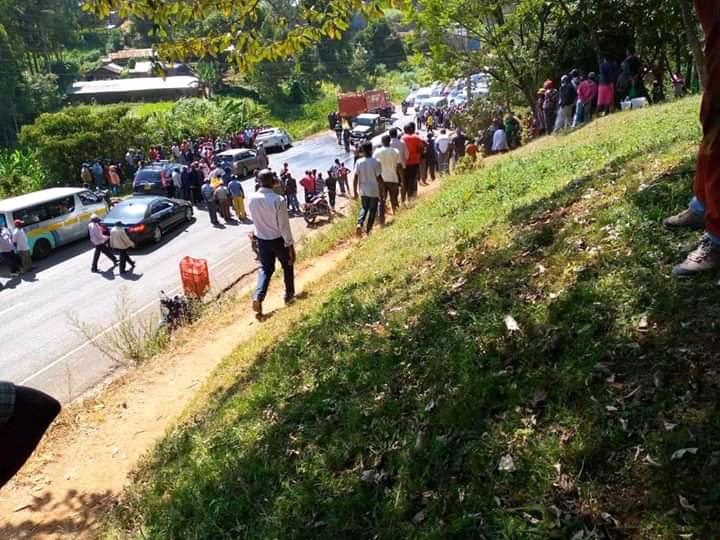 Photo:courtesy
Case File
According to the reports given by the witnesses or rather locals from Karatina , it has been reported that the accident which involved a Lexus car model and a Grey saloon car might have been caused by a mad man who allegedly jumped in the middle of the road.
Further reports gotten from the Scene has revealed that the driver of the Lexus was coming from the opposite direction before the mad man allegedly jumped in the middle of the road.
This was followed by a deadly head on collision after the Lexus driver took the wrong turn in attempts to avoid hitting the man but instead collided with the saloon car that was coming from the opposite direction.
Reports has it that an unknown number of people have allegedly lost their lives in the process as residents have gathered at the scene of the accident waiting for police officers.
Kenyans Reactions
This incident has sparked alot of mixed reactions from Kenyans who seemed to have had different opinions on what should and shouldn't have be done to the mad man.
With a section of Kenyans claiming that the man should be arrested, others went ahead and claimed that it would make no difference where they suggested that he should be taken to a mental institution.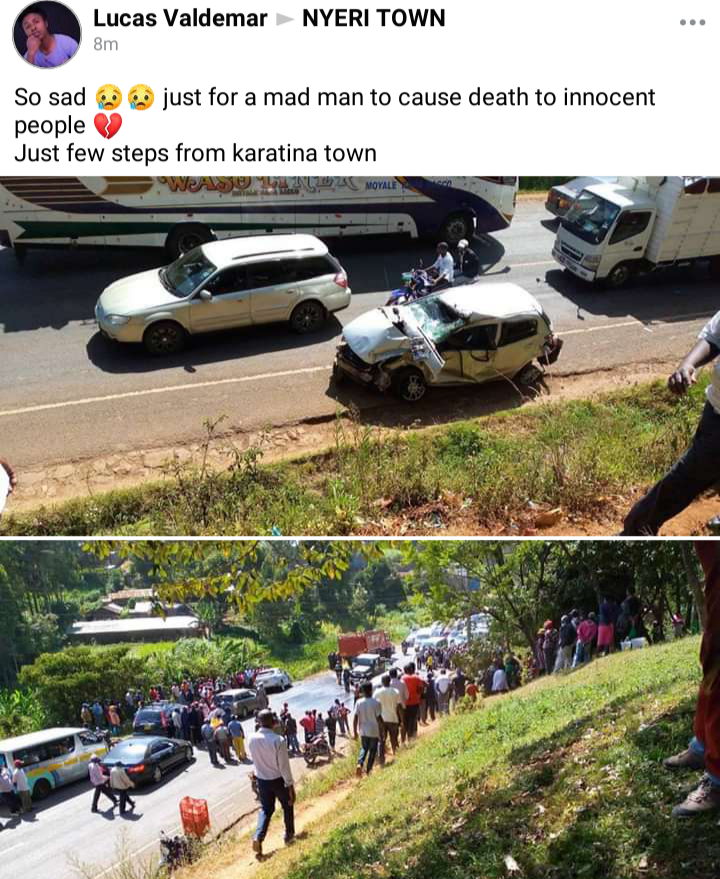 Comments
James Mburu - The man should be arrested immediately because his madness couldn't have taken him to the road, maybe he is devil worshipper.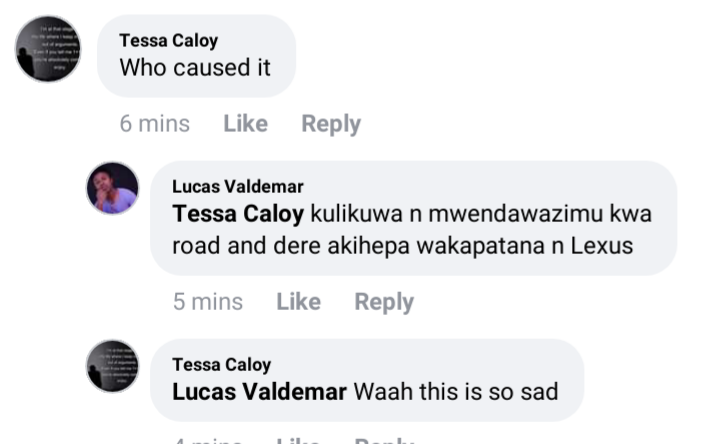 Gladys Onyancha - Arresting him wouldn't help, so rest in peace to the deceased and i hope they take him to a mental institution.
Content created and supplied by: Justincreates (via Opera News )