Online Dating is the practice of searching for a romantic or sexual partner on the internet, social medias like facebook, Instagram. There are great risk of online dating because you don't know the person you will be meeting. Online dating has turned to be nightmare to a lot of people like this lady who was helped by Directorate Of Criminals Investigation (DCI) Kenya.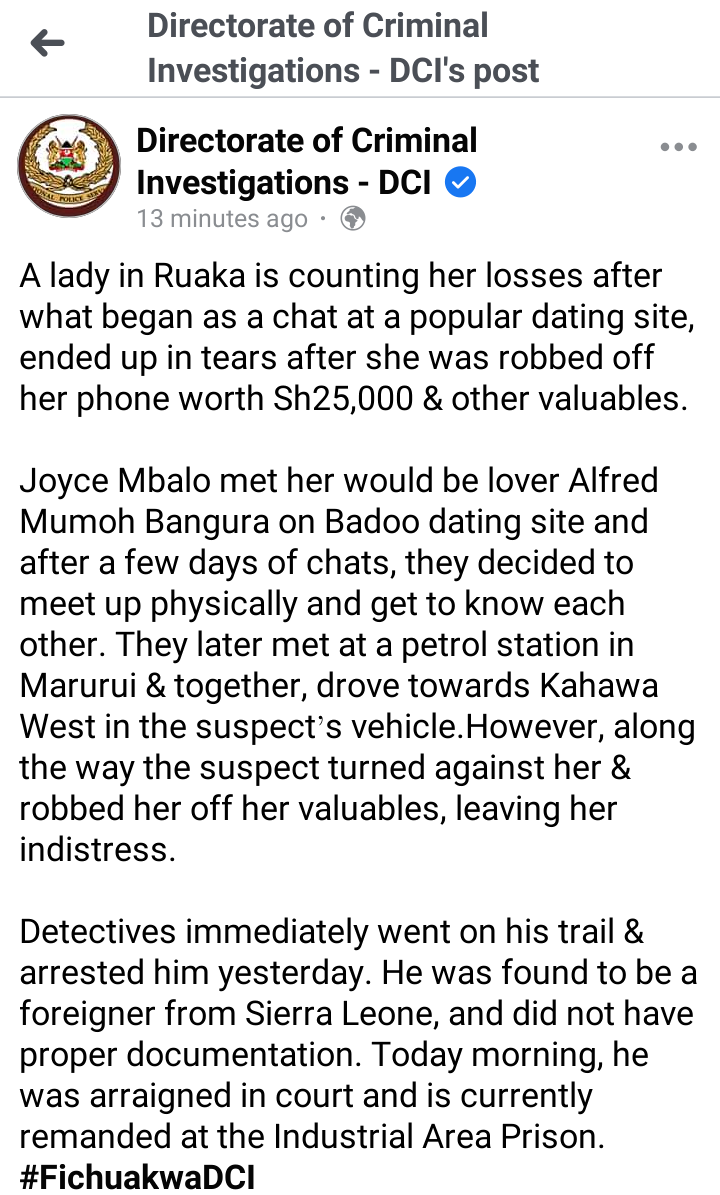 (Photo| Courtsey)
A lady from Ruaka known as Joyce Mbalo is counting losses after she was robbed by a man known as Alfred Mumoh Bangura whom they met in a popular dating site known as Badoo dating site. After few days of chatting they decided to meet and they later met at petrol station in Makurui. Later they drove away in Alfred's car where the man turned against Joyce and robbed her off her valuables.
Detectives arrested the man yesterday and he was found to be a Sierra Leone citizen without proper documentation. He is remanded at Industrial Area Prison. Let's be careful with this online dating sites.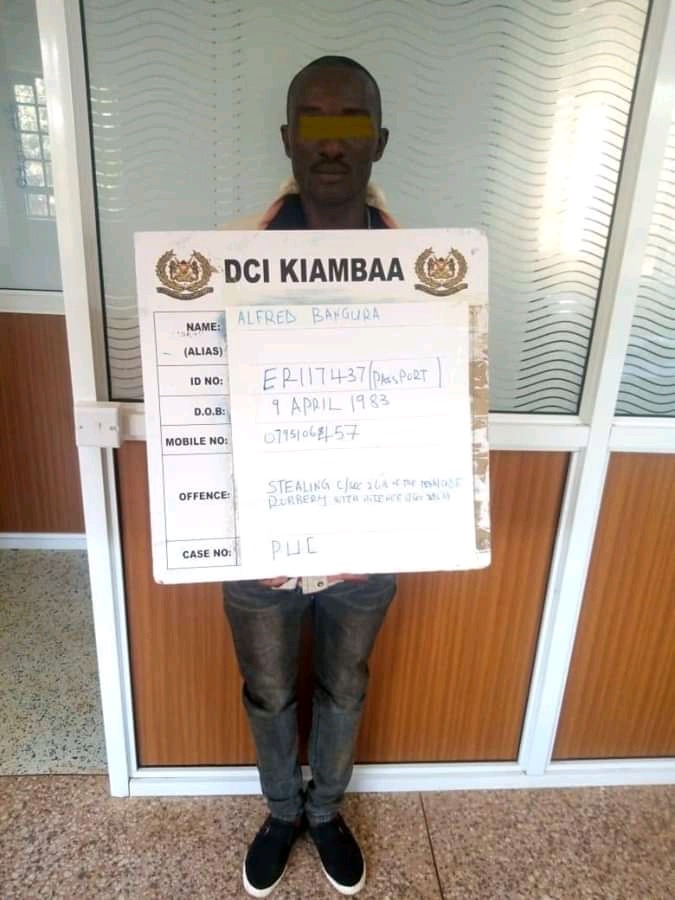 (Photo| Courtsey)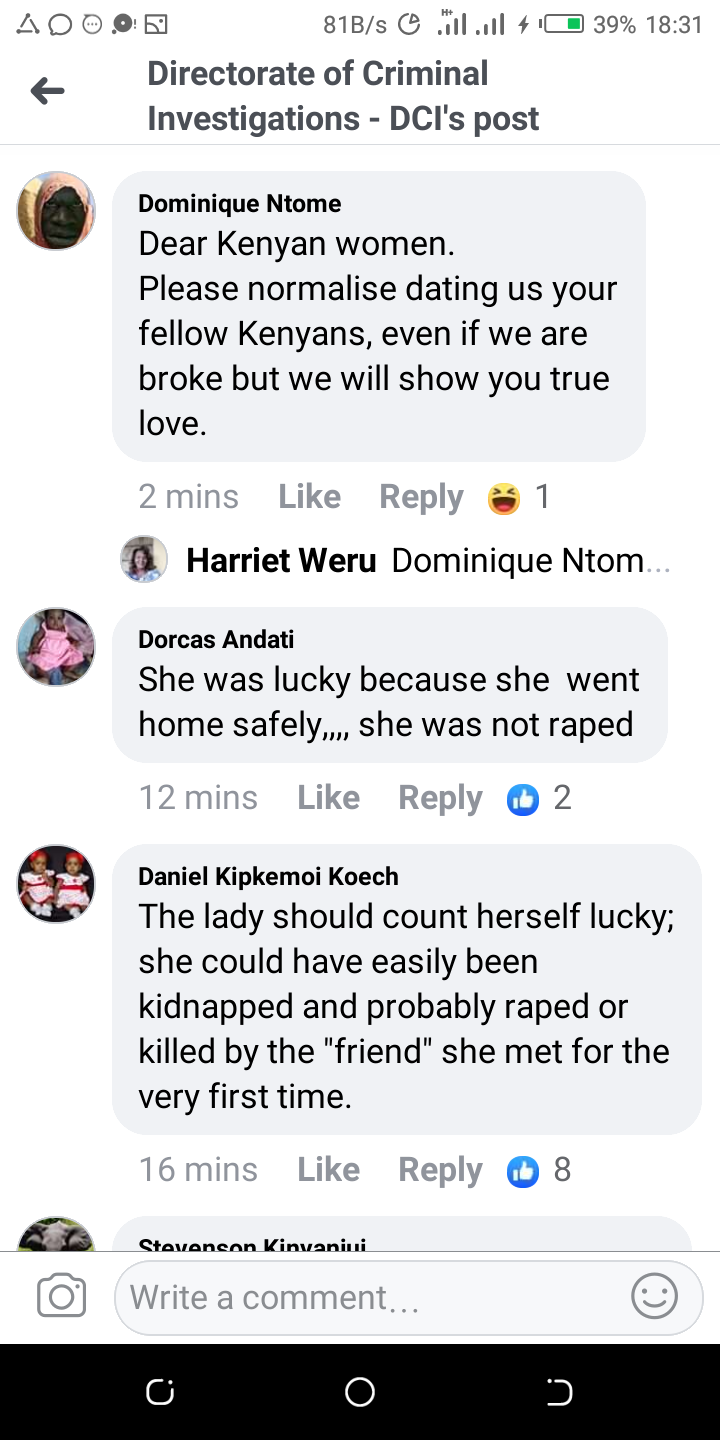 (Photo| Courtsey)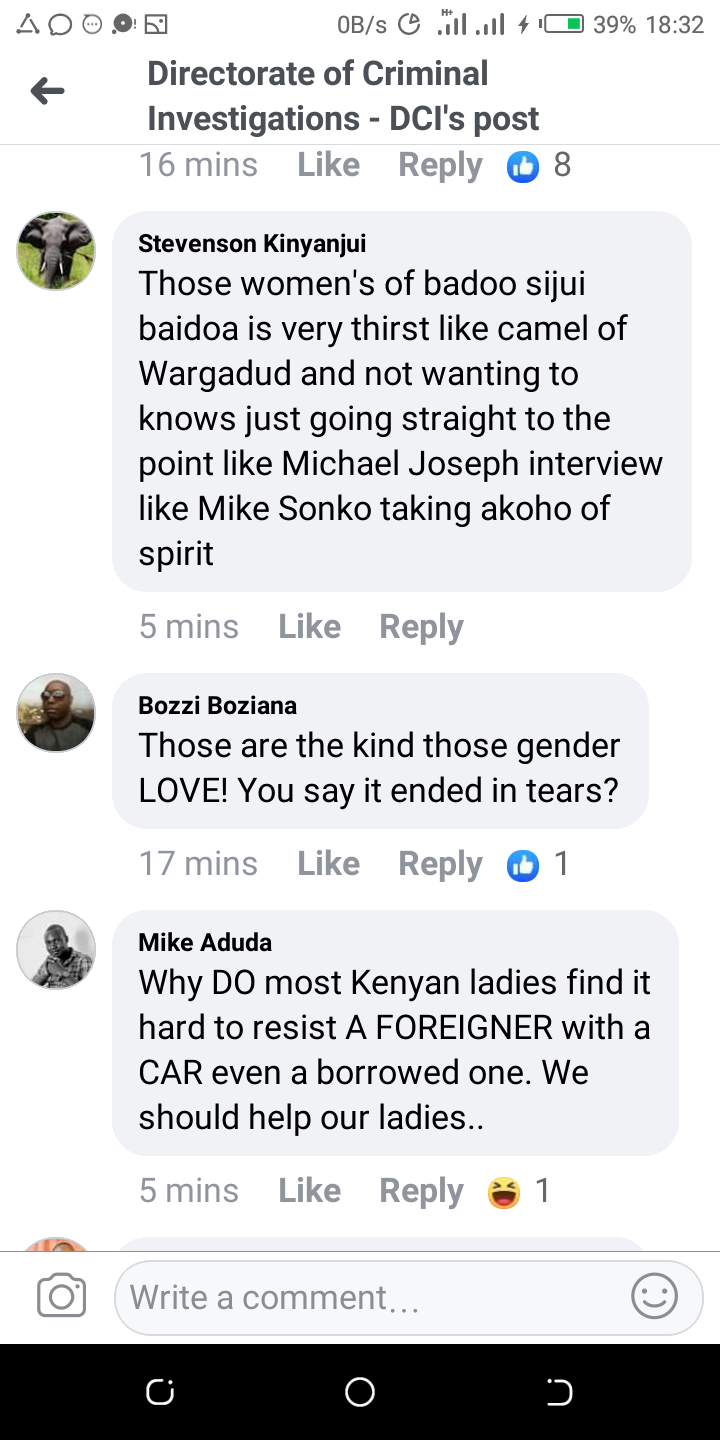 (Photo| Courtsey)
Content created and supplied by: MimiNaWewe (via Opera News )