A deadly series of of crime has reportedly left residents of different parts of Central Kenya living in fear after two elderly women were reportedly attacked and assaulted by a group of notorious thugs.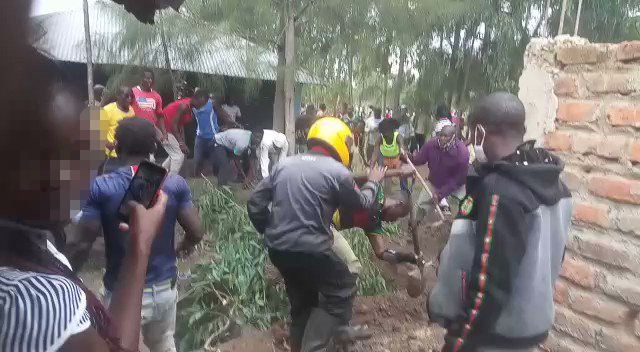 Photo:courtesy (image used for illustration courtesy of Google search engines)
Speaking to nation media reporters, residents of this regions have revealed that their is a group which is reportedly active in the region which is currently targeting vulnerable women i.e Widows, elderly women and single mothers.
They went ahead and narrated about an ordeal where they claimed that two elderly women were attacked on two respective days where the victims who are currently in the hospital were assaulted by these group of men who took turns on them.
Due to this reason, they have gone ahead and requested the government to consider adding or rather deploying more police officers to this regions before things get worse because in their own words, they claimed that they don't have faith with the current officers in this region.
The incident has since sparked alot of mixed reactions from Kenyans who seemed to have been confused on whether or not this was the dreadful Mungiki group which was starting to resurface after being eliminated.
With a section of Kenyans claiming that maybe it was, others went ahead refuted this claims adding that this was just a group of youths who had decided to take on crime as their main source of income.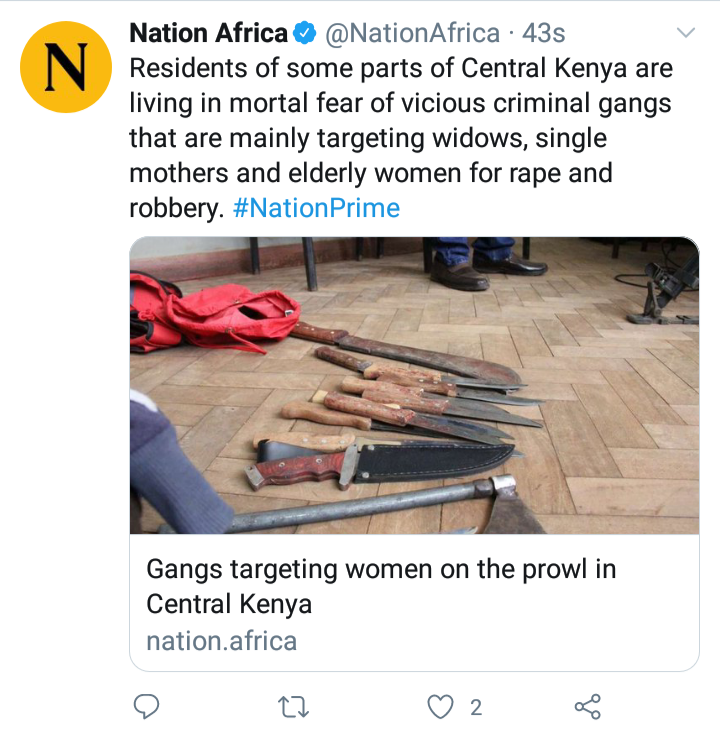 Content created and supplied by: Justincreates (via Opera News )