An officer from Kiambu will be spending 40 year's in jail.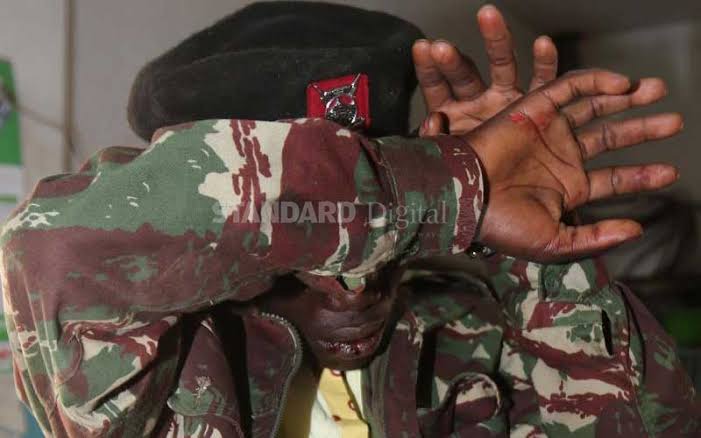 - The senior officer based at Kiambu has faced the full arm of the law.
- Evidence and Report that the officer was on duty when he defiled a 9 year old school girl.
Cases of young people getting involved in immorality has been on the rise in the country. As police and law enforcement agencies fight to minimise the rising cases, things took a different turn after a senior officer based In Kiambu was arrested.
The officers was in the act of defiling a minor when he was caught, sources talking to opera news.co.ke indicate that Paul Kipkoech was on duty when he performed the horrible act.
As a country we depend on the Police to serve and protect the Citizens, but the same officers are tuning against it's citizen.
What is the best punishment for such an officer, kindly make time and suggestions in the comments section first 10 will receive total feedback as we fight to make Kenya and the world a better place.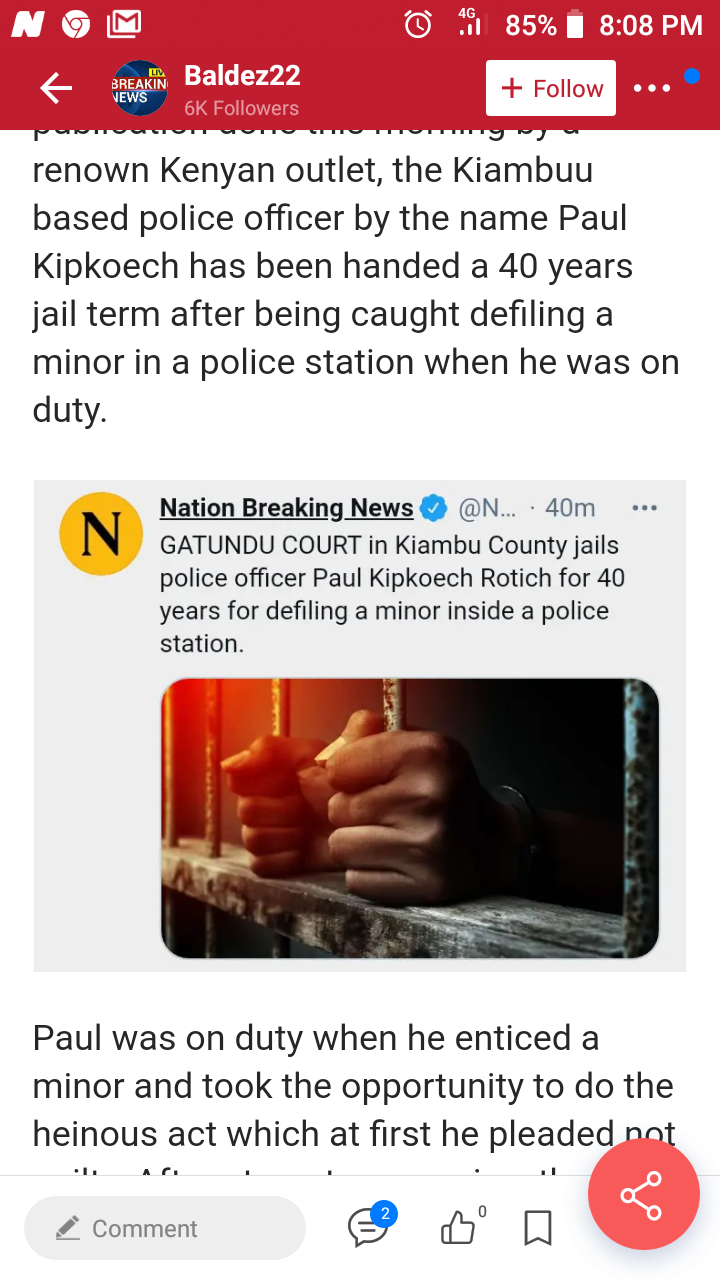 Content created and supplied by: Katizz (via Opera News )