Universities have resumed back and admited their first years.In some schools they have done phased reopening where some are still online learning leaving the "freshers'alone in school.This comrades seem not to be couuping up rightly with life just after some coincidences in kirinyaga university which left people agape after one of them decided to commite suicide in his hostel within the school compound.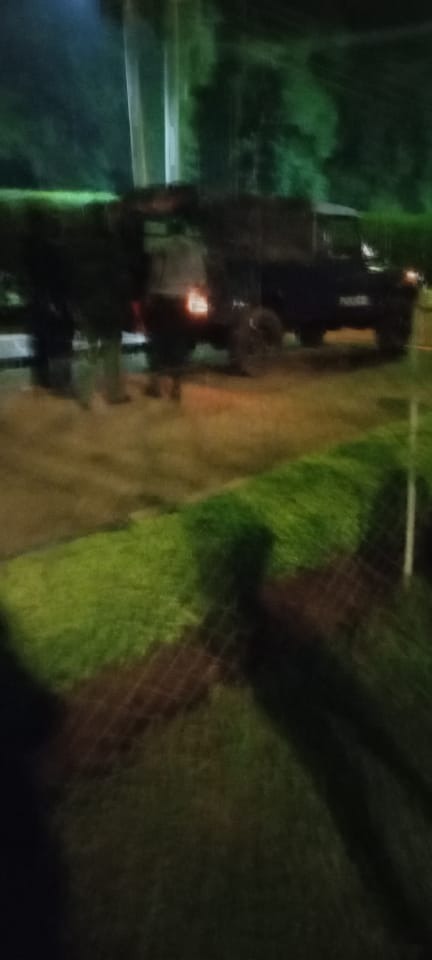 police officers taking the deceased from school.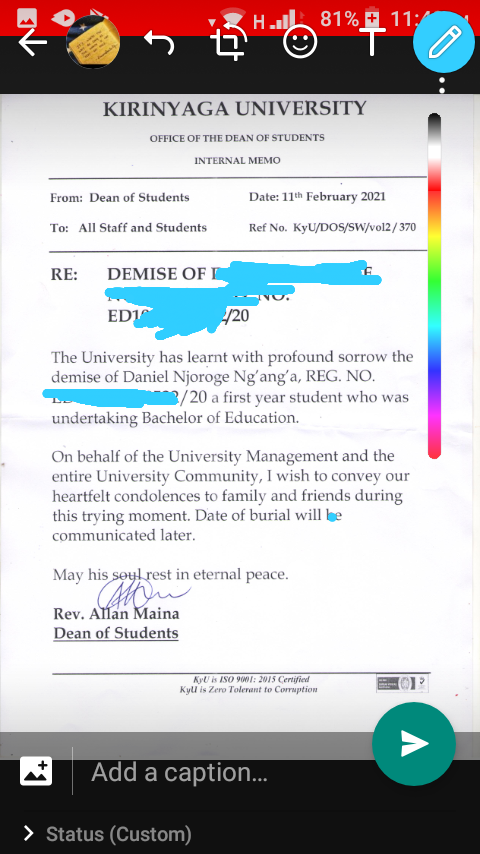 this is a memo released by the school upon the death of the student .The students deatails such as name and reg no have been hidden.
This has just been after few weeks after two of the students passed away in the same university but of differnt cause.From these people have been left talking and as you all know when people talk they tend to jump into fast and at times poor conclusions.Given the population of the school first year which is about 2,800 students and the death rate iy is really starting raise eye browse as to whether the school or student may be haunted or just a coincidence and people are just paranoid.despite life hardening in campus i wonder what could be behind the suicide case as no note was left from the student or even a clue of to why this happened.Could it be that the truth is being hidden from the public or was this just a deeply stressed comrade who had just been pushed to his limits and no more of him to live for was left.Should they invite church leader or just councellors to atleast give a direction or the rest of the students who have life experience in campus to lead the juniors or this just a whistle to the deaf that simply has got no impact.
Content created and supplied by: kendrick-ratchet (via Opera News )