The number of accidents in the country are on the rise. Everyday road-related accidents are being reported to have happened in several places. Do you think it can reach a time where we as Kenyans go for a whole day without hearing about accidents being reported?
Incident
An accident occurred at Nairobi along Nairobi-Mombasa road on Thursday afternoon. According to reports, the accident involved a bus which overturned at an area where road construction was ongoing. No cases of deaths have been reported from the said accident. However, it is reported that the bus almost knocked and kill some pedestrians who were near the scene.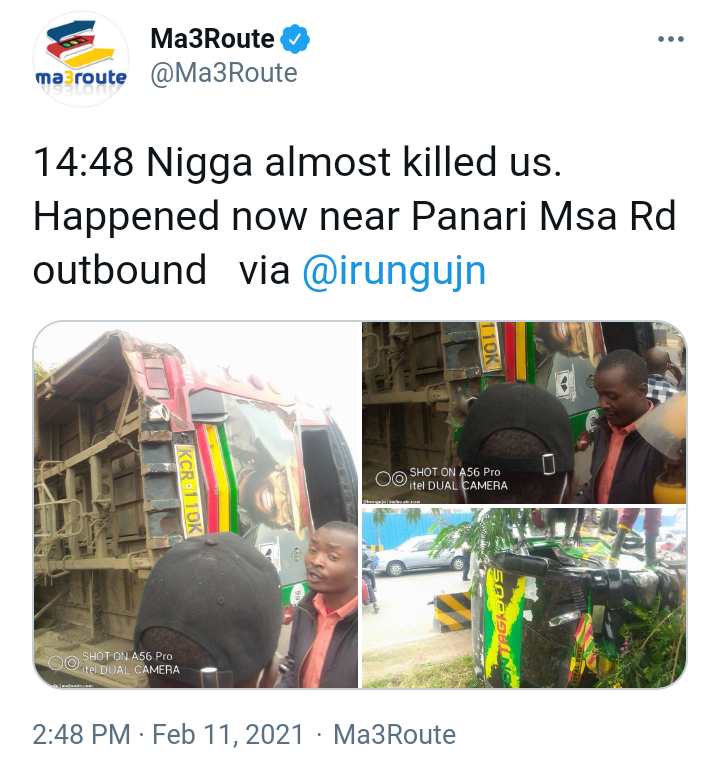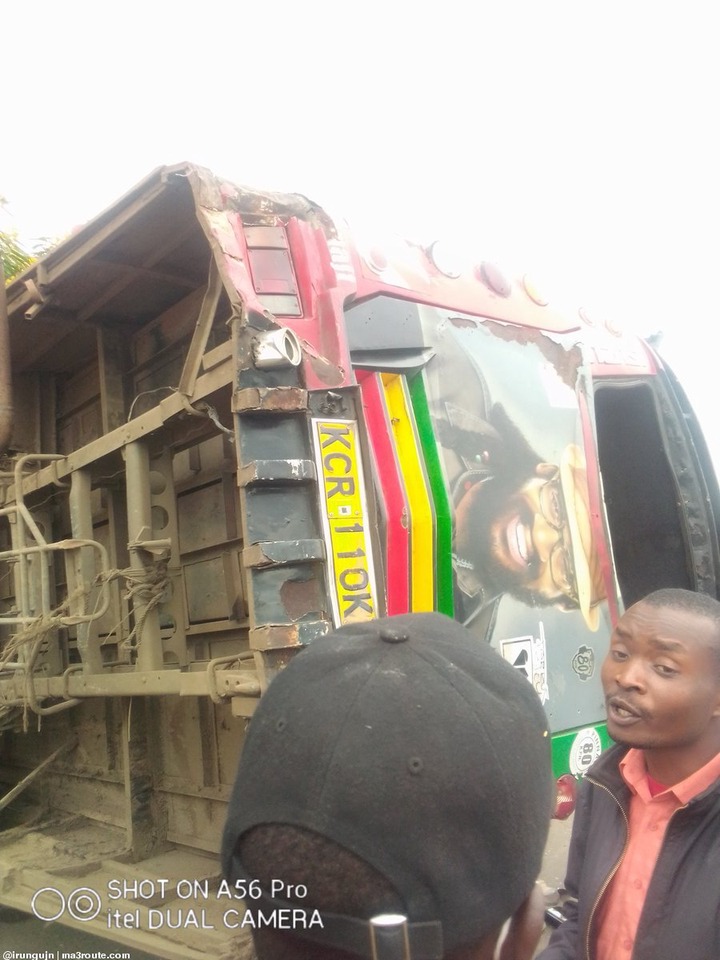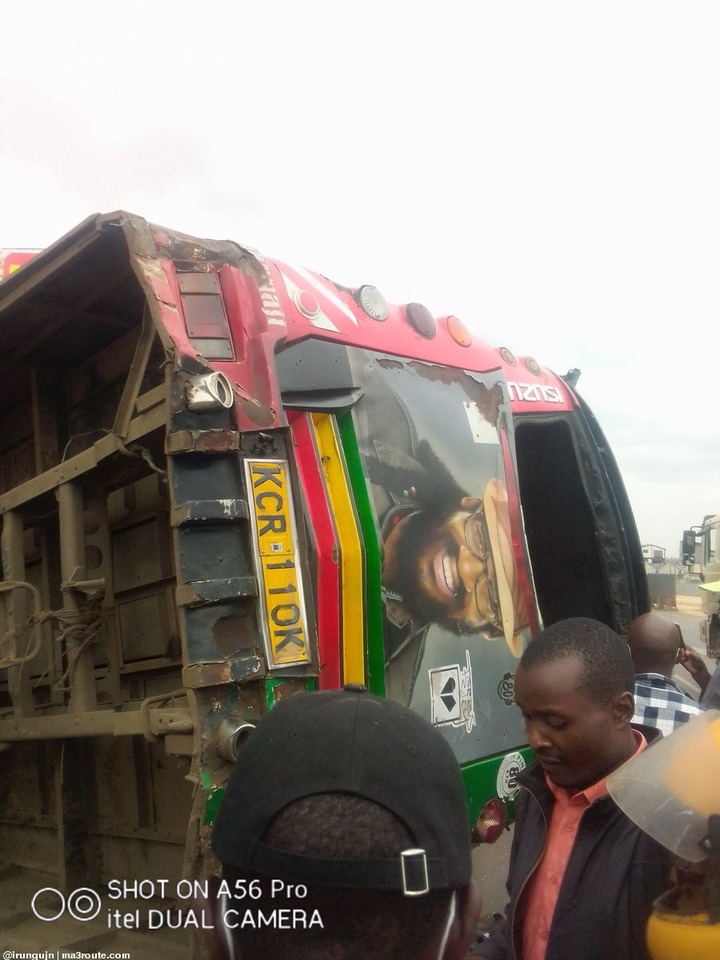 (Photos: courtesy)
Reactions
Kenyans had different reactions after learning about the said accident. See the reactions below:
Drivers need to be careful when using the roads. Most of the accidents which happen can be avoided if care is taken. What do you think?
Source: https://twitter.com/Ma3Route/status/1359831714378506241?s=20
Content created and supplied by: ModernRogue (via Opera News )