The number of road accidents keep increasing on a daily basis. Most motorists drive in a hurry ending up overspeeding and overtaking carelessly. Some motorists even drink then drive. Most traffic police officers ignore the mistakes on the road and choose to take bribes instead.
A few minutes ago, a matatu got sandwiched between a lorry and a bulldozer leaving the matatu driver in a critical condition. He has been rushed to hospital. This has happened near Waititu road and the thika highway junction in a place called bluepost.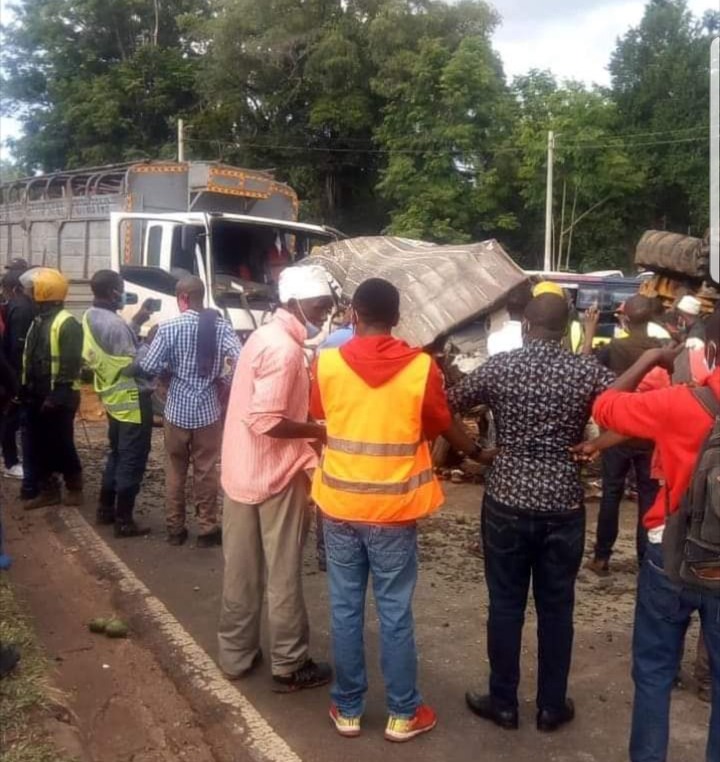 As passengers, we should take responsibility and ask overspeeding drivers to slow down. Drivers should also be very careful keeping in mind that no one will take care of their dependents as good as they do. Corrupt traffic police officers should be noted, arrested and replaced by those who will do the right thing. This will help reduce the number of accidents happening.
Content created and supplied by: Kezz96 (via Opera News )