Depression is real and most of Kenyans suffer silently. This has caused a lot of deaths and family break ups.
Today a teenager was arrested at the Likoni Ferry as he attempted to commit Suicide by jumping from the Ferry into the ocean. 
The teenager who seemed to be trouble was arrest by the port officers after they realized that he was about to jump it to the sea.
Reports from Musyi FM.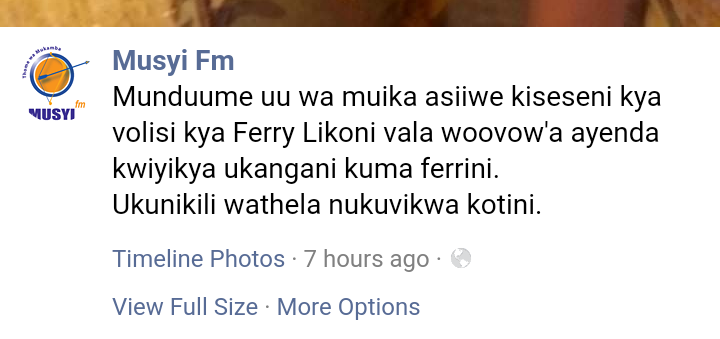 Translation: A teenage aged man is in custody at the Likoni Ferry police station after he was arrest after his attempt to commit suicide flailed.
Below is a photo of the teenager who tried to commit suicide.
Kenyans also took it online and gave their views on the same.
Ngoo M. Ngoo commented : Depression is a silent Killer. It doesn't say when it comes to take a soul away. He needs counselling, love and empowerment. BT law is law, it doesn't have emotions, eyes and mind.
Others like Nathan Kyalo and Tabitha Masakwa also commented.
Below is a screenshot of the comments.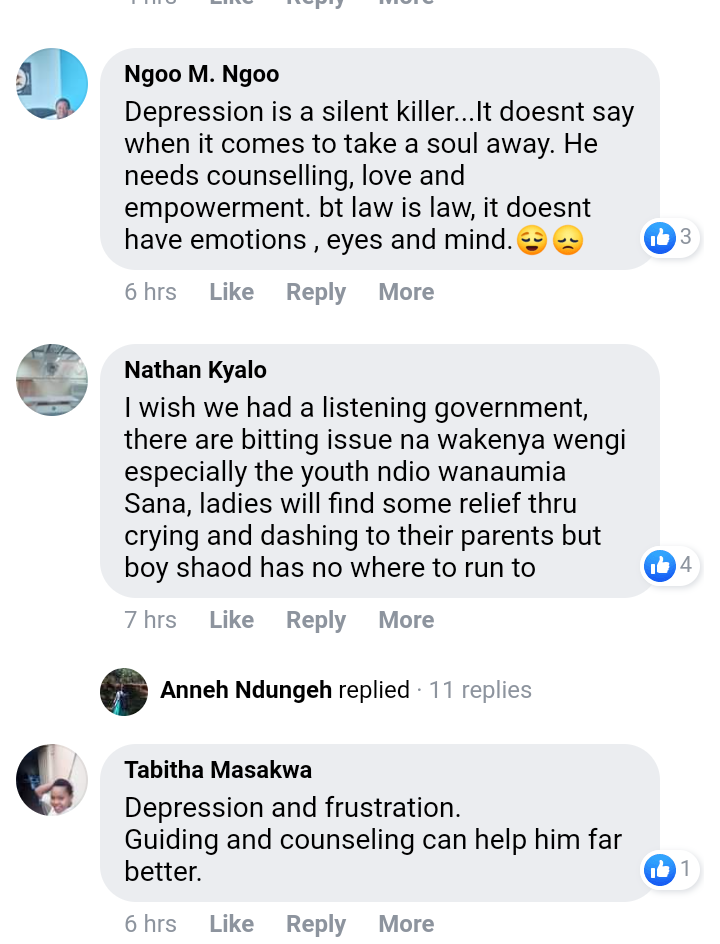 What's your take on depression and do you think mental healthy care is important?
Content created and supplied by: factfiles (via Opera News )