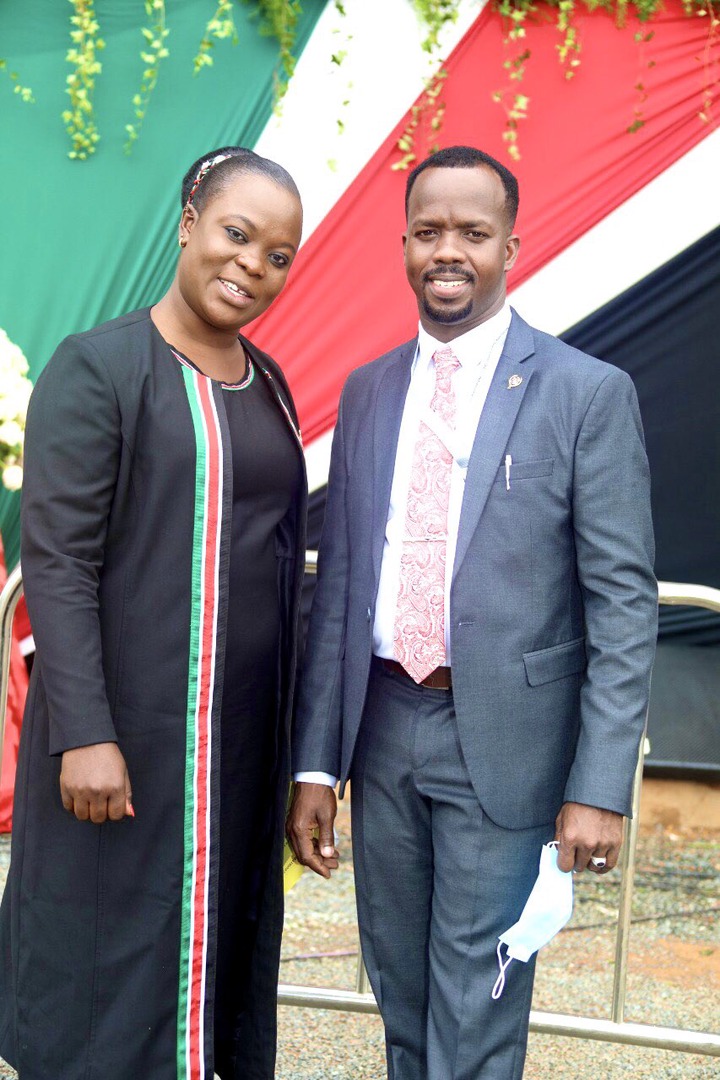 PHOTO/COURTESY
On Saturday afternoon, a well-known Directorate of Criminal Investigations (DCI) detective was involved in an almost fatal road accident that has left him hospitalized. This is according to the official DCI Twitter account.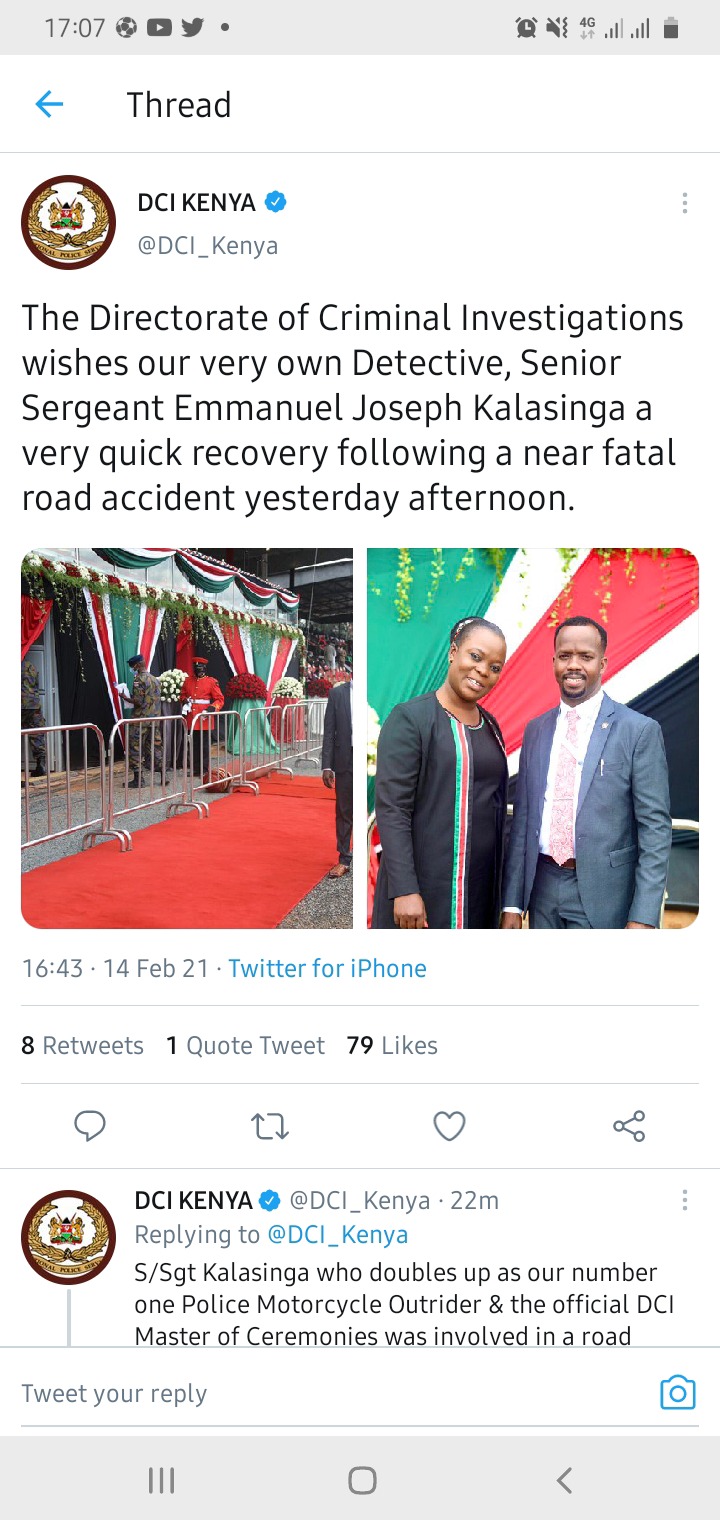 Senior Sergeant Emmanuel Joseph Kalasinga was involved in a road carnage in Nairobi's Upper Hill area on Saturday afternoon. This accident left him in a coma but doctors have stabilized his condition. Mr. Kalasinga currently serves in the Corporate Communications and Public Affairs Unit of the DCI.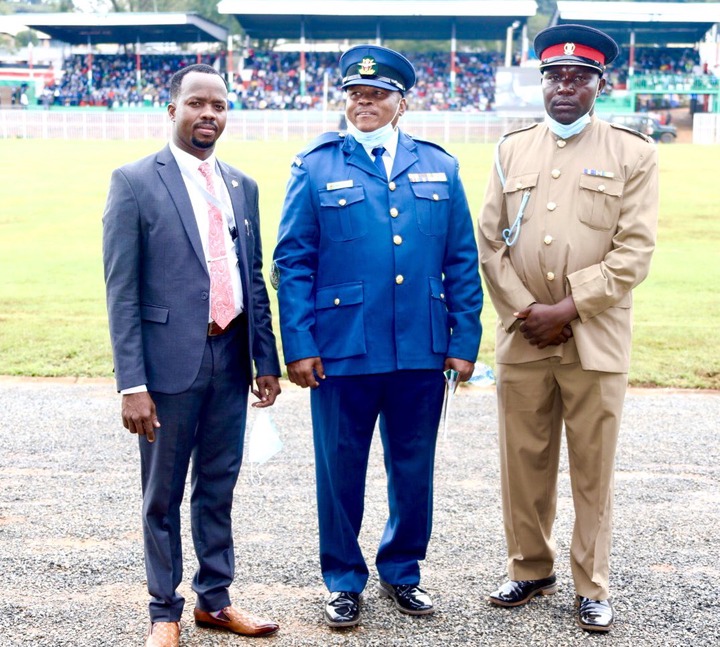 Mr. Emmanuel Joseph Kalasinga in the company of other officers during a past function. PHOTO/COURTESY
He has been the voice behind many National Police Services and National celebrations. He is also the official DCI Master of Ceremonies and doubles up as the number one Police Motorcycle Outrider. The DCI has wished him a quick recuperation.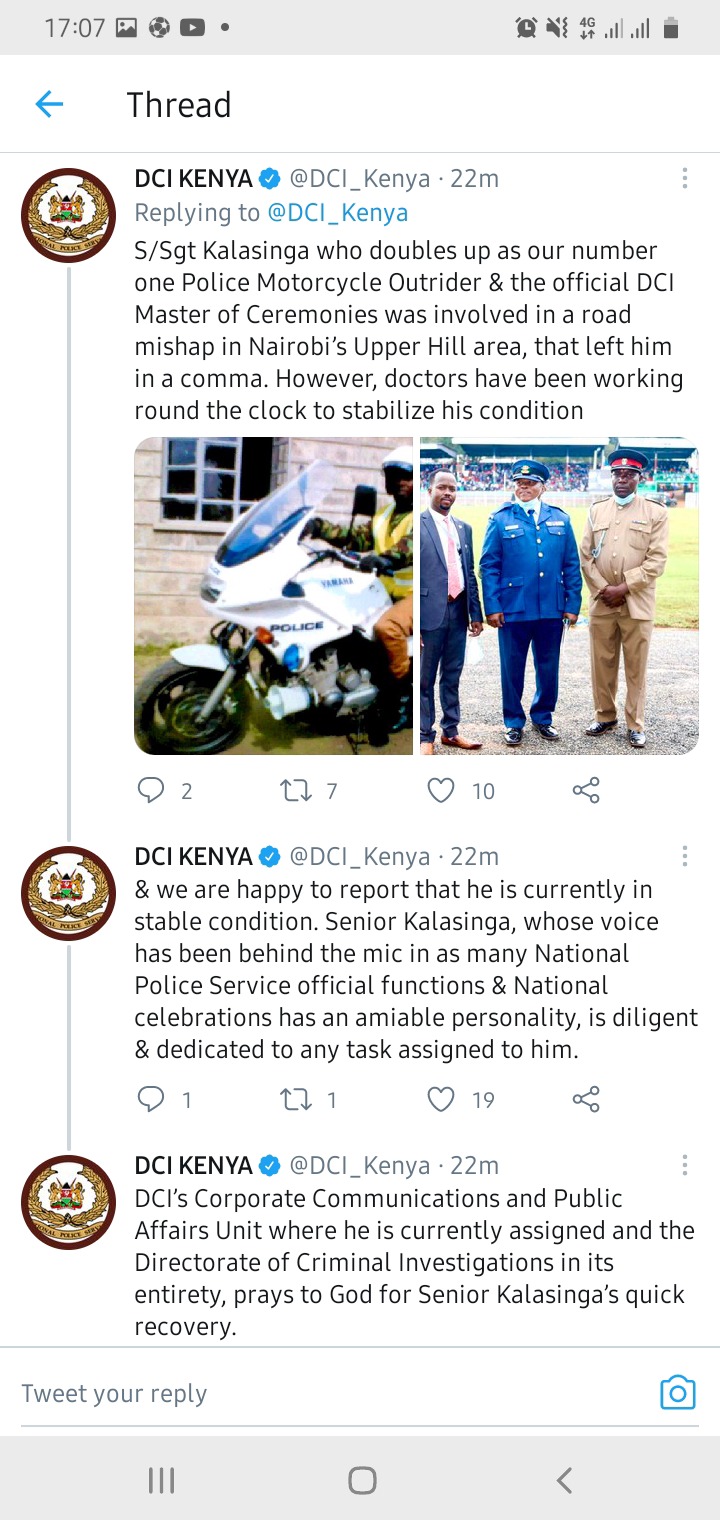 Kenyans have taken to the platform to wish the senior Sergeant a quick recovery.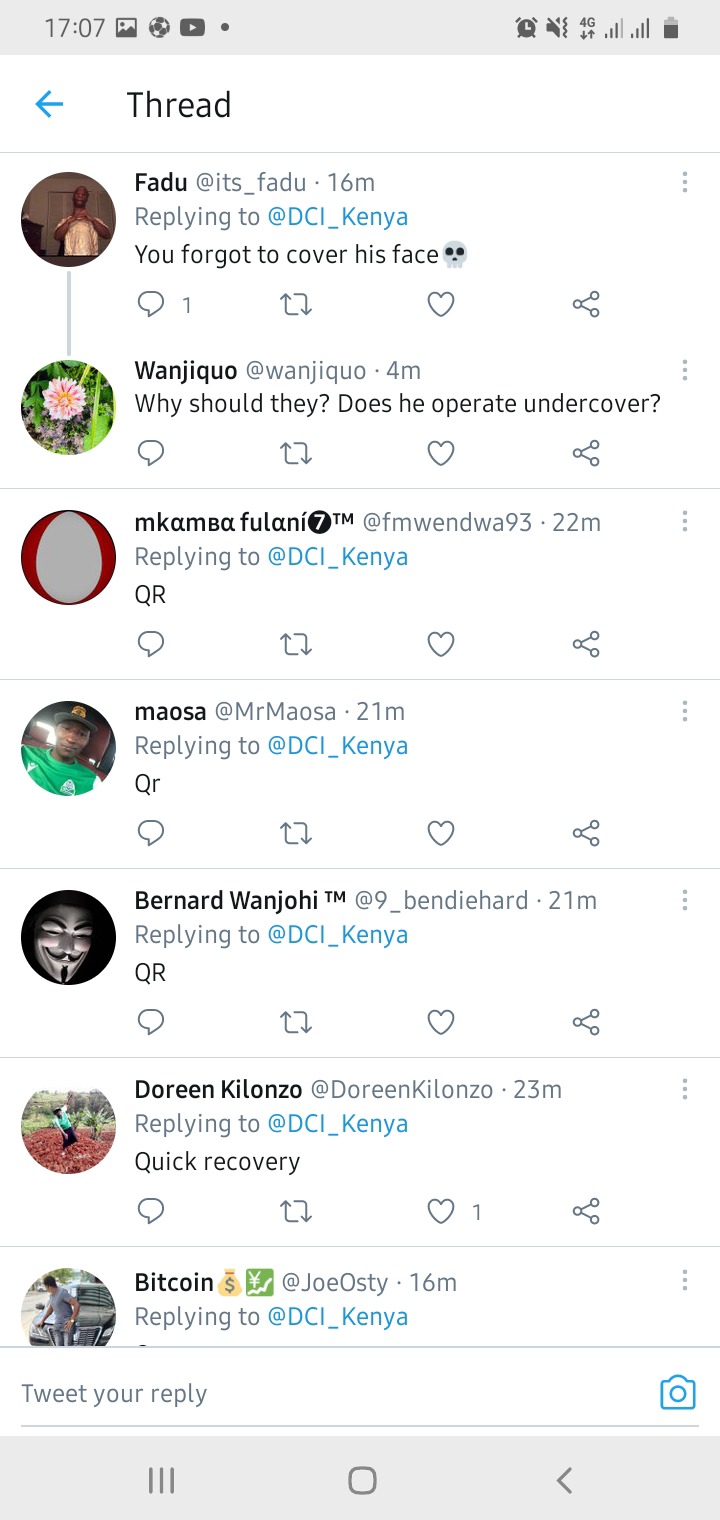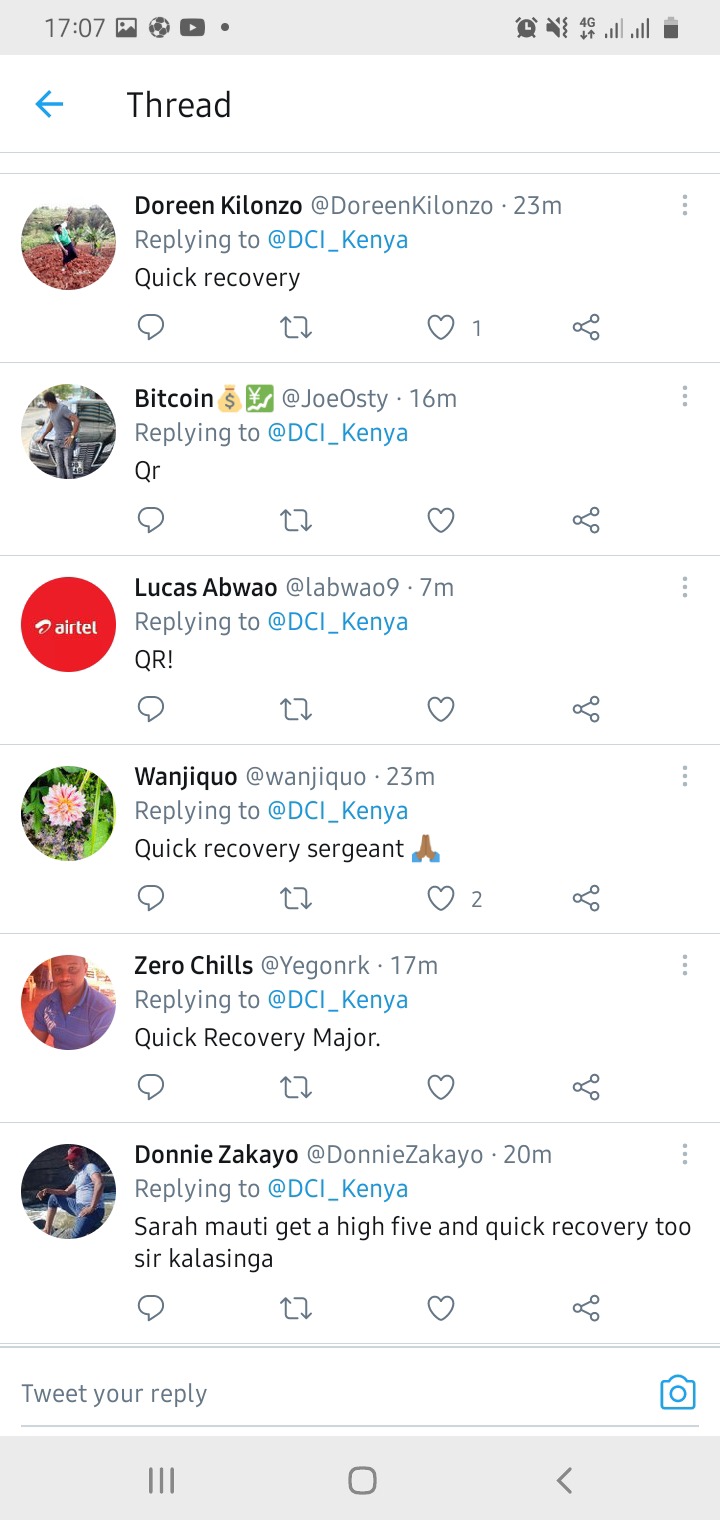 Content created and supplied by: Don_Writer (via Opera News )