In Nairobi, Juja two men were reported to have been arrested by the police after they were found trying to fix a transformer at Juja road Shell petrol station.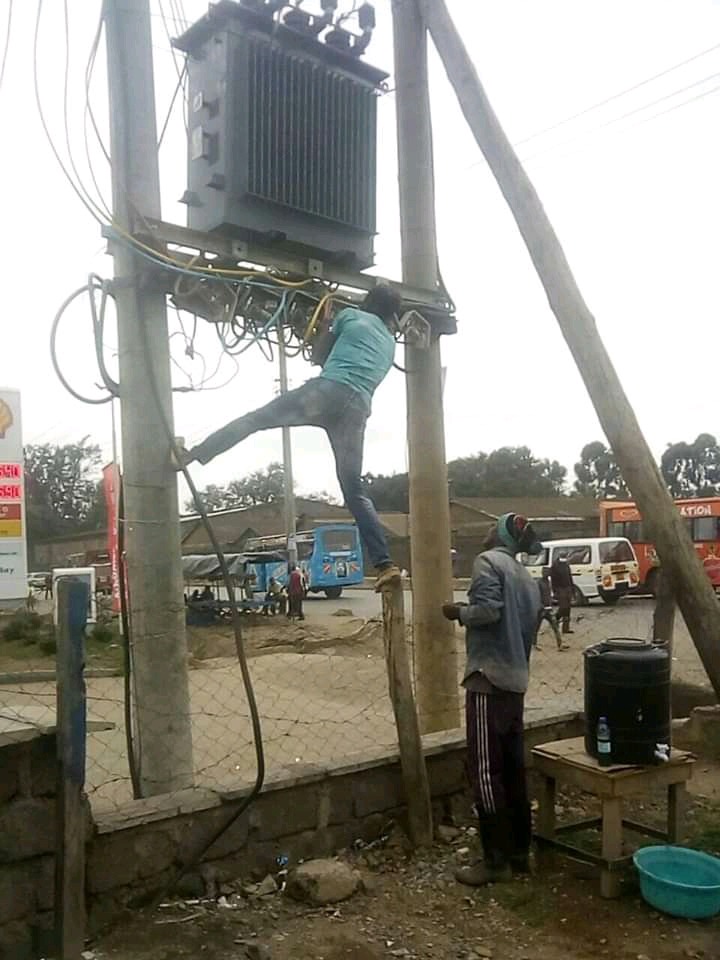 According to a Facebook user by the name Jeep Masko, the two men were believed to be Kenya power's sub contractors.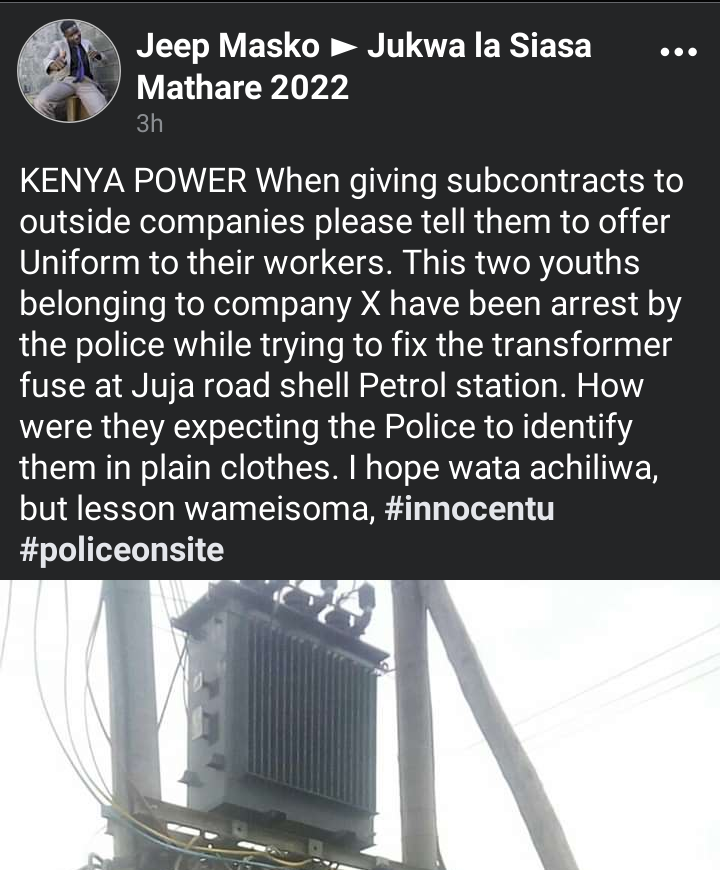 Apparently what led to their arrest is that the two men didn't have proper working attire while fixing the broken transformer and the police couldn't differentiate them from Kenya power staff.
In the photo he shared, clearly one can doubt if the two guys are trained electricians. A man is seen stepping on a short pole to give him the height to reach the transformer. The two are seen without any protective gear.
What happens next when one of them is electrocuted?
As an electrician, your safety must always be the priority. You just have in all means prevent the electricity from getting in contact with you.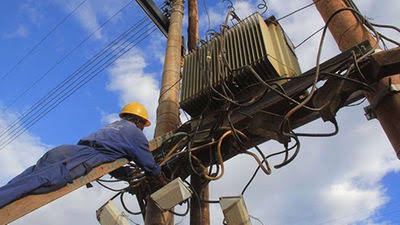 (Photo courtesy of a Kenya power staff working on a transformer)
Content created and supplied by: VictorAdundo (via Opera News )