In the past few weeks, Kenyans have witnessed some scary scenes after police officers killed their colleagues under some mysterious circumstances.
Many of these cases have been associated with severe depression as many go through tough times.
OB Statement
THARAKA NITHI COUNTY,
According to sources, it was reported by P.c Charles Rono while he was at Kamacabi Police line, he was confronted by I/c line Sgt Stephen Kamau.
The report alleged the sergeant fired one round of ammunition. The scene was visited by Sub Countypol Tharaka North and O.c.s Makutano who checked the armory and found four G.3 Rifle intact.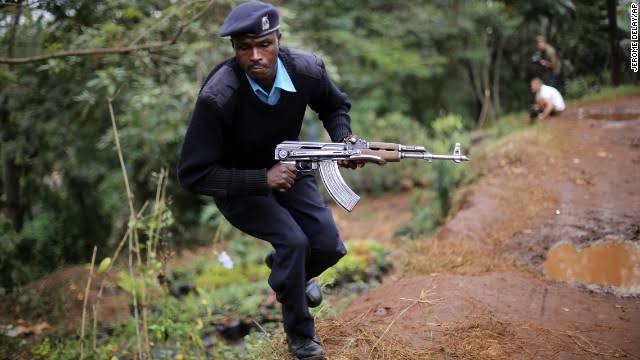 The officers established the two officers, Sgt Stephen Kamau and P.C Charles Rono have differences over a woman which each claims to be his wife and that might have ignited the shooting incident allegation. Inquiry file No. 1/2022 opened 1. Case P.u.i.
Disclaimer
Police officers shouldn't be engaged in a back to back counseling as many have already fallen into depression and are a threat to the public.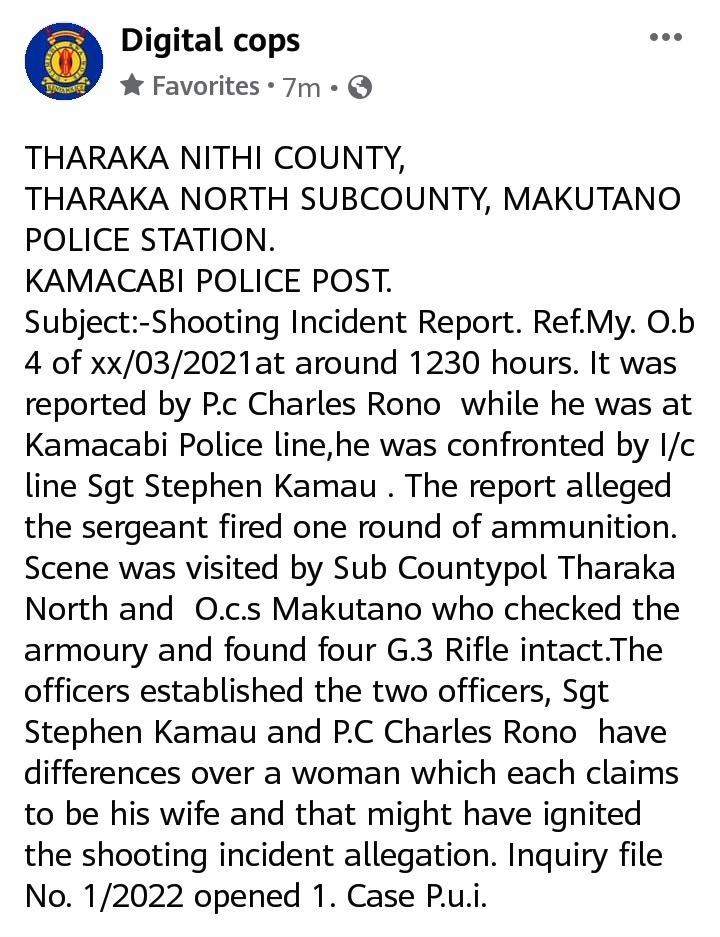 Content created and supplied by: Djrhymez (via Opera News )