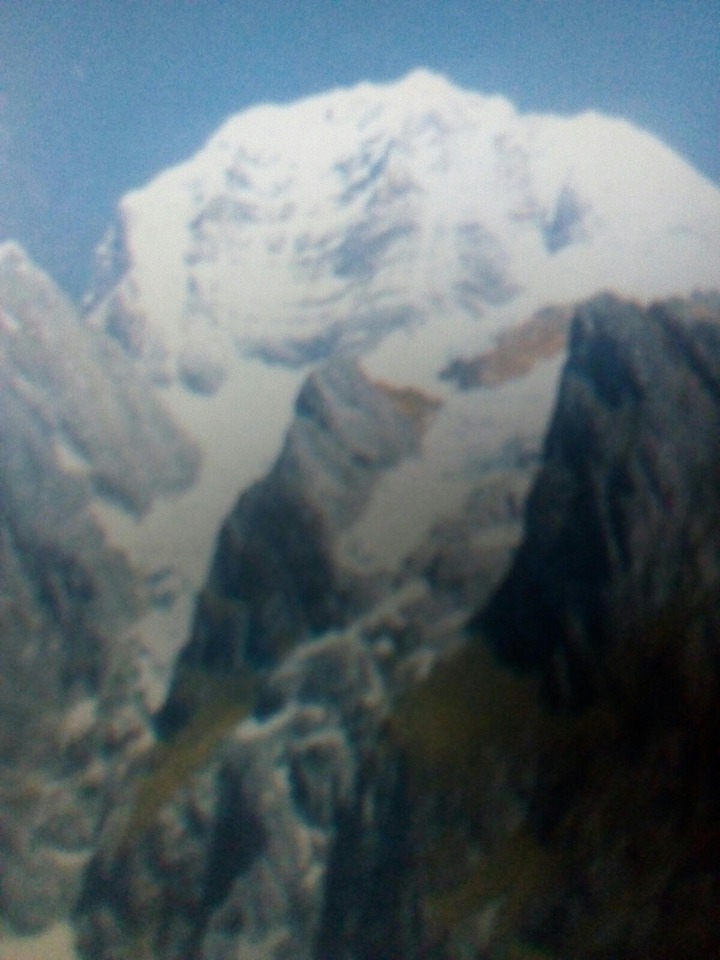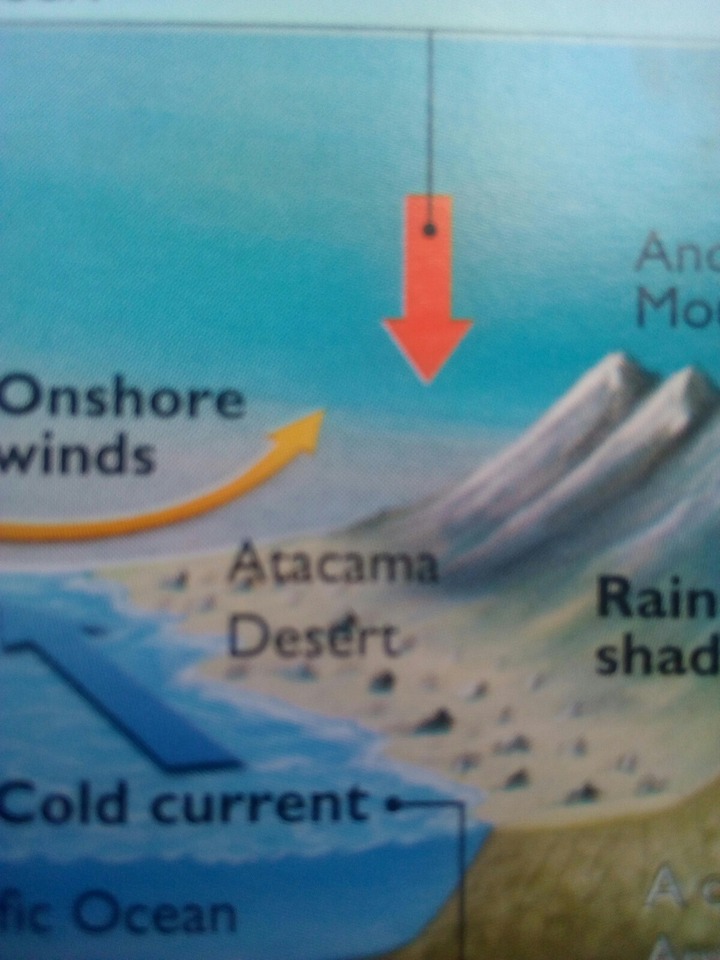 The Atacama Desert occupies the northern part of Chile and small parts of the neighbouring countries of Peru,Bolivia and Argentina.It is approximately 1,000 Kilometres in length and about 150 Kilometres at its widest.It is the driest desert on earth.
Air generally rises at the equator because this is where maximum heating of the earth's surface occurs.Once it rises into the upper atmosphere,high-altitude winds carry it towards the poles.The air gradually cools and eventually falls back to earth between 20 and 25 degrees south(this is where Atacama is located) creating high pressure.Descending air warms up and any moisture in it evaporates into water vapour.
Atacama lies close to an ocean where a cold current flows northwards up the coastline.The Pacific Ocean is therefore colder than might be expected at this latitude.Any onshore winds are chilled when they cross the current.They therefore do not have enough warmth to pick up moisture from the ocean surface and are thus dry.
Atacama lies in a rain shadow,that is on the leeward side of Andes with regard to the South-east Trade Winds which carry in moist air from the Atlantic.The picture shown here is the Andes Mountains,which run along the entire Pacific coast of South America.The mountains modify the climate of some areas on the continent.
The following are quick facts about this area.
1.Highest recorded temperatures-41.9°C(Villa de Maria,Argentina).
2.Lowest recorded temperature -39°C(Valle de los Patos Superior,Argentina).
3.Highest recorded rainfall -13,299.44mm(Lloro,Columbia).
4.Lowest yearly average rainfall-0.76mm(Arica,Chile).
Content created and supplied by: [email protected] (via Opera News )