When two-high profile accidents occured back in the the year 2017 one being of a helicopter carrying Jubilee party affiliates and the other being that of Nyeri Governor Wahome Gakuru, something happened that surprised many Kenyans.
He saw it all happening, he was their and he narrated how it all like a movie how it started till the end. His name was all over the screens and social media platforms Denis Ngengi the super eyewitness in Kenya. Not only Denis was a eyewitness, but also claimed to be working close with presidential escort and many knew him as a military officer.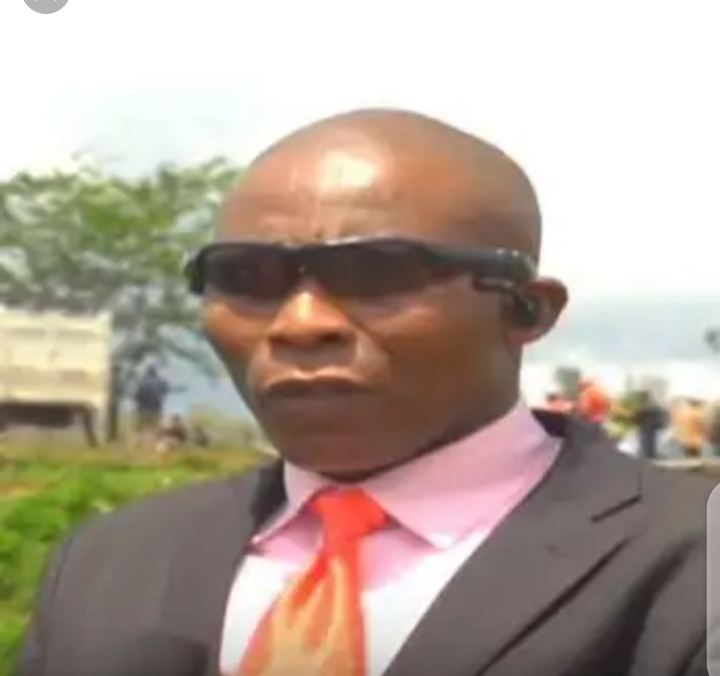 It's good to help police officers to know how some events took place but for Denis it was a big surprise to many that managed to witness the two accidents.
Here is how he surprised Kenyans.
1.The first accident that occurt in Nakuru where a chopper had crushed killing all the occupants, who were
Jubilee party affiliates, Denis was the first eye witness at the scene. He went ahead and told the press that the pilot of the chopper was of his best friends.
All this time Denis was seen with a bluetooth devices and black sunglasses.
2.Three weeks later, a grisly accident occured along Nyeri road and claimed the life of Nyeri Governor Wahome Gakuru. Again Denis Ngegi hit the waves when he was seen at the scene explaining how the accident occurred. In his statement he said that he was in his car going back to Nairobi behind Gorvonor Wahome Gakuru when he saw the all incident.
"The driver of the Governor's car was confused by a motorbike rider who was carrying meat. The motorbike rider joined the road blindly so while avoiding to hit the rider, the governor's driver swerved off the road, and that's when they rammed into the rail. My car then moved to the other side of the road and it wasn't until we were a little further ahead that we noticed the tyres fly off the car I was being driven by a female officer." Denis told the press.
And that how this man surprised Kenyans that left them talking and asking themselves if that was a coincidence.
Denis was later charged with offences which ranged from stealing, malicious damage, obtaining money in false pretense and false claims that he was a presidential escort security. He was sentenced to prison for these charges.
Content created and supplied by: Jafarmuzik (via Opera News )