As the general elections continues to come near, politicians are running up and down as they find an amicable solution that will make them achieve a powerful positions for themselves. It is undeniable that everyone would be happy and proud leading the people in a good position.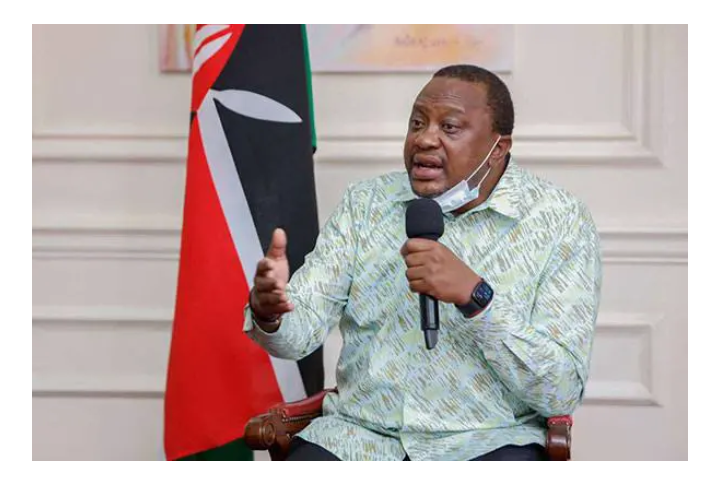 Well, the position that is making waves and creating storms is who or how the next president will be elected. Currently it is clear that the only candidates who have the potentiality of making it to the presidential seat is either Raila Odinga or the deputy president, William Ruto.
There have been allegations and claims that Kenya has had only two tribes leading the country. That is, Kikuyus and Kalenjins. Far to that, President Kenyatta has created a lot of attention on the social media after his latest statement concerning the person that he is going to let to power.
According to a statement released by the NTV channel, President Kenyatta has stated that he is not at any chance going to leave the position of the president taken over by a thief
"I Can't hand over to a thief"
From the source President Kenyatta has insisted that he shall be retiring come next year and therefore denying allegations of holding more to power. These are the reactions from the internet users concerning the issue.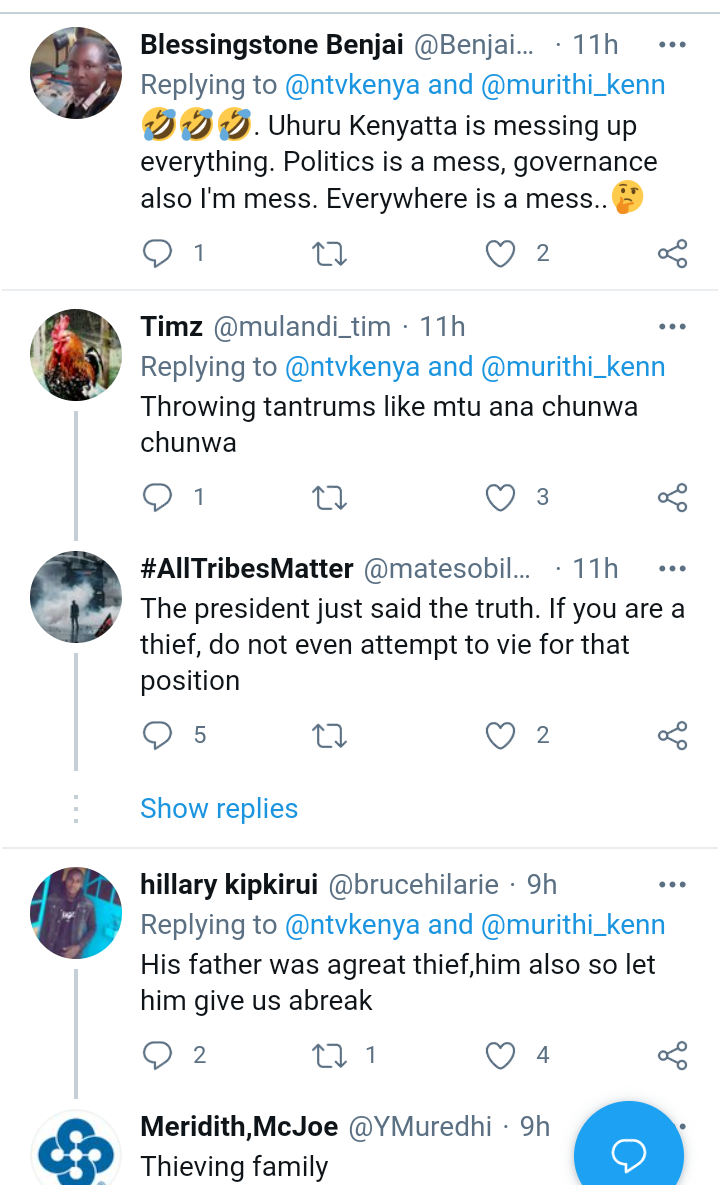 It is certain from these comments there are people who have been angered by President Kenyatta's allegations and others have confirmed this saying that Kenya should not be ruled by a thief. Well it is still early to judge who will be leading the country from 2022.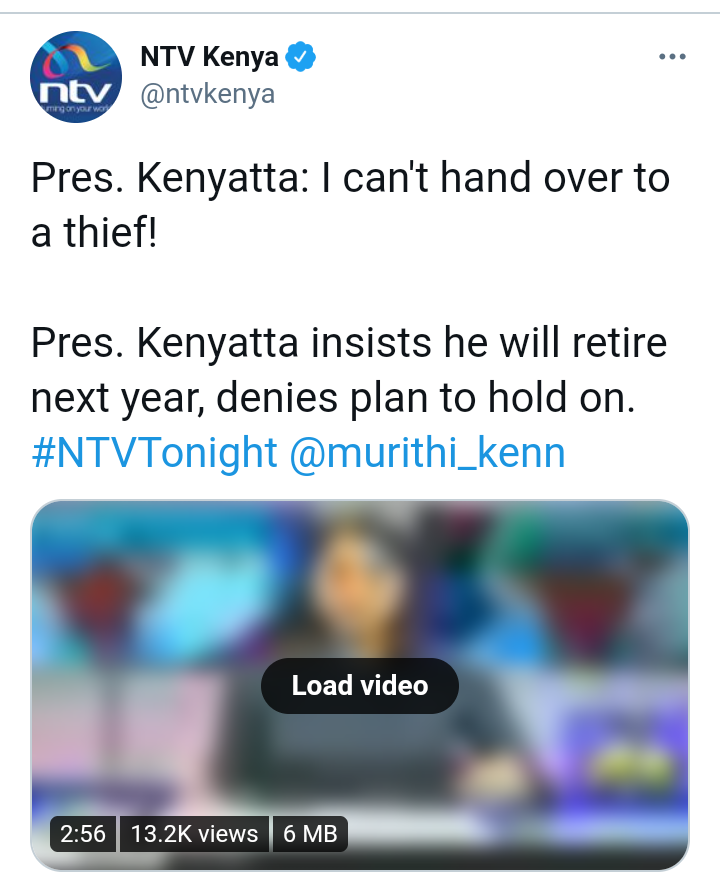 Well according to your views do you think that there is any possibilities that the president will hold on more to power or was he meant he will not hand over the seat to DP Ruto? Share with us your views and leave a comment
Content created and supplied by: WambuOfficial (via Opera News )