Father will come to tell Rufina sorry for the loss, Rufina will tell him thank you,Father will tell her he has no ability to remove the pain she is feeling and God knows the day someone will die, Rufina will tell him that there is no death that has hurt him like Daniel's, Father will tell him he understands and can't stop what the scriptures say we just have to thank him for the years he lived and the hearts he touched and changed.
Rufina won't believe that Daniel is dead,Father will tell her not to worry it will take time to forget and he knows he didn't intend to tell all those words to Maria,Father will claim that they all know Maria and cannot do anything to Daniel like that and they know what Maria is going through right now,Rufina will tell Father Daniel had bought her & he wanted to dress her up,she blames herself,she thinks she's the one with a problem because to whoever she gets married to he dies.
Father will not agree with Rufina,he will tell her that is how it is & sjouyks thank God and know that Daniel's time,Rufina will tell Daniel it was not her intention to tell Maria abusive words,she should apologize,Father will tell Rufina to close their eyes and pray.
Maria will be telling Silas he never intended to leave Daniel like that, Silas will tell her not to care, Pupa will come to tell Silas that Daniel will always remain inside their hearts and tell him that the Hausa family should also fall with them,Silas will tell him that he doesn't have any power,Pupa will still claim that they have to stop it,they can't let it go that way.
Maria will claim she wants to go home,before she goes,Father will come to tell her that he knows that they are in pain and they are not supposed to repay evil with evil, it will be a bad picture, it has made 'Mama chapo' not to reach out to Rufina because of being threatened by Pupa,Father will tell her he cannot accept them to behave like that,he will ask Silas if he has told Vanessa his father has died, Silas will ask why should he,Father will tell Vanessa is going through a very hard time,Silas will tell him that's her problem.
Father will ask Silas to call Vanessa,Pupa will be surprised and tell him that the Hausa's are the one who brought them mysteries, Father will call Luwi to tell him that they have buried Daniel,Luwi will not believe it,he will ask if it's an overdose that killed him,Father will just tell him it was a normal death,Luwi will tell Vanessa, she will start crying and imagine the pain Silas is going through and she knows it will not be the same way they used to be & the same thing happens with Maria.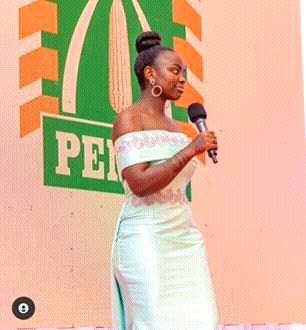 Like,share, comment & Follow for more updates.
Content created and supplied by: @Naliakamather (via Opera News )