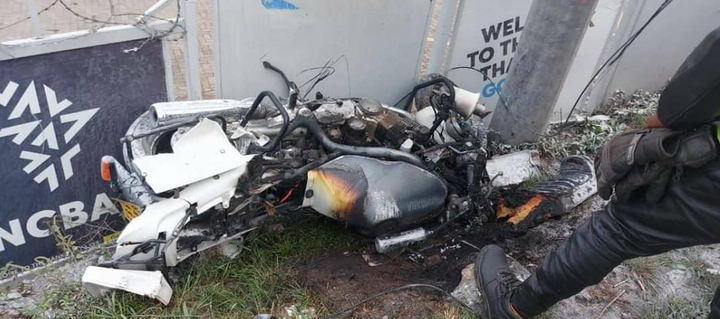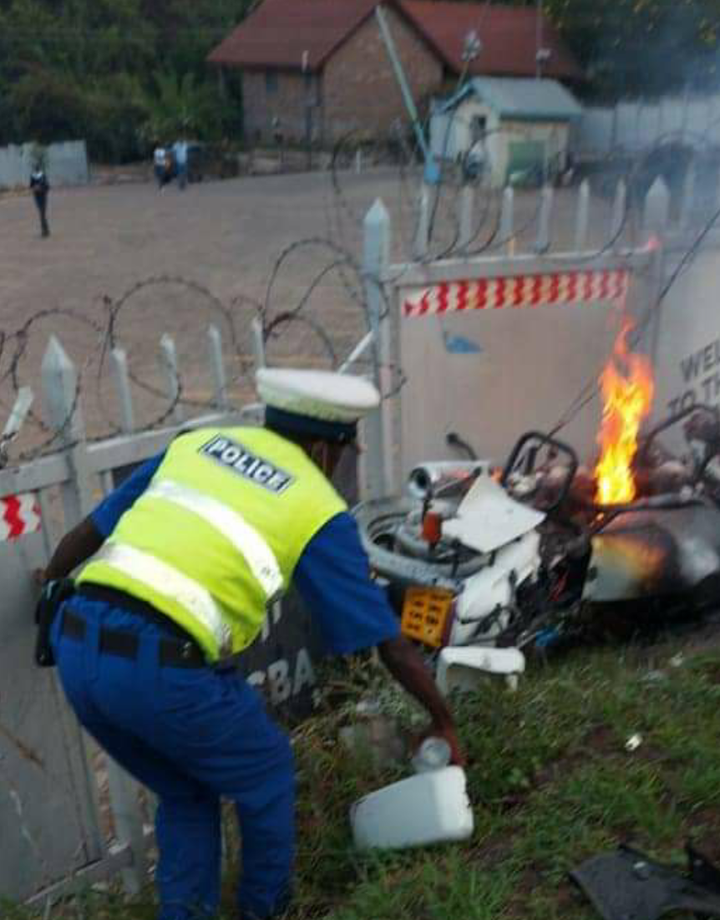 Panic and tension rammed the internet yesterday following a number of accidents happening in span of time, starting from Gilgil terrible accident whereby nine people died on the spot with only one surviving from the accident that involved a Molo line sacco Matatu and a lorry. Shockingly the victims were from the same village, now a police officer named as Emmanuel Kalasinga escaped death along Uper Hill Road when his motorcycle rammed into a well built wall. According to the area police boss who rushed to the scene after the accident was reported on a phone call he said the investigations will be done and the cause of the accident will known.
The area police boss urged the residents to be more careful because the road is slowly becoming the death trap for many kenyans whereby he mentioned that they are going to loose more people and the loved ones on the road. The police victim was rushed to the coptic hospital where he is recovering his injuries and the motorcycle remaining were towed to the police station for more investigation.
Kenyans reacted following the story others saying that he is paying back to the bribing acts while others proposed that he is not a constable police. However, they all wished him quick recovery and good health during this hard time.
(Photo Courtesy)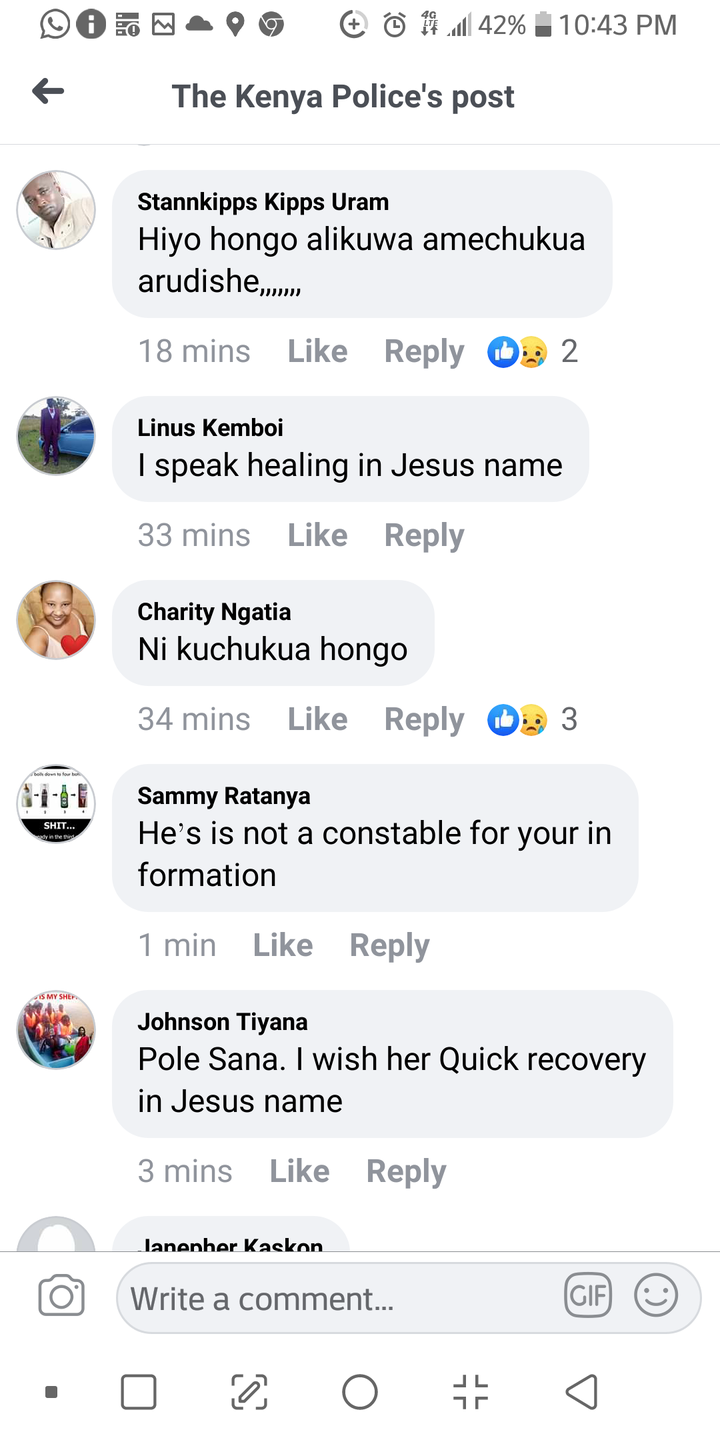 Content created and supplied by: Onsoty's (via Opera News )