Mt. Elgon is a trans-boundary ecosystem shared between Kenya and Uganda. It is the 7th highest Mountain in Africa rising to 4,320 metres.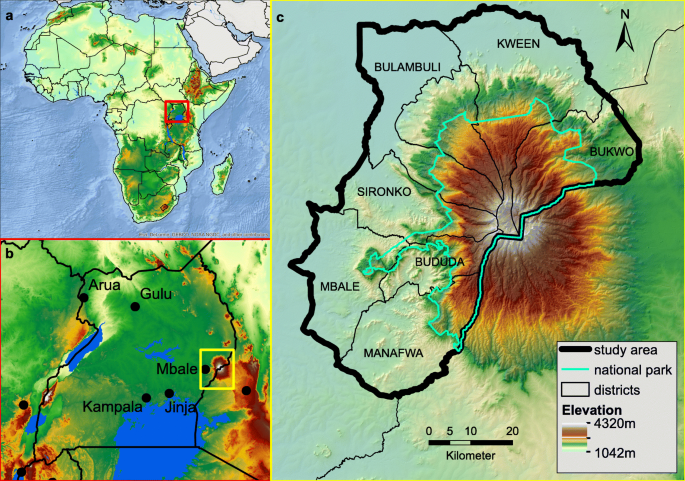 A map of a research area done by USAID on earthquakes in Mt Elgon, Bungoma and its surroundings, the effects are far reaching, source files.
It is an important watershed that nourishes a vast array of rivers, including the Nile. It maintains water quality, quantity and evenness of flow due to its varied vegetation types and altitudes.
It is of high biodiversity importance and is a key resource, providing ecosystem goods and services to a sizeable human and livestock population.
Studies so far conducted on Mountain Ecosystems (Mt. Elgon included) indicates that the mountain ecosystems in Africa appear to be undergoing significant observed changes that are likely due to complex climate-land interactions and the climate change.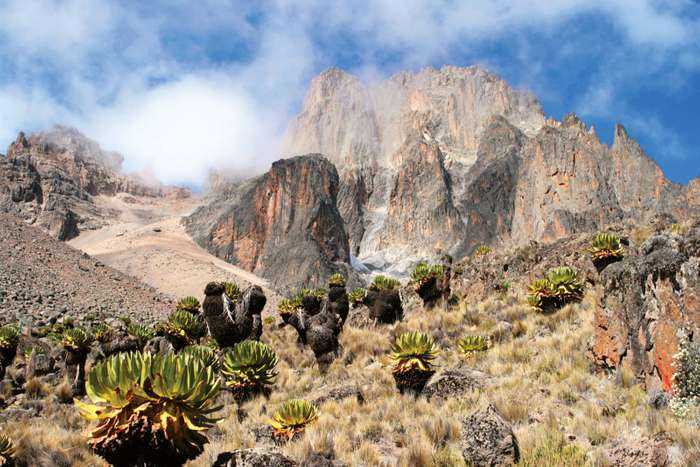 The nature of terrain in Mt Elgon, it is a predisposing factor to disaster in the area due to its sloppy nature, source files.
Despite its importance, Mt. Elgon ecosystem is experiencing risks and disasters associated with climate change impacts such as flooding, hailstones, and to some extent landslides.
This situation is exacerbated by land-use and land cover changes due to: deforestation, encroachment into the national park (especially on the Kenyan side); land fragmentation due to high population, high poverty levels, over reliance on natural resources; and riverbank degradation.
These have caused far-reaching consequences on the ecosystem and people's livelihoods. Based on information on topography, watersheds, geology, soils, landuse/land cover changes, and population density, ACCESS were able to generate a relative cumulative risk map in GIS that integrates the mentioned information, with high risk areas being referred to as "Areas of Concern" and that were targeted for project intervention (ACCESS/IUCN, 2014).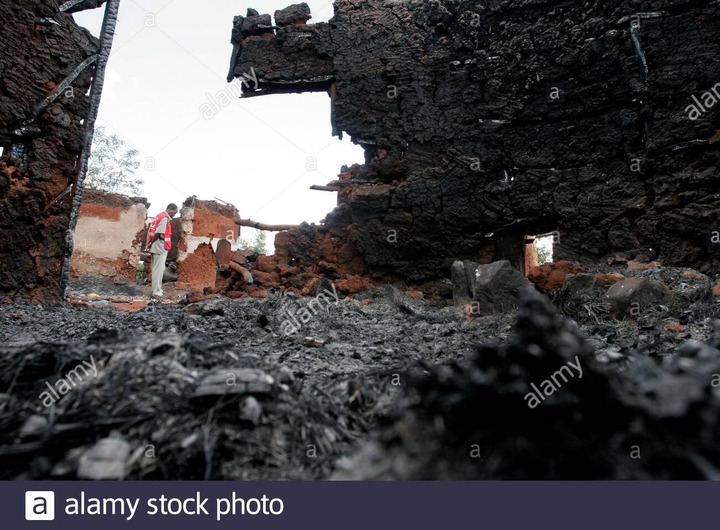 Destruction caused by earthquakes in Mt Elgon area, rock movement has been causing tremors and earthquakes, destroying property and leading to loss of lives, source files.
Validation of the map for areas of landslide risk and flooding risk was carried out on the ground and was found to be quite accurate. The area is also prone to earthquakes due to its rock nature. The movement of rocks naturally causes earth tremors and earthquakes which have been damaging property such as houses, roads and other social amenities.
Content created and supplied by: BOYDFUNATECH (via Opera News )