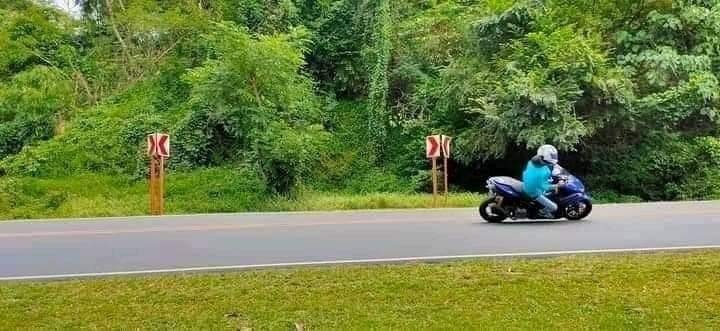 In most instances the countries sheds tears when lives are lost through road accidents though most of them can be prevented through observerance of simple measures.
However, in most instances many people have failed to realise how life is precious and need to be taken care of. This can be attributed by the fact that road safety rules are violated now and then though the risks are well known.
For that reason Kenyans have been left talking after an unexpected incident happened to a speed bike rider who is spotted to be ridding at a terrific speed.
In a second photo shared the speed bike rider is seen to have crashed with him lying helpless.
Reacting Kenyans have expressed their concerns as below:
Here's the sample of reactions from Kenyans on the matter:
Peter Oduru: People forget that those machines dont have brains we have to help them think!
Njuguna Njuguna: this is a scooter nothing super in it. he just swallowed bigger than his mouth could
Paul Ngugi: I was overtaken by one this afternoon in Thika round and wondered, do this machine choke is they're ridden at a moderate speed, the guys was suicidal.
Nyinga Kichangi: This camera homo sapien sapiens should be investigated
Peter Njenga: The bike was made for speed....shit do happen that's why it's called an accident.
Meanwhile what's your thought on the matter and? What should be done for Kenyans to be more keen when using the roads? Share your opinion in the comment section below.
Content created and supplied by: 360°News (via Opera News )