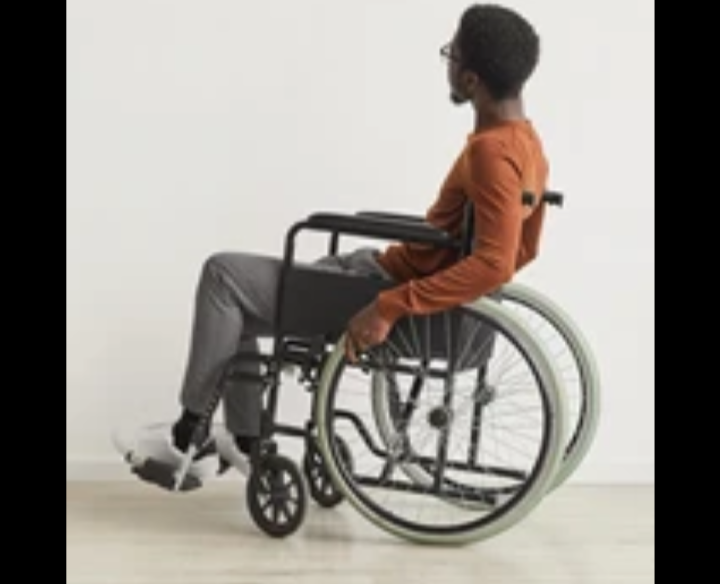 Photo used for illustration purposes only courtesy of Google Search
An ECDE teacher is currently receiving treatment at Embu level five hospital after he was viciously attacked by his own family members on allegations of practicing witchcraft.
The teacher who is 33 year old identified as Peter Nyaga Ivara is a teacher at Gatete primary in Mbeere south. He narrated how his two nephews clobbered him before they dragged him to their residence and set him ablaze.
The victim was apparently saved by a woman who happened to witness the atrocity and pleaded with his attackers to save his life. The victim revealed that the family was having wrangles a fact that made him relocate away from them.
The disabled man narrated how his step-brothers and sisters attacked him before dousing him with petrol and setting him ablaze after alleging that he was a wizard possessing evil spirits.
The sub county police boss is currently following up on the issue and promises to bring to book all those that took place in assaulting the victim.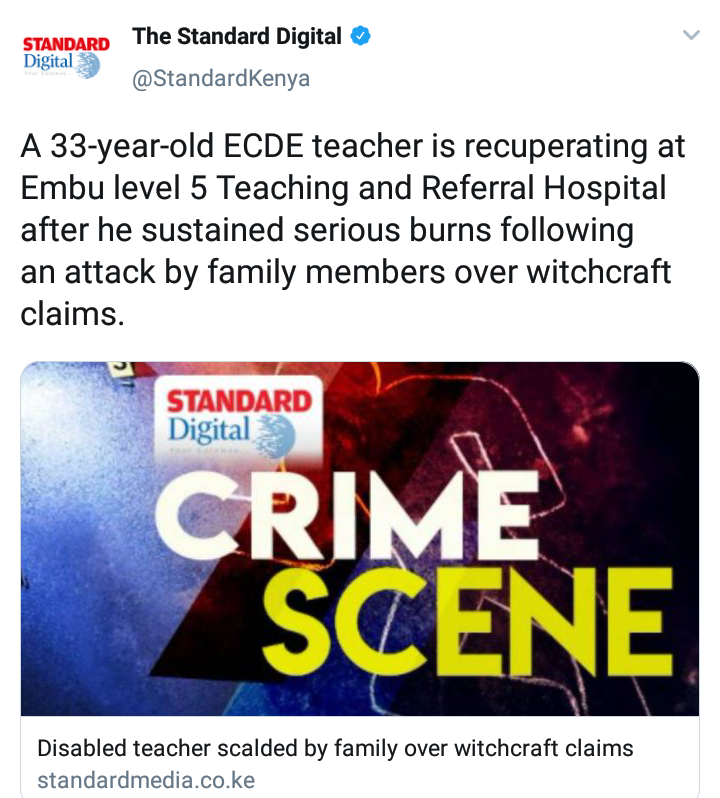 Follow my page for investigative journalism
Content created and supplied by: Bowlingforsoup (via Opera News )