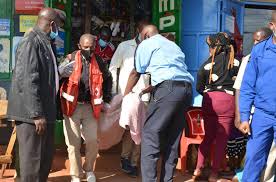 Panic has engulfed an area in Kitui County after two women were brutally murdered after being defiled by unknown person(s).
According to the sources, residents in the area of Nzambani within Kitui county living in fear after the murder of the two women, which have left them in shock and with several questions with fewer answers.
It is being said the women were defiled by an unknown suspects who then went ahead and ended their lives.
It remains a riddle to unravel why the suspcts killed the two women.
Citizen TV reports that Kitui County boss Charity Ngilu is blaming police officers for failing to bring to books the suspetced killer in time.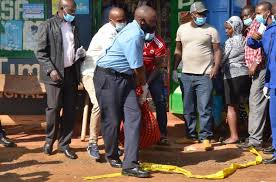 Charity Ngilu believes the officers in the area are not delivering their duties as expected of them.
She is now calling out on police boss, to move switfly and transfter the region OCPD, Joseph Omulo with immidiate effect.
Click here to watch the video of the same news on Citizen TV.
Cases of brutal murder are on the rise in the country in the recent past. A few days ago, two security officers were also murdered in Bungoma County by unknown people while securing a resort within Chwele Market.
Content created and supplied by: pmeja (via Opera News )