A deadly accident in Nanyuki has allegedly claimed the lives of two people after the private plane they were traveling in crushed immediately after asking taking off.
Photo:courtesy
Speaking to capital reporters, witnesses or rather locals from Nanyuki revealed that the private plane was spotted going down with a couple of smoke coming from its engine after which they heard a loud bang before the explosion.
This was followed by a dramatic scene after some scampered for their own safety while a couple of good Samaritans rushed to the scene of the accident where they revealed that the two casualties were found dead on the spot.
However, according to the management of Solio Rhino sanctuary where the plane had taken off from, they claimed that the pilot had a little bit of problems related to the braking system after which he fixed it but promised to look more into it after getting to his destination.
Unluckily, the plane is reported to have crashed immediately after taking off where reports have revealed that this happened after it had gained momentum after going a couple of feet up in the sky.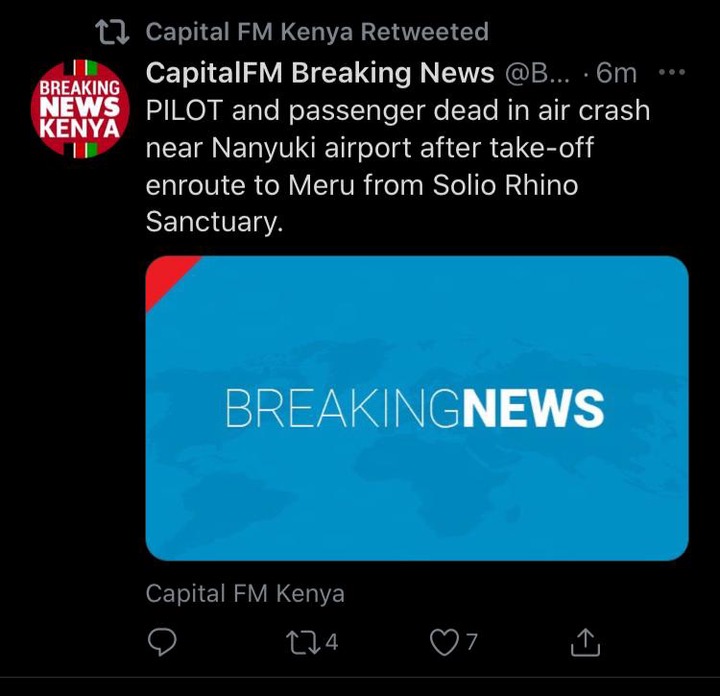 Content created and supplied by: Itsonlyme (via Opera News )