The way some thieves manage to be creative is amazing and you will wonder why don't they use their creativity in making genuine money or any other meaningful businesses instead of stealing. Each and every day we see how thieves use wise ways in stealing and also transporting what they have stolen.
Police officers today at Koibatek have nabbed an unknown number of thieves as they were on their journey to Kericho to make money by selling cows that they had stolen.
What is so amazing is that the unkown number of cows according to the source were being transported inside a probox despite their huge and healthy size. They were tied strongly on their legs for easier transportation.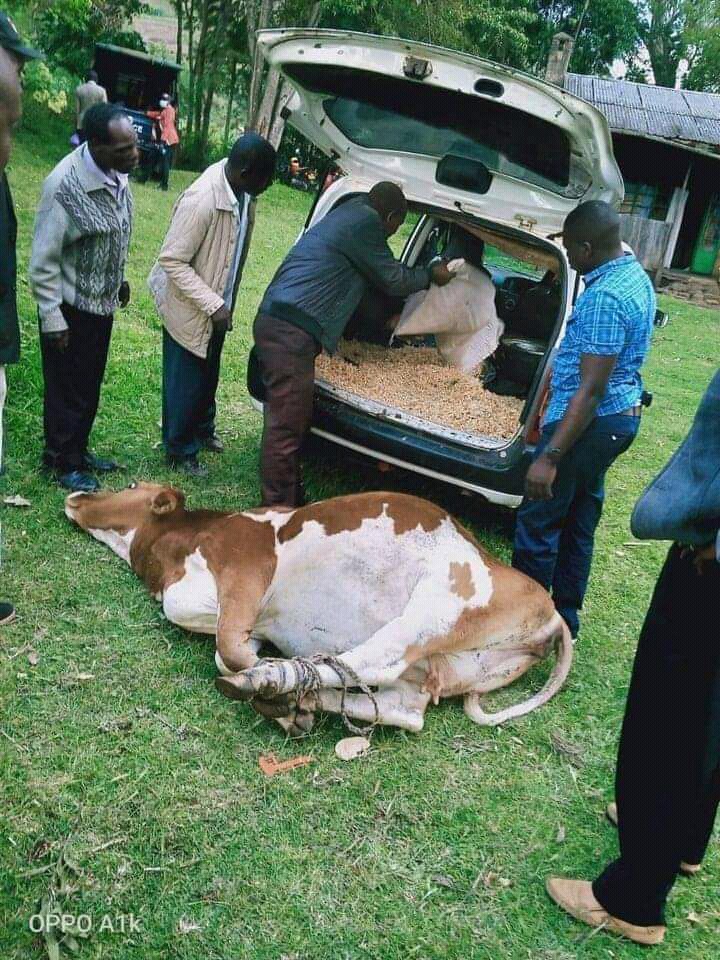 (Photo| courtesy)
The thieves were arrested by police officers and the stolen cows recovered for tracement of the owners to be done. This shows the good work our police officers in the country are doing to stop crime and other illegal practices in the society.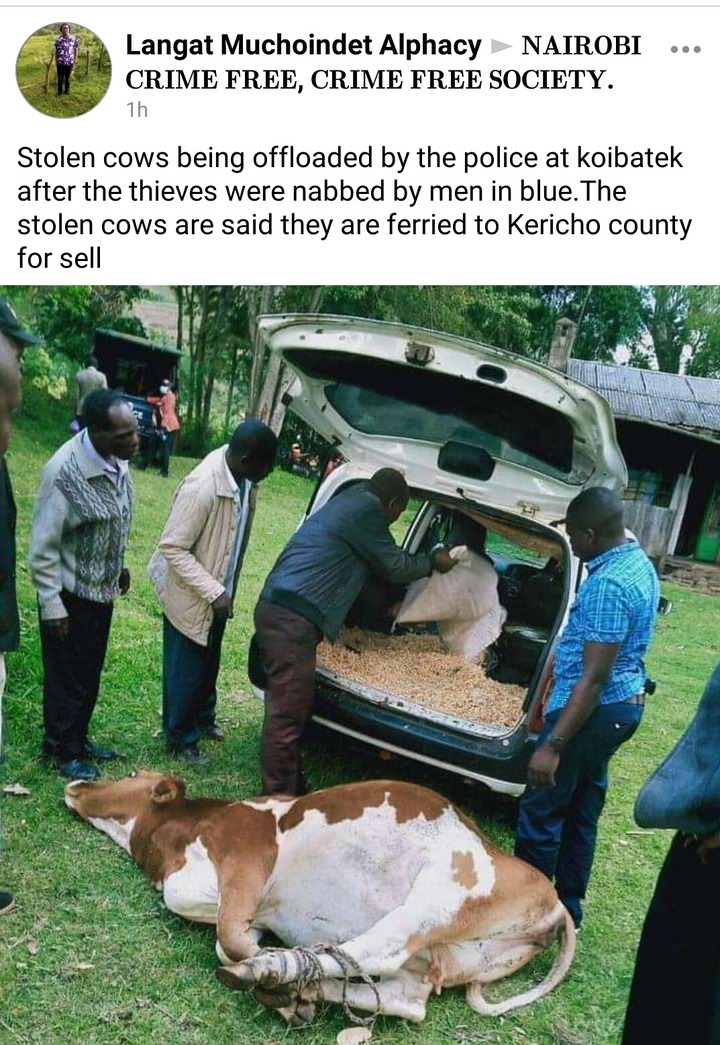 (Source screenshot)
Content created and supplied by: Obedeefanatics (via Opera News )